Contents
the Bugatti revue The worlds first on-line Bugatti focussed magazine!

All Bugatti types with technical caracteristics, ilustrated

Bugattis by chassis numbers

Picture Sheets of the Bugattis, per Catagory

Information on the Bugatti types is also included!
Jacob Munkhammar Bugatti site
This site was missed since 2001, I put it back on line, thanks to Pascal van Mele, the version is of January 2001!
Especially the the Hunting for Bugatti Information, "Everything Bugatti" (articles) and the Bugatti cars database are of the most interest, but you will find much more!!!
However, of course Jacob does not respond to mails anymore, some older links may not work, the Pim Faber books, models and stamps databases do not work, and the Hunting Bugatti Questions are not followed up. As a service, I will post all answers to his existing questions on my pages, new questions will be published on my site also!
Get a quote for temporary car insurance online today. You could save money on your gap insurance by searching insurers direct. Looking for classic car insurance online for your vintage car?

Bugatti up to date information / News.

Bugatti Commercial / Merchandise.

Bugatti special garages special pages

Archive of older articles and information
---
Bugatti news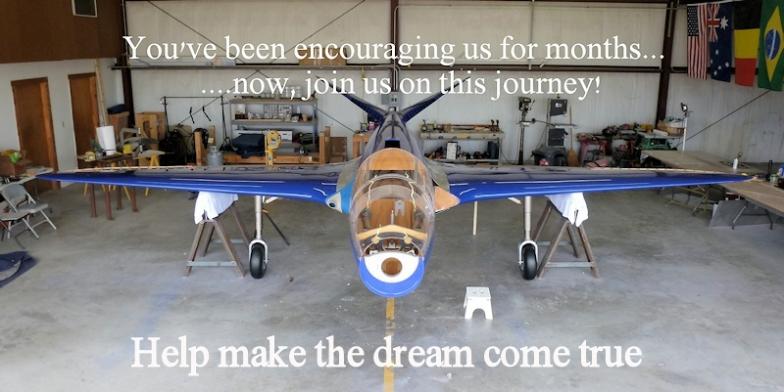 April 8, 2013

Your chance to give the Bugatti 100P project a flying start!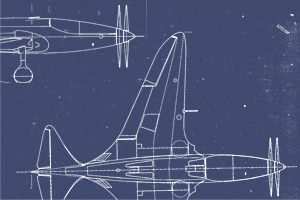 The Bugatti 100P project is quite close to completion, but funding is getting tight, that's why Scotty Wilson uses this novel "crowd funding" method to be able to complete this dream of an aeroplane. In his words:
We've worked hard for over three years to bring Bugatti's "Blue Dream" to life. Some of you have followed our progress from the beginning; others are relative newcomers. We appreciate all of your kind words and encouragement. You remind us often that some dreams are so big and so bold they span oceans, decades, and lifetimes. Bugatti's "Rêve Bleu" is one such dream.
We need your help and want to offer you a meaningful way to participate as we enter the final stage of this project. If every one of our website and Facebook fans passes this along to every one of their Facebook and other "Friends" we'll reach our goals.
Please join with us on what promises to be an eventful final leg of this journey. See more at Kickstarter by following this link:

With your help, we can change history!
---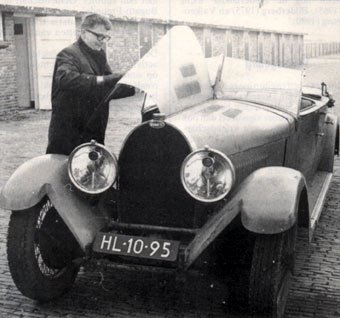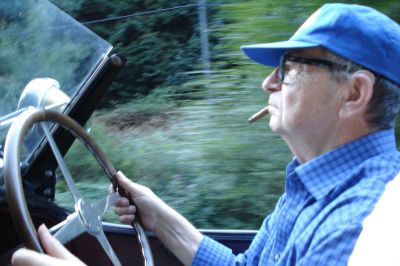 April 7, 2013

Bugattiste Jan Cohen died in Alsace.

Xavier Feidt sent me the sad message on April 3 that, on that day, Jan Cohen had died in Alsace

Jan was one of the people who was already involved with Bugattis when they were still sold for scrap value, and was a very funny and pleasant character, always present at the Molsheim Festival though these last years he did not drive the whole rally anymore in the Type 43 which he owned since 1960, as age was beginning to show (his, not that of the Bugatti!). Jan even made jokes about the effects of old age. Read this article by Martijn Visser about a ride in his T43.

Jan lived alternatively in Amsterdam and with his girlfriend in Alsace, we hope he has a lot of fun with his T43 on the mountain roads in Heaven. We wish all who loved him, but especially Doris a lot of strength to cope with this loss.
---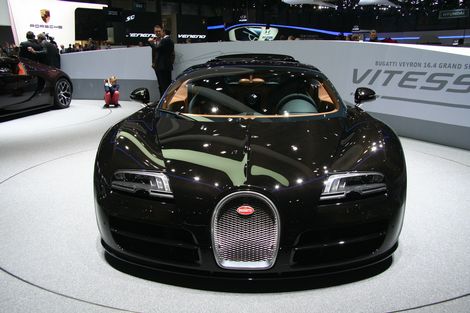 March 26, 2013

Bugatti sales lower for 2012

The sales of the Bugatti super sportscars has dropped this past year. In 2011 the VW-daughter sold 38 cars, the past year these were only thirtyone.

On the largest and most important markets the Bugatti-buyers were less interested. The number of registration in Europe dropped from 18 to 12, with the German market particularly bad with 2 sales instead of the 5 of the year before.

North-America was good for Bugatti (USA that is, no sales for Canada or Mexico) where sales rose from 7 to 10. In Asia 2 Grand Sports were sold, 2 less than in 2011. No sales at all to China in 2012.

Bugatti will build a total of 150 of the 2 million euro Grand Sport, including the Vitesse. Not all 150 have been sold yet, the expectation is that the car will be sold until 2015.

Info and Photo: De telegraaf - Autovisie
---
March 5, 2013
Manuela Hoehne becomes new spokesperson for Bugatti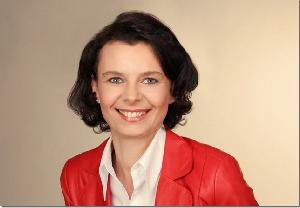 Wolfsburg/Molsheim, February 26, 2013 – Manuela Hoehne has been appointed spokesperson for the Bugatti brand as of 1 March 2013. In her new role as Head of Media Relations she follows on from Emanuela Wilm, who will be taking on responsibilities as General Manager Marketing, Events and Customer Relationship Management for Bugatti in the USA from 1 April 2013. "Manuela Hoehne is a proven expert in communications for the automotive and luxury goods sectors, and we are very glad that she will be joining us at Bugatti," commented Wolfgang Glabus, Director of Communications at Bugatti.
For more than four years Manuela Hoehne has been Communications and PR Manager for Europe at the British sports car manufacturer Aston Martin Lagonda Ltd. From 2000 to 2007 she worked as a press officer for the German Association of the Automotive Industry (VDA) in Frankfurt and Berlin.
In her new role, Manuela Hoehne will be in charge of global communications at Bugatti. She reports directly to Wolfgang Glabus. Emanuela Wilm has been Head of Media Relations since 2008.
During her time in the role, the Bugatti Veyron Grand Sport, Super Sport and Vitesse have undergone successful market launches.
---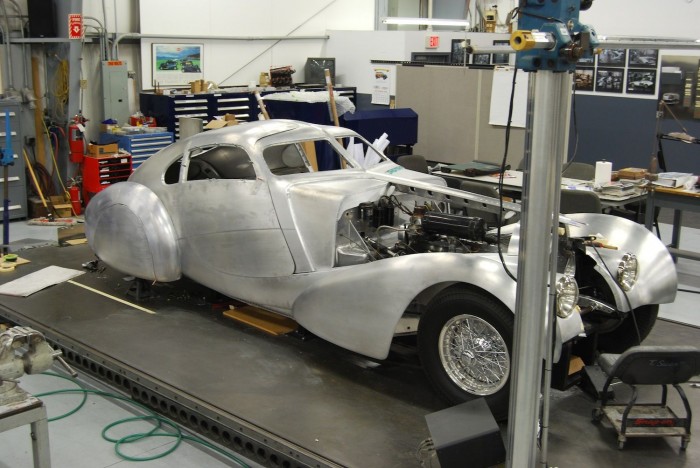 February 19, 2013

Never-built Bugatti Type 64 on track for spring completion

Like many of you, we've been curious about the progress of the incredible Bugatti Type 64 coachwork project undertaken by Oxnard, California's Mullin Automotive Museum. For those readers who may have missed its initial unveiling at The Quail, A Motorsports Gathering, during the August 2012 Pebble Beach week, here's some background, courtesy of the Museum:
First designed in 1939 by revered designer and engineer Jean Bugatti, Chassis #64002 was never finished due to Bugatti's tragic death during the road test of a Bugatti Type 57. After years of extensive research, planning and coachwork build, August 17 will mark the first time in history Jean Bugatti's final chassis will wear a streamlined, handcrafted body, a vision left unfulfilled for 73 years.

Created in collaboration with the Mullin Automotive Museum, Stewart Reed Design and Automobile Metal Shaping Company, the new body will pay homage to Jean Bugatti's original concept. The hand-formed body, crafted using many of the same coachbuilding techniques employed in 1939, will feature numerous original styling cues including iconic papillion doors and an intricate riveted body structure.

We recently spoke with Webb Farrer, director of restorations and logistics for the Mullin Automotive Museum, who shared numerous photos and some insight into the car's current state, and how it will appear when it's completed. "The idea behind this project was that we'll show people how coachwork was done in that period; the entire project has been done in period style," Webb explained. "These days, they design bodies with foam core, which they shave to make the shapes that the panels are formed over. Back in the 1930s, this was done off of a wooden buck.

"We're not going to primer or paint this car," he said. "The body will be in the original, hand-pounded aluminum finish. There will be weld lines and hammer marks – you'll see the building scars, just as it would have looked back in the day, prior to being painted.

Those amazing doors have given the build team some long nights. "People think of those doors as gullwing doors, but Bugatti actually named them 'papillon,' which means butterfly. He designed those doors about 15 years prior to Mercedes-Benz making the 'Gullwing' SL, so although people think of Mercedes-Benz as the first to use that style door, it's not the case," Webb said. "They've been a huge challenge. We've refined the doors, and now they're swinging with the hinges, and have the proper shocks so that they will stay open. They now work beautifully.

"We've got all of the body panels completed, and are in the final stages of fitting the hood. It will clamshell right into the shape of the radiator – it'll be very reminiscent of the Type 57. The taillamps and headlamps will all function, everything will work. And we won't be putting a full interior in it; there will be a driver's seat, which is a period-style seat. You won't see leather or wood inside – it will all be aluminum, and will be finished to the highest standard. You'll be able to see all of the lightening holes in the inner structure, which is very technical and quite beautiful in itself. The attention to detail on the interior will be incredible."

The team has planned for a very unique method of displaying the Type 64; the body will be fully removable from the rolling chassis, in a matter of 15 minutes, and will sit on a stand so that both it and the fully finished chassis – with its single downdraft-carbureted 3.3-liter straight-eight engine – can be admired independently. "At The Quail last summer, it was far from completed, but we had the body bolted onto the chassis, and we drove it on and off of the field. We've proven that we can do it," Webb smiles. "We're confident that we will be able to put the body on the chassis and drive it 30 miles, if we want to.

"We're now in the middle of February, and I would think that by the middle of April, we should have the car at the Museum. Our goal is that it will be a learning tool, so we'll have the wooden buck on display next to the body and chassis. It will be a progression: buck, body, chassis. Mr. Mullin can't wait to share this learning tool of how this process was done in the 1930s. He's very excited about sharing this with the public at the Museum, as is everybody who's involved in it."

First published in: hemmings.com, Photos courtesy of Webb Ferrer and Mike Kleeves.
---
February 18, 2013

New Veyron to be presented before the Galibier?

Wolfgang Dürheimer Interview: Joining Audi and the Future of Bentley and Bugatti

C/D: Tell us a bit about your plans at Bugatti. Will the next Veyron be first, or the Galibier four-door sedan?

WD: The successor of the Veyron will likely be the first car to market, but it is not decided yet. Both projects are pursued with high energy. A Bugatti is like a work of art: It doesn't follow a standard life cycle, but is finished when the artist has signed it off.

C/D: What kind of car will the Galibier be?

WD: Simply the best luxury sedan in the world, the most beautiful large four-door in the world, powered by a 16-cylinder engine with over 1000 hp, and faster than anything on the market. And that includes tuning cars, which now stand at around 235 mph. And I can assure you that we will include a few innovative ideas that are a first in the automotive business as a whole. I thought I had seen everything after 10 years at the top of Porsche's R&D. I was wrong.

C/D: Will the Galibier come as a hybrid?

WD: It is an option, but it hasn't been decided yet. We have to watch the politics. We want our customers to be able to drive to the doorstep of the finest hotel in a city with their Galibier, not with a taxi. So if the inner cities are shut off to conventionally powered cars, the Galibier will come as a hybrid; two powertrain options are possible. But right now, the priority is sheer power, not a hybrid.

C/D: Generally speaking, what is your assessment of hybrids and electrics?

WD: I don't view hybrids as a transitional technology. They will be with us for a long time. As to electrics, the topic has been somewhat deflated. We are in command of the motors, we master the electric management, but battery technology still cannot deliver. Weight and cost are the killers. The researchers are working hard, but they have been for the past 30 years. They say a breakthrough is possible, and we have also heard that for many years. In my entire time at Porsche, I have not seen the need to do a fully electric car, and I am not supportive of an electric racing series, either.
---
February 12, 2013

Auction Results

Bonhams Auction, Les Grandes Marques du Monde au Grand Palais, Paris, February 7, 2013 :

1931 Bugatti Type 54 Grand Prix Châssis #54201, Engine #1, Not Sold (highest bid €2.000.000)
1938 Bugatti Type 57C Coupé ex-Ettore Bugatti Châssis #57335, Sold for €690,000

Artcurial Auctions, "Motorcars à Rétromobile", Paris, February 8, 2013 :

Lot 169: Bugatti 'Baby' Châssis No.430A, Sold for €63,754
Lot 364: 1936 BUGATTI 57 C VENTOUX, Châssis No.57452/57308, Sold for €421,445
Lot 367: 1935 BUGATTI TYPE 57 CABRIOLET VANVOOREN Chassis No. 57274, Moteur No.197, Sold for €586,112
Lot 391: 1995 BUGATTI EB 110 SS Châssis n°ZA9CBO2U5RCD39025, Sold for €448,890
Lot 392: 1935 BUGATTI TYPE 57 COACH VENTOUX Châssis 57344, Moteur 265, Sold for €403,149

Thanks to Christophe Chanterault
---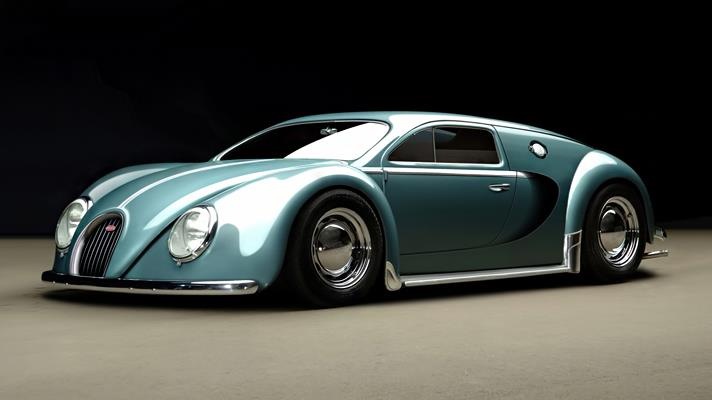 February 12, 2013

First Veyron Prototype discovered

At the last day of Retromobile, a great discovery was made, the first Prototype for the Bugatti Veyron!

As we can see, the prototype already showed a lot of similarities with the final design of the Veyron,
but was declined because it looked a bit too much like one of Volkswagen's earlier designs...

Photo provided by Federico Göttsche Bebert with the title: If the Veyron had been built in 1947.
---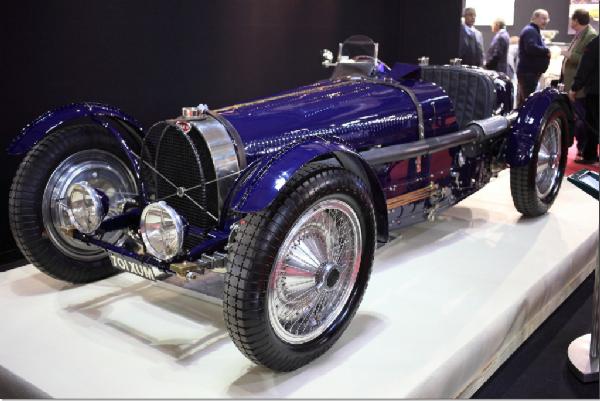 February 7, 2013

Salon Rétromobile: Bugatti celebrates 80th Anniversary of the Type 59 Grand Prix

Molsheim/Paris, 06 February 2013 – With the chassis of one of the first three Type 59 Bugatti Automobiles celebrates the 80th anniversary of this legendary model.
The Salon Rétromobile takes place from February 6th to 10th in Paris and is one of the world's most prestigious collector cars exhibitions bringing together collectors, dealers, brand representatives, auctioneers and enthusiasts from all over the world. For the third time Bugatti Automobiles and Bentley Motors join forces and welcome customers and VIPs in a lounge, in which each of them are showing a historic masterpiece of their brand.

The first three Type 59 race cars had been built in 1933. The chassis on display at the Rétromobile is one of these first three cars and was referred to in the Molsheim factory books as 'Voiture Moteur No. 3' ('car engine number 3'). The Bugatti Team's debut of the Type 59 took place at the Spanish Grand Prix at San Sebastian in September 1933 where they participated with three cars. This exhibited chassis was registered in the name of Ettore Bugatti Automobiles with the number 4619 NV 2.

It was participating in race No. 26 and driven by René Dreyfus who finished in 6th place. From 1934 onwards Grand Prix race cars were only allowed to weigh up to 750 kg, with the result that the three Bugatti Type 59 were overweight and had to be modified. They got large holes in their chassis frame side members to shed some weight. These modifications have even been put on record in the factory books. The engines were also upgraded from the original 2.8 litre capacity to 3.3 litres by fitting the 100mm stroke crankshaft of the newly introduced Type 57 in the same year. In 1934 the exhibited chassis entered its first Grand Prix of the season, the Monaco GP together with three further Type 59. 'Moteur No. 3' was still in 2.8 litre disguise and was allocated to Robert Benoist. He had been the fastest in training, but damaged the car and could not take part in the race. After the car was repaired in Molsheim, it was kept as a spare car and finally sold together with the other three Type 59 race cars to a quartet of British amateur racing drivers: Earl Howe, Brian Lewis, Lindsay Eccles and C.E.C. Charlie Martin. These cars were later known as the "four English Type 59s" and had received the chassis numbers 59121, 59122, 59123 and 59124. The price was the at that time enormous sum of 220.000 FF, almost double the price of a Type 35B. The car on the stand carries the chassis number 59121. After having been in several hands in the UK it has been bought in 1949 by the passionate Bugatti collector Stafford East from the UK who kept the car for 56 years. In 2005 it was sold at Bonham's Goodwood auction to its present owner, who himself played a major role in Bugatti's recent history.
---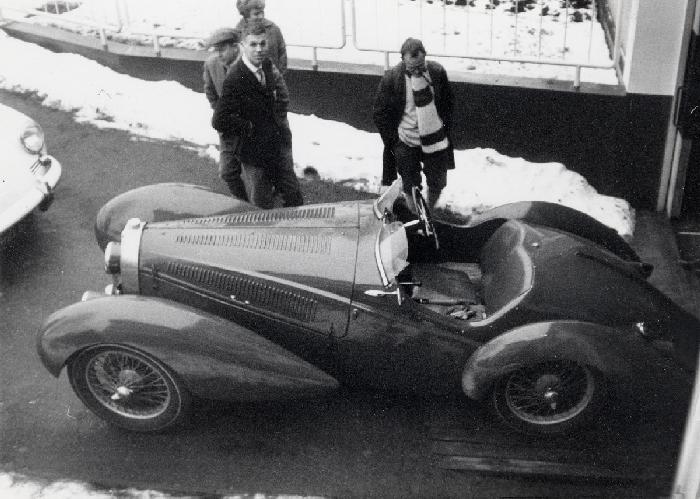 January 27, 2013

Mystery Bugatti roadster returns to les grandes routes after 50 years dormant.

This is the fascinating history of a once well known Bugatti Type 51 Grand Prix car that became completely forgotten when it was pensioned off and rebodied into a sportscar – only to be rediscovered in recent years when restored and the full history was unravelled by French master historian, Pierre-Yves Laugier.

Mystery roadster
Yet this stunning roadster remains a mystery as the body builder and the exact details of the rebodying is still not known in detail, and this is why it will be shown at Retromobile - first time out after 50 years – as a challenge to provide the last pieces of the puzzle.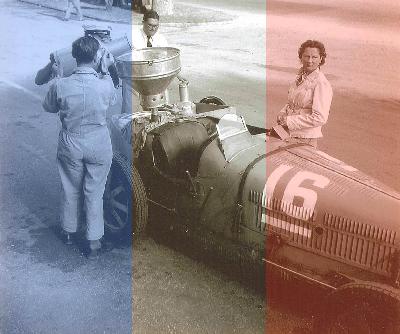 Type 51A
The car was originally ordered by French amateur racer, Mme Anne C. Itier, who competed in more than 30 events with it in Type 51A 1.500 cc Voiturette form (photo on the right), Following the 1937 season the GP was pensioned off and rebuilt into a road going sportscar shortly before the war. A not uncommon practise for old racers, that were either loved by their owners or still had enough quality for a second lease of life.
Amazingly the T51 turned roadster appears only to have had 5 registered owners, of which 2 were women, since it was ordered at the Bugatti works in early 1933 by Mme Itier and appears to have stayed in Paris till the late 50íes.
Discovery
Henrik Schou-Nielsen, present long term owner: "It has a fascinating history. When I bought the roadster 17 years ago, no one was sure what it was. It was not quite a barnfind, as it had languished in a private collection for over 30 years, but apparently no one had taken much notice of the Bugatti – including myself – it did, however, stay in the back of my mind for some 20 years after I visited the collection in 1977!"
History tracing
Gradually the jig-saw came together, but real progress was only made a few years ago when Pierre Laugier dug deep into his files and with archaeological expertise traced prewar photos, Molsheim factory records, and hard facts, as the car was stripped for restoration and suddenly unveiled its secrets.
Separated into 2 cars
With fascinating projects like these, there is only one way – the proper way! We just had to rebuild this historic T51 Grand Prix car originally ordered by well known French amateur racer, Anne Cécile Itier. It is part of French Grand Prix history, and what a rewarding project. Meanwhile just as rewarding, was to rebuild or reconstruct the "mystery roadster" onto a new frame as the flamboyant art deco roadster was just too stunning not to be seen rolling again.
Presentation
So this is what you will see at Retromobile this year from 6th -10th February. The first presentation of the "Mystery Roadster", also nicknamed the Honeymoon Roadster. A car which takes to the roads again for the first time in 50 years this January.
The car will be presented at Retromobile on the PreWarCar.com stand at an informal unveiling for press and friends at 11.00 am. Wednesday 6th Feb.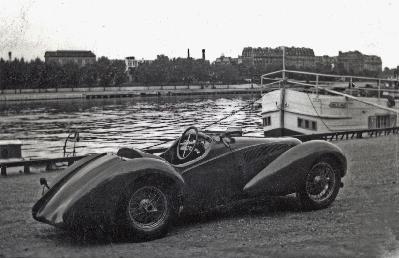 Top of this article: The Bugatti in Denmark, 1962
On the right; the car on the border of the Seine, 1951
By
Henrik Schou-Nielsen, owner
Joris Bergsma, PWC Publishing, BV
Where
PreWarCar.com, Show stand no. G38
When
Wednesday 6th 11.00 am.
Partners:
Ivan Dutton Ltd, Rebuilt and transport
Keith Pointing, Final finishing and preparation
Anne C. Itier was the most active female racing amateur in France prewar. She did everything from front line Grand Prix racing, hill climbs, to rallies. She entered Le Mans 5 times - a female record, and did the Monte Carlo no less than 7 times. She knew celebrity racer, Hellé Nice well. They raced alongside and shared the occasional event, such as the ´49 Monte Carlo.
---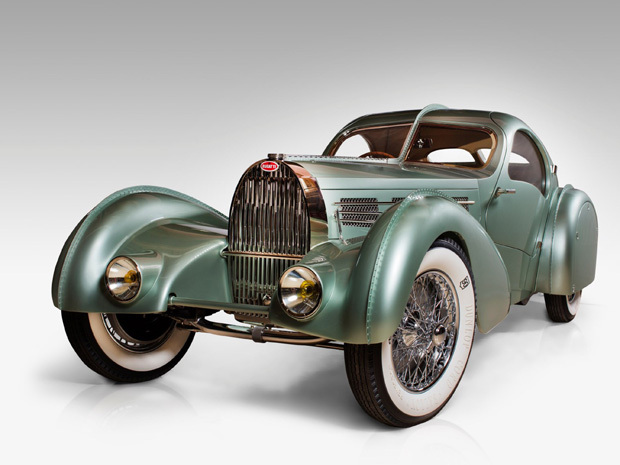 January 27, 2013

More info on Aerolithe

From the National Post, January 25, by David Grainger
Reincarnation: Bugatti Aerolithe rebuild is finally done
The Bugatti Aerolithe project is finally finished — well, almost. I think I wrote my first column about building a Bugatti T 57104 chassis with Aerolithe-style magnesium coachwork in 2005 or 2006 and the project has been blasting along ever since.

The project was to recreate the famous Bugatti coachwork created for the Paris Autoshow in 1935 and place it on an original Type 57 Bugatti chassis with matching engine, transmission and rear axle. The original car, called the Aerolithe (translates into sky stone or meteorite), disappeared not long after its appearance in London in 1936. What happened to it is a great mystery and one likely never to be solved. It was likely broken up by the factory in the pursuit of spare parts or sent to scrap during the war by the Germans, who held the Bugatti factories, but not a trace of it has ever been found.

There were plenty of rumours, such as a GI bringing it back to New Jersey after the war, but there have never been any records to back up this or any other mythical fate.

My fascination for the car began in the late 1990s when I purchased a large number of original Bugatti parts for a client, most of them Grand Prix car bits and pieces, but along with those were the original and virtually complete chassis and parts for a standard Type 57.

I tinkered with the idea of building several different styles of car on this chassis, but the one that kept coming back to mind was the fabulous Jean Bugatti-designed streamliner, the Aerolithe. It was the prototypical car for the three Bugatti Atlantics that followed, and influenced coach builders around the world.

One of the Atlantics recently sold for $35-million and is on display at the Mullins Museum in California. Another is owned by designer Ralph Lauren and a third was destroyed in a train crash many years ago has been rebuilt using what are said to be original parts from the train-wrecked car. Its originality and claim to be the third Atlantic is controversial, but I saw the car at Pebble Beach and, controversy aside, it is a wonderful automobile. I do wonder about its restorer's colour choice, however, as it was painted a dull battleship grey.

I had several people wanting to sponsor the Aerolithe build, among them Nicolas Cage, who approached me about it a couple of times. To tell you the truth, I would have loved to build it with him, as he is a real dyed-in-the-wool car nut and I bet you he would have been a regular on Sunset driving this thing. Mind you, as it turned out, I doubt he could have afforded it.

One gentleman did step up, and I am glad he did because he really understood the importance of recreating the car exactly as it would have been built in 1935. I cannot name him, but he has remained steadfast throughout the whole exhausting and troublesome process and never advocated cutting corners even when asked if it meant compromising the historical accuracy of the completed car.

The original challenge was this: Only 11 useful photographs of the car existed, although we came across two more during the course of the build. None show the interior in any detail and none show the car with an open hood, although you can see parts of the engine through the cooling screens in the hood sides. We had to build the car to be absolutely accurate to the methods and materials that would have been used on the original, which meant exhaustive research into every kind of fastener, clip, nut, bolt and screw that were going into the car. We borrowed information from the Bugatti Atlantiques, but had to constantly remember that the Aerolithe came first and was not as a sophisticated car, so we also had to study cars made in the two-year period before the 1935 Paris Auto Show.

The handful of photographs we enhanced with computers ferreted out a lot of information that was previously unpublished.

Of course, when I mentioned in the Bugatti Club publication in England what we were discovering, it started a storm of controversy. Much of it was amusing and some was a bit annoying.

Over the build, we have amassed a huge amount of engineering detail and we are pretty sure we know exactly how the original car was built and on what kind of chassis.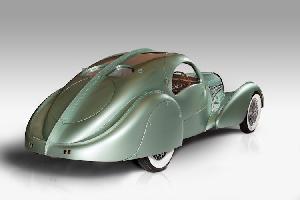 For the past year, the car has been the definition of two steps forward and one step back. Sometimes it was even one forward and one back. Small problems niggled almost constantly and the magnesium we used to create its wonderful contours was always willing to give us a hard time and, in fact, still does, even though the car is complete.
A real irritation throughout the process was with parts we sent out of for nickel plating. These were often ruined by the Canadian plating company we contracted. In the end, we had to send all the parts to the U.S. to have them redone properly. That was a shame because I like to keep my projects local and all-Canadian. To that point, the Type 59 Bugatti Grand Prix I built a few years ago has "Made in Canada" stamped into a very secret spot, a proof of manufacture in case a greedy owner tries to pass it off as an original factory-built car. Proper due diligence will, no doubt, reveal the stamp.
As the original Aerolithe was claimed by Bugatti to be built from electron, a magnesium alloy, and the press of the day christened it the Electron Coupe, it was decided early on to build the body from that material. While it was not a mistake, it certainly was a challenge. Magnesium is a temperamental and unforgiving material to use and it challenged us and often frustrated us from the beginning. Over the years, however, we have almost tamed it and the car's coachwork is almost completely handcrafted from electron so can truly be called the Electron Coupe.
We recently finally called the project finished and a professional photographer shot it for us. At one point, he turned to me and asked, "You made this?" Until that moment, it hadn't really sunk in, but, yes, I guess I did. Mind you it was with an incredible team of craftsmen who I have the honour to have work for me and with the unwavering dedication to the project of its patron.
It was supposed to make its international debut as the feature car at the Concours d'Elegance in Kuwait City, Kuwait, but tensions in the area have seen the concours postponed until 2014. That is too bad, however, there is no end to the prestigious shows that would like to see the car on their display. There is still a good chance the car will travel to the Middle East for a special museum showcase, but for the present, we will have to see where the Aerolithe's official coming out is going to be staged. For now it lives with me.
---
January 22, 2013

Auctions results

Scottsdale Collector Car Auction - Barrett-Jackson Salon Collection Scottsdale, January 13-20, 2013 :

1927 Bugatti Type 38 Four-Seat Open Tourer, Châssis #38243, Engine #135, Sold for $715,000

Bonhams Auction, The Scottsdale Auction, Exceptional Motor Cars, January 17, 2013 :

1930 Bugatti Type 46 Faux Cabriolet Veth en Zoon of Arnhem #46293, Sold for $951,000

Gooding & Company, The Scottsdale Auction, January 18-19th, 2013 :

1938 Bugatti Type 57C Atalante #57766, Engine #57C, Sold for $2,035,000
1936 Bugatti Type 57 Ventoux #57345, Engine #282, Sold for $451,000

Thanks to Christophe Chanterault
---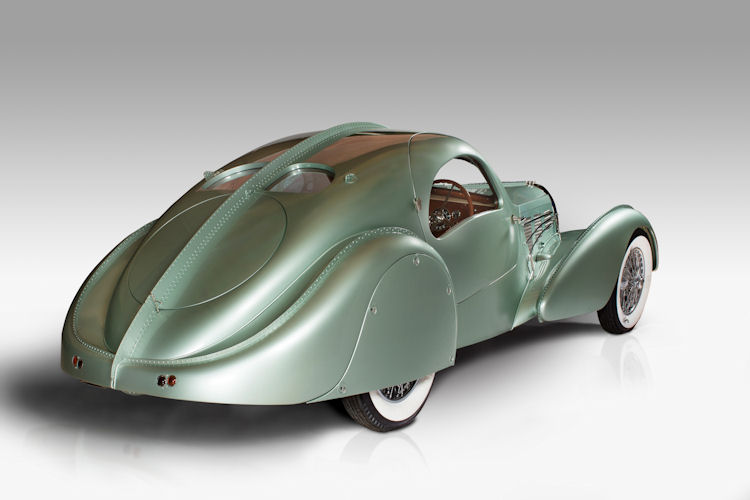 January 21, 2013

Bugatti T57 Aerolithe recreation finally finished!

I have been writing about the build of the Aerolithe by the Guild of Automotive Restorers in Canada various times on these pages (see the News Archive and the Bugatti Revue); it is now finally ready! See the fabulous shape of this breathtaking automobile in the image above. The recreation was build using magnesium sheet on the earliest Type 57 chassis known to exist, 57104

During the build the original, as presented at the 1935 Paris Motor Show, was extensively studied by experts of the Guild. All known photographs were viewed as to all possible details, including the lights and seats. There has also been a lot of dispute with Bugatti experts from all over the world, over details like the shape of the chassis used for the original Aerolithe, a regular T57 chassis or a special intermediate prototype chassis, from before the T57S. Dispute will probably also continue over this recreation, though I'm sure that everybody must admit that de Guild did a fantastic job to recreate into the smallest detail what can be easily recognised to be the most spectacular automobile design of all time, and thus honoured the car's designer Jean Bugatti.

The Guild built the Aerolithe in a specific version, as presented in the 1935 Paris motorshow. Later photographs show some modifications, like the addition of sidelights and windscreen wipers, which were omitted on this recreation also.

It is not known yet when this fantastic automobile will be presented to the public, imagine a display where this prototype will be presented alongside the "production" Aero, the ex-Williamson Atlantic (chassis 57374). Like two metallic spaceships!
At that time, also all the details which were found during the research will be presented.

I think we can all congratulate David Grainger and his team with this fantastic feat!

Go to the builder's website: www.guildclassiccars.com
---
---