Bugatti news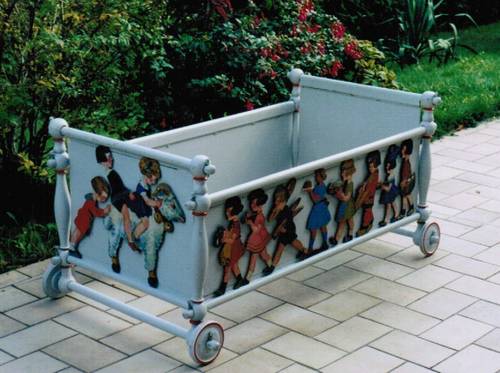 February 12, 2014

Wooden crib built for Jean Bugatti For Sale by Auction (1909)


FOR SALE BY AUCTION BY OSENAT OF FONTAINEBLEAU ON MARCH 16TH 2014

This amazing wooden crib was a gift offered to Ettore Bugatti for the birth of his son Jean and was built by the carpenters of the Bugatti factory. It was used for many years by the other children of Ettore Bugatti and eventually given to the family nurse. Her children later sold it in an auction in 2001, via the help of the Baron de Weibel, who was an antiquarian, neighbor and friend of the Bugatti family. This gentleman, who has now passed away, was a friend of the seller, a German lady and purposely decided to leave out the most interesting details when he described the crib during the auction. It is in excellent condition throughout and rests on four wheels with polychromed children in wood applied to all sides.

Price: £5000 Auction Estimate

The year says 1909, probably because Jean Bugatti was born in 1909, but he was born in Cologne, and there was no Bugatti factory at that time. Also, the crib is not for a small baby, but more for a little boy of between 1 - 6 years or so. So, the year is probably around 1911.

Though no Bugatti design, this is probably the cheapest way to acquire a 4-wheel vehicle built in the Bugatti factory!
---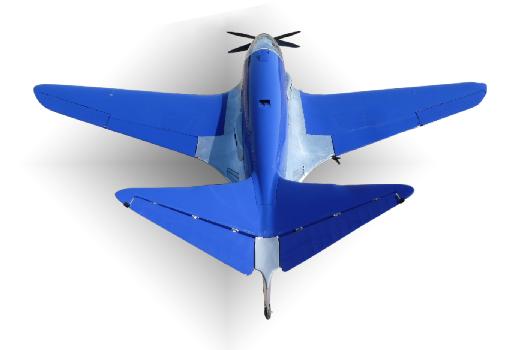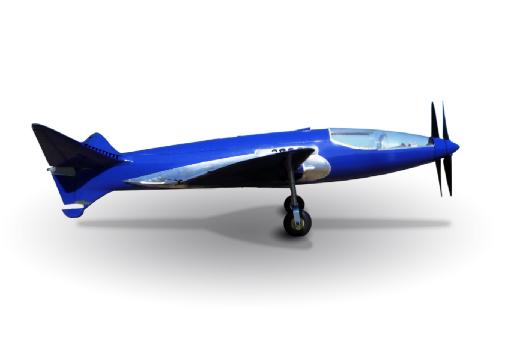 February 11, 2014

MULLIN AUTOMOTIVE MUSEUM ANNOUNCES DEBUT OF COMPLETED BUGATTI 100P


Exact Reproduction of Ground-Breaking Aircraft

Recreation of Rare Airplane to Take Flight following its Display in Southern California

Oxnard, Calif. (February 10, 2014) – The Mullin Automotive Museum, a Southern California institution devoted to the preservation of French art and automobiles from the Art Deco era, today announced it will debut the completed recreation of the Bugatti 100P airplane as part of its Art of Bugatti exhibition, a tribute to the Bugatti family's enduring genius, opening March 25, 2014.

Originally designed in collaboration with Ettore Bugatti and Belgian engineer Louis de Monge, the original 1937 Bugatti 100P is considered by many to be one of the most technologically-advanced airplanes of the era. The 100P featured cutting-edge aerodynamics with forward pitched wings, a zero-drag cooling system, and computer-directed flight controls, all predating the development of the best Allied fighters of World War II. Powered by twin 450-hp engines, the plane was designed to reach speeds approaching 500mph, a feat previously only achieved by aircraft with twice the horsepower. The 100P was also much more compact than most aircraft of the era, with a wingspan of nearly 27-feet and an overall length of approximately 25.25-feet. In June 1940, Bugatti stopped work on the 100P and concealed the plane to prevent its discovery by the German military. Though the plane survived the war, it was left in a condition unfit for flight.

In 2009, Scott Wilson, John Lawson and Simon Birney of Le Reve Blue began construction on the first ever recreation of the Bugatti 100P. Handcrafted using largely the same materials and processes as the original, the recreation is dimensionally and aerodynamically identical to the original plane and includes elements of the five patents that Bugatti was originally awarded for the 100P. The recreation was teased as under construction at AirVenture in Oshkosh, Wis. in 2011, but will be seen as completed for the first time at the Mullin Automotive Museum, beginning in March 2014.

"We've searched for years to gather the best examples of the Bugatti family's work and couldn't be more thrilled to host the 100P at our museum," said Peter Mullin, Founder and Chairman of the Mullin Automotive Museum. "Bugatti has always been known for their remarkable automobiles, but the 100P is one of the missing pieces that truly shows the breadth and depth of the family's work."

"There isn't a better way to finish this project than to have the 100P be a part of the Art of Bugatti before it takes to the skies," said Scott Wilson, Le Reve Blue Managing Director. "For the first time, this incredible piece of engineering and design will receive the broad recognition it deserves, 77 years later."

The Bugatti 100P aircraft will be on display among the largest assembled collection of Bugatti artifacts and automobiles at the Art of Bugatti exhibition, opening March 2014. For further information on the Art of Bugatti at the Mullin Automotive Museum, please log onto www.mullinautomotivemuseum.com.

About the Mullin Automotive Museum
The Mullin Automotive Museum is a facility that pays homage to the art deco and machine age design eras (1918-1941) that produced exquisite art and magnificent automobiles. It officially opened its doors for the first time in the beach community of Oxnard, Calif., in spring 2010. For more information, please log onto . www.mullinautomotivemuseum.com
---
February 9, 2014

Auction results


- RM Auctions, Rétromobile, Paris, February 5, 2014:

Lot 11: 2010 Bugatti Veyron 16.4 Grand Sport #VF9515K25241M795018, Not Sold (High Bid of €850.000)
Lot 20: 1930 Bugatti Type 40 Roadster Chassis no. 40868, Engine no. 774, Sold for €252.000

- Bonhams Auction, Les Grandes Marques du Monde au Grand Palais Paris, France, February 6, 2014:

Lot 385: 1929 Bugatti Type 37/35B Grand Prix Chassis no. 37371, Engine no. 43239, Sold for €1,610,000
I heard at Retromobile that the T37/35B was sold to a man from Japan, who had never even seen, let alone driven, a Bugatti before in his life! He bought it just because he liked how it looked!

- Artcurial Auctions, Rétromobile, Paris, February 7, 2014:

Lot 342: Circa 1926 Bugatti "Baby", Sold for €44,000 + Auction costs

Provided by Christophe Chanterault + Goy Feltes
---
February 9, 2014

a mistery at Auction ??


On Thursday, November 21, RM Auctions and Sotheby's combined their considerable resources to present "Art of the Automobile" at Sotheby's headquarters in New York.
Four early 20th Century automotive posters, one bronze sculpture, two motorcycles, a child-size Ferrari TR250, a spectacular horse drawn carriage called a Brewster Park Drag, and 31 cars were offered for sale, all of them on view since the preceding Monday. Most of the cars were newly over-restored, even those said to have been in excellent original condition prior to the restorations. Several records were set, resulting in a total of more than $63 million.

Only one Bugatti was present, a Veyron Nuit Bleu. The auctioneer, Max Girardo of RM Auctions, announced the opening bid of $1,000,000- for the Veyron.
Someone immediately bid $2.1 million, ignoring any rational incremental bids in between, and the car sold at that price. The room was hushed. Girardo was speechless.
What had happened? A wild and effective jump bid? A "plant" instructed not to let the car go for less than $2.1 who had misunderstood his instructions and bid too soon?

Perhaps somebody has an explanation?

Walter Jamieson
---
January 25, 2014

Auction result


RM Auctions, Arizona, January 16-17, 2014 :

Lot 25: 1930 Bugatti Type 35B Grand Prix #4948, Sold for $638,000
Lot 50: 1938 Bugatti Type 57 Stelvio Cabriolet by Gangloff #57569, Sold for $962,500

Barrett-Jackson, Scottsdale Auction, 12-19 January, 2014 :

Lot 1319.2: 2008 Bugatti Veyron #VF9SA25C68M795060, Sold for $1,375,000
---
January 25, 2014

Next Bugatti will be a super-sports car, but not a Super-Veyron

Wolfgang Schreiber: "No SuperVeyron, no four-door Bugatti"

Bugatti president says there'll be no production Galibier or yet-faster Veyron. But its successor will 'redefine the benchmarks'

Bugatti will build neither a 'SuperVeyron' to top the 1183bhp SuperSport, nor a production version of the 2009 Galibier concept, company boss Dr Wolfgang Schreiber has exclusively revealed to Top Gear.

Despite rumours of a yet-more-powerful, yet-faster Veyron to send the epochal hypercar into retirement with a bang, Dr Schreiber reckons 268mph is, quite frankly, enough.

"We will not produce a 'SuperVeyron' or Veyron Plus, definitely," said the Bugatti president, who who was key in the development of the Veyron back in the early Noughties as Bugatti's Technical Director. "There will be no more power. 1200PS is enough for the chapter of Veyron and its derivatives."

Sounds pretty definitive to us. And Schreiber is equally clear about the fate of the opulent Galibier fastback, explaining it would dilute the Bugatti philosophy.

"We have talked many, many times about the Galibier, but this car will not come because [...] it would confuse our customers. With the Veyron, we placed Bugatti on top of all super-sportscar brands in the whole world. Everyone knows that Bugatti is the ultimate super sportscar. It's easier for current owners, and others who are interested, to understand if we do something similar to the Veyron [next]. And that is what we will do. There will not be a four-door Bugatti."

So the next Bugatti will follow firmly in the footsteps of the current Veyron. But, of course, the current hyper-thing battlefield is very different from that which greeted the original. In the last year, McLaren's P1 and the Porsche 918 have - without pitching for the Veyron's production speed crown - pushed the hypercar handling envelope, with the LaFerrari soon to join the fray, too.

So what's the brief for the next Veyron? Forget McLaren, Porsche and Ferrari, says Dr Schreiber. All the next Veyron has to worry about is... the current one. "It has to redefine the benchmarks," he states firmly, "and the benchmark today is still the current Veyron. We are already working on it."

Will the Veyron, like the McLaren, Porsche and Ferrari, utilise hybrid power in pursuit of ultimate speed?

"Maybe," smiles Dr Schreiber. "But it's too early to open the door and show you what we have planned. For now we have to keep the focus on the current Veyron, and help people to understand that this really is the last opportunity to get the car, which will have run for ten years from 2005-2015. Then we will close this chapter and open another one."

Dr Schreiber confirmed that just 43 of the Veyron's total 450-car production run remain up for grabs, including the remaining three of Bugatti's six-strong 'Legends' series. "The 300 coupés have sold out. We announced we would only make 150 roadsters, and we only have 43 left. People are becoming increasingly conscious that their opportunity to buy a Veyron is running out..."
---
January 21, 2014

Auction result


The Karl Ritter Museum Collection auction, 13th October 2013

1935 Bugatti Type 57 Ventoux, chassis 57286: €490,200

1938 Bugatti 57 C Stelvio by Gangloff, chassis 57716: €574,200

"1932" Bugatti Type 51 Pur Sang, Chassis 51127-R: €210,200
---
December 28, 2013

Winners of the 2013 Historic Motoring Awards


Late in 2013, leading lights from the international historic motoring industry gathered together at London's spectacular St Pancras Renaissance Hotel for the announcement of the results of the third annual International Historic Motoring Awards (IHMA). The winners were (amongst others):

Lifetime Achievement Award: Murray Walker OBE

Car of the Year: Bugatti 57SC Aerolithe recreation

Museum/Collection of the Year : Louwman Museum, the Netherlands

More info: www.historicmotoringawards.com
---
---