Bugatti parts wanted
Maintained by Jaap Horst
---
Service for secure transaction (Escrow)
In case you worry about the trustworthyness of the seller, or buyer, I offer a new service:

The price which the buyer and seller agree upon will be sent to me by the buyer, plus bank charges and a small fee for myself (5%). I will inform the seller once the money has been received, and the seller sends the part(s). When the buyer receives the part(s), I will send the money to the seller.

I do not accept any deputes about the quality of the item that is received by the buyer; the item is either what it is, or it is really different from what was advertised, and in that case the seller will send it back. No quarreling about discounts....

Parts are sometimes hard to get by, on this page you can put an ad for particular parts that you need for your project.

Those who have some surplus parts, can look here regularly, to see if there is somebody who needs them.

Every change in this page will be announced in the main Bugatti page.

e-mail J.J.Horst@BugattiPage.com
---
Type 30 parts wanted
Drop arm for steering box
Steering wheel
Sump for under crankcase
Flywheel, clutch and operating mechanism
Handbrake, gearchange and shafts
Shock absorbers
Airpump at back of camshaft
Bosch generator
Paul Hicks

hicks.family@xtra.co.nz, phone: + 64 9 425 7015, New Zealand

19-3-2017
---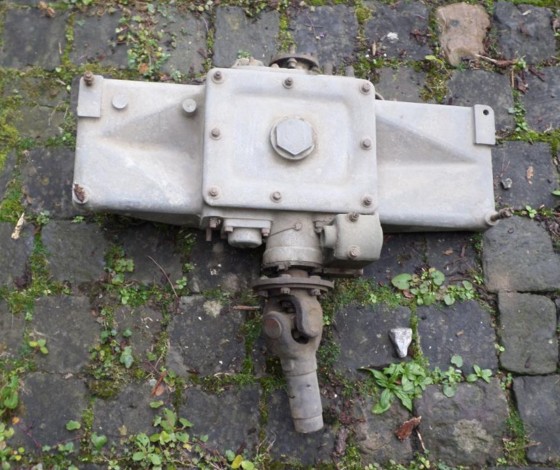 Type 30 or Late Brescia gearbox wanted
This is to help get a T30 on the road, not for cutting down to make a mock GP gearbox.
Paul Hicks
hicks.family@xtra.co.nz, phone: + 64 9 425 7015, New Zealand
19-3-2017
---
Wanted:
T57C engine in any condition, worn out, broken, incomplete.
T57 gearbox same conditions
T57 late type (ribbed) rear axle same condition
T57 front axle same condition.
Cash waiting.

Please contact through the webhost, E-mail: j.j.horst@bugattipage.com

16-3-2017
---
Wanted

Marchal-Vaucanson light switch.

Olav Glasius E-mail: glasius@euronet.nl.

4-2-2017
---
Urgently needed:
Bugatti Chassis plate / ID plate
Jatin Arora, E-mail: jatinarora0604@gmail.com
6-11-2016
---
WANTED:

Original Type 37 or Type 35 radiator for restoration of Grand Prix Bugatti Chassis Number 37332.

Have all other original Bugatti parts except radiator.

At present, have a replica new radiator and about to undergo complete restoration of the car to original specifications (including front end and correct instruments).

Please contact Mr Andrew M Cannon AM on amcannon@monacohouse.com.au if you have any information

25-9-2016
---
PARTS NEEDED TO COMPLETE THE RESTORATION OF A BÉBÉ PEUGEOT. (MANY PARTS AVAILABLE IN EXCHANGE)

WANTED:
Differential and axle gears - (Internals of back axle)
Clutch and drive shaft assembly - (Cone clutch and cardan shaft)
Gear box parts: part 251 – douille de montage des pignons d'angle. (differential pinion support housing)
parts 308 & 309 – guides de la fourchette 2nd and 3rd. (Selector rod guides and detent)
part 324 – chapeau du palier du pignon 214. (reverse gear bearing carrier)
Gear change and handbrake levers
Gear gate and hand brake ratchet
Engine inlet manifold
Water pump
PARTS AVAILABLE FOR EXCHANGE
Damaged engine block – (some cracking around cam follower – repairable)
Radiator
Engine timing cases – one with crank handle
Camshafts
Carburettor
Brake parts, stub axles, king pins, spring hangers, steering arms, tie rod
Road wheels
Bob King, Email : rking4450@gmail.com
2-7-2016
---
I am desperately looking for con rods for my 16 valve Bugatti Brescia engine, with plain bearing crank and tall pistons.

A set of four, or even a single one to serve as a pattern - would be greatly appreciated.

Steinar Haug
Oslo, Norway
Email : sthaug2@gmail.com

30-3-2016
---
Wanted:
We hunt all original parts for bugatti model 35.

Email : sales@classic-jaguars.eu

19-2-2016
---
Wanted:
Original chassis 35B may be damaged against correct price.

Contact: J.Leyssens, 0032 475 253 791, joseph.leyssens@skynet.be

28-1-2016
---
I´m looking for a carburettor for Bugatti Typ 35: Solex 35 MHD in complete and good working order;
My contact: EberhardGrether@aol.com

13-1-2016
---
I'm looking for any T44 or T49 engine parts, or complete engine, for my complete T49 rolling chassis.

Any offer considered, possibility to swap with some small other original Bugatti parts.

Daniel Scherb, 06160 FRANCE
E-mail:scherb.daniel@gmail.com

13-1-2016
---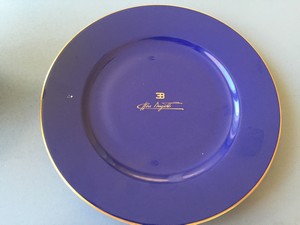 I'm looking for porcelain "art de table", which was produced by Artioli ca. in the year 2000 Manufactured by Limoges porcelain France.

Small and big plates, for soup or eating, cups, pots in the colors coral and blu royal, plus glasses etc. like the samples show.

Andrea Capra , e-mail:acapra@bluewin.ch
0041 78 670 61 20

13-1-2016
---
Wanted front brake kit and rear axle for 1919 original Bugatii T13 for China and Asia classic rally.

If you got any parts for 1919 Type 13, such as engine, gear box, rear axle, 1926 front axle with front brake, just e mail me.

Also: Does anybody have a Type 37? must be good condition for rally.

Victor, e-mail:bugattit13@yahoo.com.hk


3-1-2016
---
I am looking for engine T 30 or rest of engine or only original casting for crankcase for this type.

Jakub Stauch
info@bugatticlub.cz
00420 731244421

22-11-2015
---
Wanted: :

Curved drop arm for an early bronze steering box for a brescia - fits inside the chassis...

Alternatively measurements / drawing as necessary ...

E-mail david stevenson : ds.malbernat@wanadoo.fr


28-9-2015
---
Wanted:
I need the brass cap that goes on the back of the output end of a Type 40/44/49 transmission.

Gene Cesari, E-mail: gcesari@fairpoint.net


15-4-2015
---
Parts wanted: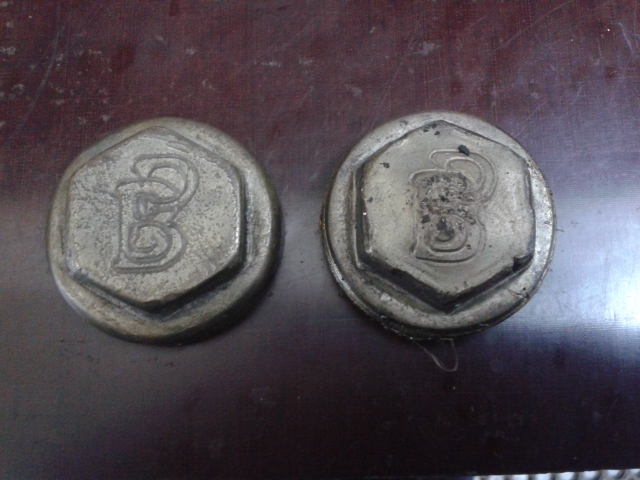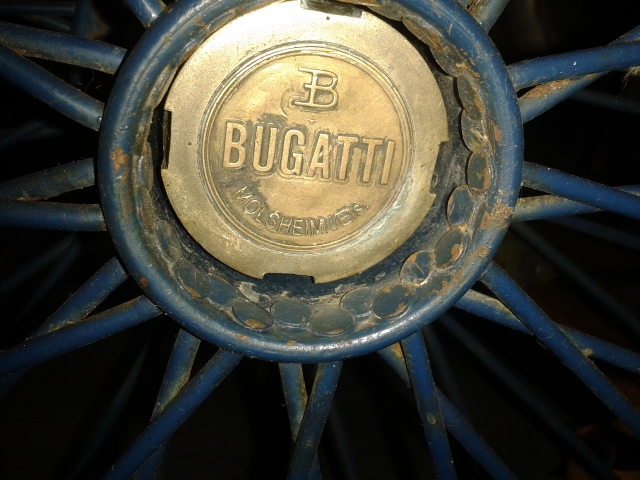 For Bebe Peugeot brass hubcap
For Bugatti brass hubcap
E-mail: thierry.baele@skynet.be

25-11-2014
---
Wanted engine for a T-35 or T43.

Anything from a complete engine to an original sump or any other original engine parts.

George Davidson
geodav@bellsouth.net

5-8-2014
---
We are looking to find 4pcs Brake-Drums and an Oil pump in any condition for our Bugatti T57 Project.

Horst Schultz
hbsinvest@t-online.de

16-5-2014
---
Wanted:
Dual spark Sintilla distributor (or parts) as fitted to the Type 40A twin plug Bugatti.

Please contact:

Chris Draper
cdraper3@aol.com

6-3-2014
---
I'm looking for the EB emblem off a 2007 Bugatti 16.4 Veyron

Robert Sharpe
E-mail: Sharpe robert.sharpe200@gmail.com

27-12-2013
---
This is either an advertisement for Molsheim Parts Wanted or a cry for help.

The other day my car was run into by a utility truck which turned without indicating while I was overtaking at 80kph.

My matching number GP car now needs a Molsheim steering box and left hand side axle tube.
I have a steering box from 43169 and some Molsheim back axle parts available in exchange.

I am fortunately undamaged.

Bob King
rking4450@gmail.com

20-11-2013
---
Wanted: Type 57 engine crank case and sump, 2nd or 3 rd series, original part prefered.

Would also consider new parts or complete set of engine parts. Also looking for a T57 hand brake lever for late series.

Christian Schann, phone 0033674447459, mail schannetco@orange.fr

13-10-2013
---
Needed for a friend's T37:

Molsheim sump (or sump and crankcase) with numbers. Type 40 also possible.

Please contact J.J.Horst@BugattiPage.com
23-6-2013
---
Need four-blade fan for 1938 Bugatti T57 Letourneur & Marchand.

Please contact Ria at ouraravis@aol.com
30-4-2013
---
Wanted:
Early Brescia gearbox (correct for a 1922 car)

Brakeless front axle for early Brescia

Please contact John Baldwin, email gnjapv8@gmail.com
26-3-2013
---
We search a Type 57 3.3 Litre engine.

Christian Sievers

Phone 0049 4642 921277, E-mail: cs@juergen-swoboda.de

20-2-2012
---
I am looking for a type 57C compressor plus driving shaft.

Xavier Feidt

E-mail: xfeidt@gmail.com

19-2-2012
---
Wanted radiator cap

For 2nd series Type 57.

Andrea Capra

E-mail: acapra@bluewin.ch , Phone: 0041 78 670 61 20

19-2-2012
---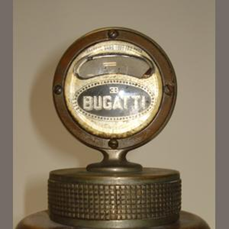 Wanted radiator cap

As in the picture, for use with the thermometer which is already present.

Hans van der Blom

2-2-2012
---
I am in need of a carburetor, I would be interested in a Zenith 42T and/or a 42 UY3 Carburetor.

I am also interested to find an original Grand Prix T37/T35 Bugatti Tail section, a grand prix steering box, and a 4 cylinder magneto ("Bosch FH 8/4").

If anyone has these for sale, please email or call me.
Andrew Larson, e-mail: Bugatti37265@gmail.com.

8-12-2012
---
I am looking for 19 inch by 710 beaded edge wheels with 42mm Rudge Whitworth hubs for my Brescia.

Alternatively, I would be interested in Rudge Whitworth hubs drilled for 28 outer spokes and 42 inner, without rims. In both cases the splines should be in good condition.

Chris Warman, e-mail: cfwarman@gmail.com.

7-12-2012
---
---
I am looking for two front spring hangers for a type 13 Brescia Bugatti.

Paul

e-mail: sales@ferretteria.co.uk.

10-8-2012
---
Wanted: Type 57 engine plus Carte Grise

28-5-2012
---
Wanted:
Original grand prix differential case and front axle.

13-4-2012
---
Wanted:
Looking for parts for Magneto: Bosch FH8

rotor, distributorcap, contactpoints, maybe even a complete magneto. Contact: Erwin Beerens
E-mail: beerens.hk@skynet.be , tel : 0032475661822

13-2-2012
---
Wanted:
T57 wheels used or new, can be rough, using for shop rollers
Also looking for top of T57 transmission, including shift lever, and rear axle trumpets.

HN Bukowski, Norb@lastrefugehotrod.com

24-1-2012
---
Wanted:

Type 49 radiator in very good condition.

Contact: E. JACQMARD, e-mail: jacqmard@hotmail.com

6-12-2011
---
Wanted original sump and cam box from T-35 or 43 or entire engine. George Davidson

E-mail: geodav@bellsouth.net or call 1-502-296-9502.

1-12-2011
---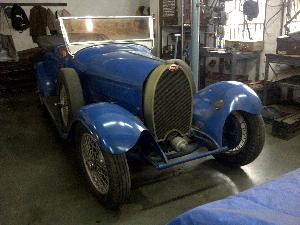 Wanted for T44

looking for parts for a Type 44 (44733):
complete linkages for gearbox, brake parts and linkages.
Pedals and clutch pedal shafts etc.

Please contact :

Aniruddh Kasliwal, India
kasli@mac.com

22-11-2011
---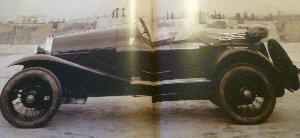 Wanted fenders to complete my Lavocat - Marsaud (replica) Bugatti 23-40 body.

See the picture on the right as an example.

Thierry Baele

E-mail: thierry.baele@skynet.be

21-4-2011
---
Type 30 Bugatti parts wanted.

In particular a front axle, a rear axle (any Bugatti rear axle will be fine) and a radiator.

If you have any of these parts or any other parts you think might be useful to me please contact me.

John Baldwin, telephone +44 1379 897206.
E-mail: gnjapv8@gmail.com

21-4-2011
---
WANTED:
Marchal ignition and light switch for type 40

R.Scholtens, the Netherlands

0031 6 28844566

9-2-2011
---
Wanted:
Marchal Contact and Lighting switches.

Marchal Vauvanson switches as used on the Bugatti T44

Johan van Nimwegen
E-mail: vannim@home.nl

10-1-2011
---
Zenith 48K carburettor wanted.

Original or good replica.

Eduardo Salzman

E-mail: salzman1@fibertel.com.ar

30-12-2010
---
Vive La Marque !!
---
Back to the Bugatti Page