Bugatti miniature models, statues and others for sale
Service for secure transaction (Escrow)
In case you worry about the trustworthyness of the seller, or buyer, I offer a new service:

The price which the buyer and seller agree upon will be sent to me by the buyer, plus bank charges and a small fee for myself (5%). I will inform the seller once the money has been received, and the seller sends the part(s). When the buyer receives the part(s), I will send the money to the seller.

I do not accept any deputes about the quality of the item that is received by the buyer; the item is either what it is, or it is really different from what was advertised, and in that case the buyer will send it back. No quarreling about discounts....

Maintained by Jaap Horst
---
On this Page Bugatti Miniature models are offered, but also other stuff not falling in the categories of parts or books! If you have some to offer, please write or e-mail me.
---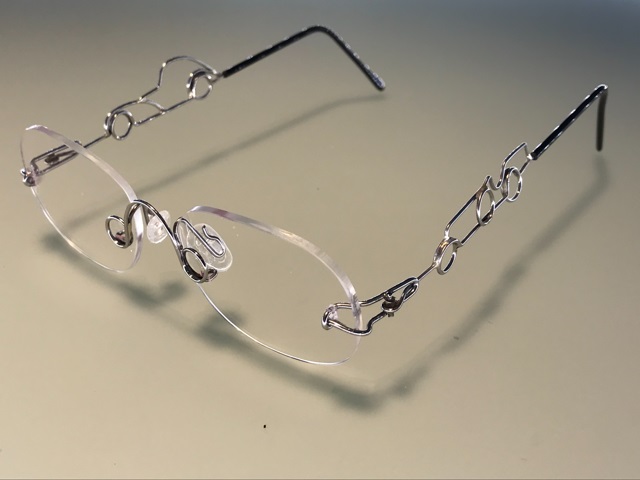 T35 / T57 Lunette from Workshop-find, without auction fees!

Finally a good-looking piece-d'art for (former) owner, driver, co-driver or Bugatti dreamer for (on) your nose, suitable for men and women!

Version: stainless steel with glasses of special type of plastic, to be determined later.

In the version with demo glasses without strength during the introduction: € 680

For info: kolens@ziggo.nl

3-1-2020
---
For sale:
Two unique Royale's in 1:8 scale, made by Jean-Paul Fontenelle of Art Collection Auto.

These are the Coupé Napoleon, below

And the Esders Roadster.

Length approximately 74 cm, weight 13 kg each.

The current owner bought the two models from Jean Paul Fontenelle in 2005. He had to wait for them to be finished for 3 years!
Neeedless to say that these miniatures were not cheap at the time, Michel would see at least the money back which he paid for them back then.

Please contact:
Michel Payet, France
E-mail: michel.payet751@orange.fr


31-12-2019
---
Vive La Marque !!
---
Back to the Bugatti Page