Bugattis for sale
Maintained by Jaap Horst
---
Fraud Warning
I have had various reports of, and received a fraud attempt myself from people who said they wanted to buy an item for a client and that the money would be paid to me with a "certified bankers cheque" (usually claimed to be coming from another client who owes them money)

Usually the scam is that the amount on the cheque is more than the item to be paid for. They want you to return the difference to them.

In case anybodyÝs identity is unknown, take any cheques to the bank first, and when this is Ok, then ship the item. Do not send any money to cover up the difference.

If you have any Bugattis for sale, or know of any Bugattis for sale, please write or e-mail me.

If you're succesful buying or selling a Bugatti because of this page, I would appreciate it if you let me know (to remove the ad), and of course all financial donations are welcome. (Consider 1/2 % of the price, so I can buy my own Bugatti after selling two hundred) :-(
---
Search possibility
I know that many sellers don't want to publicly offer their Bugattis (I often get a request if I know of a possible buyer for a certain Bugatti), on the other hand, I also know that some possible buyers have similar requests, if I can look out for a certain car (sorry guys, I lost the file with all your names and the types of bugattis you are looking for! Please send again.)

Please write or e-mail me if you have a request, and want me to look out for a certain type of Bugatti (or major part) for you!.
---
French Bugattis
For sale:
Bugatti Type 49 with a sporty two seater body.
In good running condition.
For more informatie contact Jeroen Vossen, E-mail: jeroen@octagonfox.com
1-3-2018
---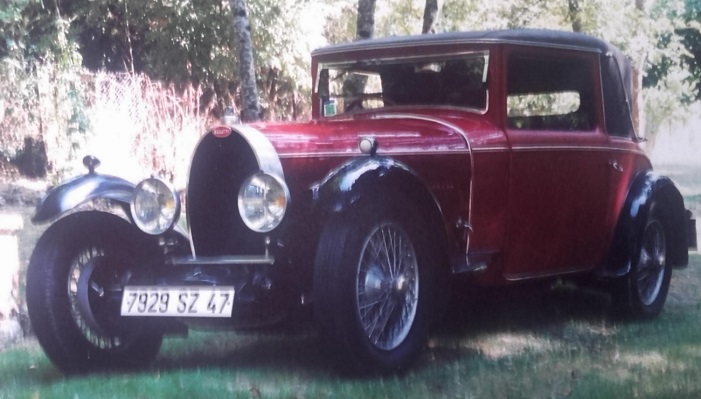 Bugatti Type 38, chassis 38136

Engine was changed for an original Type 49 engine about 50 years ago.

The car drove very well with that engine, currently there are cracks in the orginal engine blocks, between the valves. Repair costs with new blocks would be about 20,000 euro.

The car is fitted with a very handsome, original Figoni - Weymann body.

All history and owners of the car are known, it has been for a long time in the Museum of Mr. Mette in Hossegor alongside an Atalante.

Car is in the south of Frence.

Please contact the webmaster to contact the seller, E-mail: J.J.Horst@BugattiPage.com

30-10-2017
---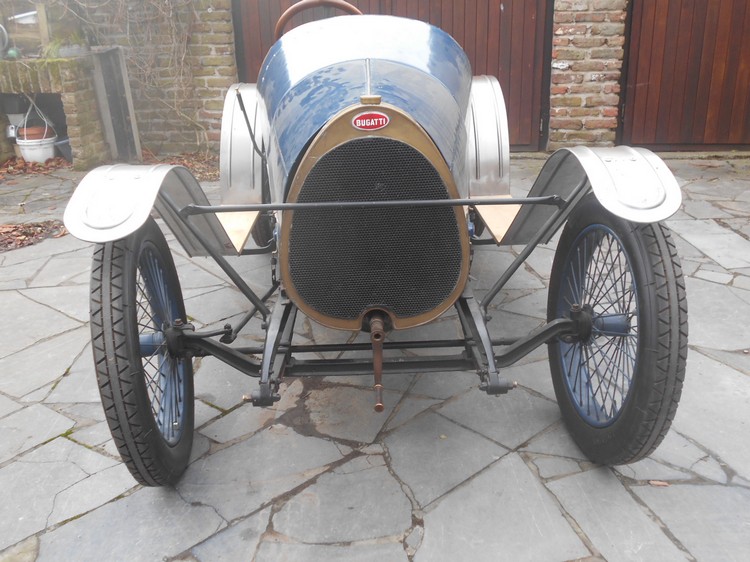 For sale:
Bugatti Type 13 - 8 valves - 1913
Need to be finished. All hard works done.
Part exchange welcome.
Thierry BAELE, E-mail: thierry.baele@skynet.be
18-6-2017
---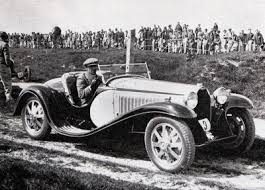 1934 Bugatti Type 55 Project For Sale.
Serious Enquiries Only.
E-mail: PrecisoFabricati@zoho.com
4-3-2017
---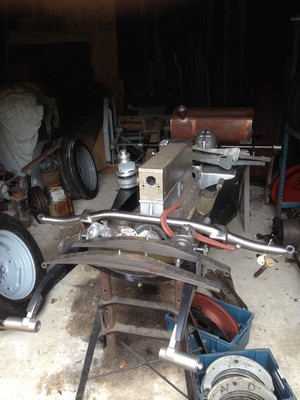 Bugatti T44 project.
New T44 chassis frame made to T43 length.
Original T44 Sump, original Upper Crankcase, original Cambox, original Camshaft, original Oil Pump, original Vertical Drive, original Crankshaft, original Flywheel.
Original Gearbox complete (disassembled).
Original Front Axle complete.
Original Back Axle Trumpets.
Original Brakes, original Hubs, original Propshaft & original Steering Box.
New Radiator, Steering Wheel, Back Axle casing, Springs, Starter & Bulkhead brackets.
Contact Robin.

Contact: robintownsend35@yahoo.co.uk

22-4-2016
---
Very original Bugatti Type 49 Coach Sport by Gangloff

Same ownership for very long.

Needs complete restoration, complete.

Car in France.

Asking price € 295,000

Please contact the seller through the website editor, e-mail: j.j.horst@BugattiPage.com

2-3-2016
---
For sale:

Type 44 Fiacre "Coach".
T49 engine, which has been in the car for a long time.

Please contact the seller through me, e-mail: j.j.horst@BugattiPage.com

23-10-2015
---
For sale:
Type 49 roadster, disappearing top. New interior. Frame-off rebuild.
Original Coupé body also available
Type 40 Roadster, 1927
Please contact the seller through me, e-mail: j.j.horst@BugattiPage.com

27-7-2015
---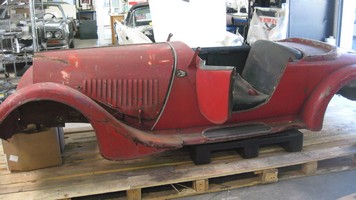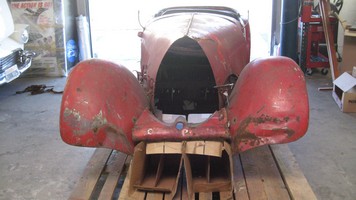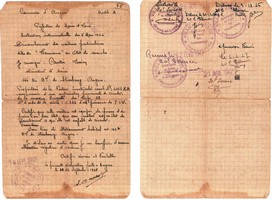 Due to severe FIVA regulations orignal bodies on historical cars become very important now. This body still has the old French registration painted on the body from Departement du Nord, Lille 9395 BW 59 and has a fully historical documentation. Body comes with French EU papers VAT is paid.
According to Kees Jansen et Pierre Yves Laugier, historians of the brand, the original car, châssis # 231346 with an 8 valves engine, was delivered as a chassis to the coach-builder Lavocat on April 7th 1922.8 Lucien Cantin, plant manager at Saint Quentin, bought it in 1935 as a chassis (ill.1) and provided it with an elegant craft-made roadster body made of steel plates built on a wood-frame (ill.2), and probably manufactured between 1929 and 1933. The lengthened rear was very elegant. It was paint in a pale shade and the radiator honeycomb was covered by a non-standard grill (ill.3). The 1946 rationing coupon for petrol from the prefecture of Maine et Loire in Angers, indicates that M. Cantin was granted 5 X 20 liters of gasoline between October 1946 et April 1947 for the use of his Bugatti.
The Bugatti reappeared on December 17th 1954, in the hands of M. Edmond Messeant, farmer in Houchin. Painted in red at the time, it still has the same shade today. However, the rear was shortened to modernize the line of the car. It was registered under the number 1390 EC 62. In 1956, it is sold to a man by the name of Garnier, driver in Béthune and in 1957, it is purchased by M. Dourlens, an inhabitant of Labuissière. On March 4th 1959,it is sold to M. Duquesnoy, a merchant of Roubaix and registered under the number 9395 BW 59, which is still painted on the body.
This attractive roadster is mainly sound and complete with its molding and its seat. After restoration, it will easily outfit a 23 type or 40 any. (wheelbase 255 mm and tracks 115 mm).
Please contact:
Andrea Capra
acapra@bluewin.ch
0041 78 670 61 20
29-6-2015
---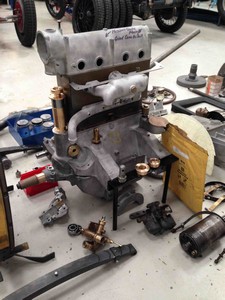 For sale, Bugatti Brescia kit!

See the pictures to see what is in the kit.

Tula engineering

Tel: 01285 831694
Mobile: 07710 512586
Fax: 01285 831188
Email Charles Knill-Jones: charles@tula-bug.co.uk


1-4-2015
---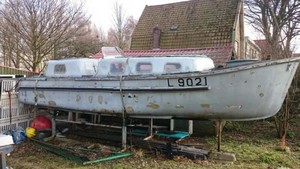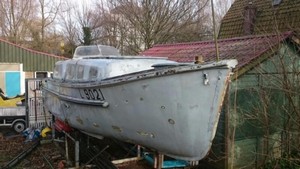 For sale, unique Bugatti engined boat!
The engine of course is a 6 cylinder 85HP Diesel, type 102V!
For more info: see this article in the Bugatti Revue
For sale in Holland.
For sales information Marktplaats.nl
30-3-2015
---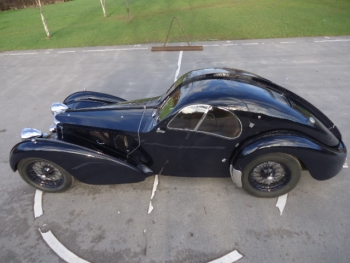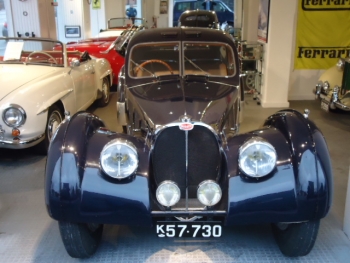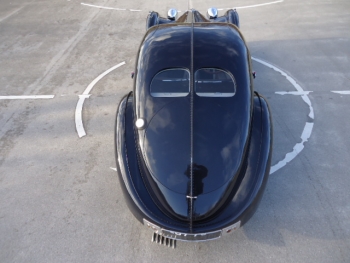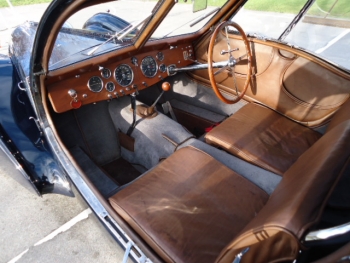 Bugatti T57S Atlantic replica by Erik Koux
For sale in Denmark, By Daytona in Hellerup.
For more information daytona.dk
1-2-2015
---
Bugatti Garages
Current Bugatti factory
The Bugatti EB16/4 Veyron is made by Bugatti S.A.S. Addresses:

Bugatti Automobiles S.A.S
1, Château St. Jean
Dorlisheim
67120 Molsheim France

Press contact:
Liaison office Lausanne
Phone: +41 21 601 4141
Fax: +41 21 601 4142

---
Argentina
"Pur Sang"
We remanufacture Type 35, Type 43, Type 52 and the vice with its supports.
Commercial director: John Bothwell
email: john@pursangweb.com.ar
Arg mobile: +54.911.3475.1247
U.S. mobile: +1.949.294.5719
Address: Almafuerte 2650- 3100 Paraná, ER - Argentina
Fax: 54 - 343 - 4260326
E- mail: pursang@arnet.com.ar

---
Canada
The Guild of Automotive restorers Inc.
My old site for the Guild (incorrect contact info)
---
France
Jean NOVO's garage is now taken over by his son Fred The specialist for Molsheim Bugattis Restauration and Repair:
Telephone and Fax: 33 1 69148286 (please speak French on the phone) 3, rue puits de l'orme, 91630 MAROLLES en Hurepoix
France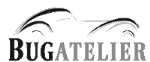 Bugatelier en Alsace
Christian Schann
F-67205 Oberhausbergen
?Tel: +33 (0) 674 44 74 59
bugatelier.eu
Ventoux Moteurs Engineering (Laurent Rondoni)
56 Bd Louis Giraud
84200 CARPENTRAS
FRANCE
Tel: 0033 4 90 60 23 98
Fax: 0033 4 90 60 51 75
www.ventoux-moteurs.fr
---
Germany
Werkstatt für automobiles Kulturgut
Martin Strohhammer
Neukammer 1
Traunstein
e-mail: Strohhammer@gmx.de
00498612097747

We are specialised in restauration and service of Bugatti cars, located in southern germany near the austrian border.
---
the Netherlands
Klopper Engineering
Broekdijk 69
7663 TG Mander
tel.0541-680 360
E-mail: klopper.eng@outlook.com

EBS
Ernand Jonker
Wippertdijk 11
7437rc Bathmen
tel: +31 573221388 or +31 636171770
E-mail: info@ebs-engineering.nl

Harry's Engineering Service
Harry Kouwen
Phone: +31 523 681140
fax: +31 523 681141
---
New Zealand
Auto Restorations Ltd, Christchurch, New Zealand.

Alan Stanton , Gavin Bain.
52 Stewart Street
Christchurch 8142
New Zealand
PH 64 [0]3 669988
FAX 64 [0]3 3665079
www.autorestorations.co.nz

Nordell Restorations http://www.nordellrestorations.com/bugatti.html
---
United Kingdom
Brineton Engineering
Over 350 listed spares for Bugattis
Fieldgate, New Street, Walsall, West Midlands, WS1 3DJ, UK. phone: 0922 20070/614605. Fax: 0922 722875

Crailville Limited Complete Coachbuilding Service Canal Yard, Hayes Road, Southall, Middlesex, England.
Not really specialized on Bugattis, but they are very good in reconstructing bodywork, see their Atlantic

Crosthwaite and Gardiner Tel: +44 (0) 1825 732240, Fax: +44 (0) 1825 733363 .
Loads of spare parts, see www.crosthwaiteandgardiner.com

David Sewell, Independent Bugatti Consultant, Green Farm, Middleton-by-Youlgreave, Bakewell, Derbyshire DE45 1LS, United Kingdom, Tel./Fax.: +44 (0)1629 636288. Mr. Sewell is an independant Bugatti consultant who for many years was the Registrar of the British Bugatti Owners Club. Services offered include historical research on specific automobiles, valuations and brokerage.

Ivan Dutton Ltd. , Peacehaven Farm, Worminghall Road, Ickford, Aylesbury,Buckinghamshire,HP18 9JE, UK.

His current ventures include:
manufacturing hollow GP axles
T35/43 cylinder blocks
Paper elements oil filters to fit inside standard oil filter
Scintered metal clutches (crash free gear changes)
Dyno testing of engines (including Royal) Info: Jon Rose E-mail: jrose01@buckscol.ac.uk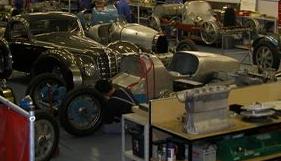 Gentry Restorations Ltd
www.gentryrestorations.co.uk
12 Wornal Park
Menmarsh Road
Worminghall
Aylesbury
Buckinghamshire
HP18 9JX
Phone ++44 (0) 1844 338346
Fax ++44 (0) 1844 338347
gentryrestor@btconnect.com
Click the picture!
FARNDON ENGINEERING
Performance Components
Farndon Engineering are an established manufacturer of engine block components and have been so for over 30 years. Supplying mainly the autosport and classic markets world-wide we have a reputation for being masters at manufacturing crankshafts, connecting rods and flywheels specifically to our customers needs in batches of one upwards. We can manufacture our components for any engine and have a great deal of experience with Bugatti parts.
If you would like us to send you copies of our product information pack or if you would like to know anything further please contact me at any of the numbers shown below.
Annerley Howard
Farndon Engineering, Bayton Road, Exhall, Coventry CV7 9EJ, UK
Tel: +44 (0) 1203 366910
Fax: +44 (0) 1203 644698
E-Mail: AnnaHow@aol.com
www.farndon.com
Star Engineering
run by John Underwood. He has been building radiators for pre-1940 Bugatti, Bentley, etc since 1983 and is known to many enthusiasts.
The Garth, Usk Road, Caerleon, Gwent NP18 1LQ, tel and fax. +44 (0) 1633 423915
John and his team will restore or build radiators from raw materials and also manufacture cores for resale to private and commercial restorers.
Rod Jolley
Rod Jolley Coachbuilding Ltd.
37 Gordleton Industrial Park, Sway Road, Lymington, Hampshire SO41 8JD, England, UK.
Tel: +44 (0) 1590 683702
Fax: +44 (0) 1590 683634
Email: enquiries@rodjolley.com
Tula Engineering
tula-bug.co.uk
Based in the Cotswolds and close to Prescott Hill
Tel: 01285 831694
Mobile: 07710 512586
Fax: 01285 831188
Email Charles Knill-Jones: charles@tula-bug.co.uk
Email Accounts Department: accounts@tula-bug.co.uk

---
USA
Competition Motors 40 Longmeadow Road
Portsmouth, NH USA
Telephone: 603-431-0035
Fax: 603-431-0590

Our email address is: Bugatti@competitionmotorsltd.com
competitionmotorsltd.com

Owned by Donald Koleman, who is always thrilled to show the shop to visitors! Competition Motors has done mechanical restorations on several Pebble Beach winners.


Jim Stranberg has a specialized Bugatti Garage High Mountain Classics in Berthoud, Colorado, USA.
Phone 970 - 532 2339. or fax.: 970 - 532 2350.

Old Foundry Toy Works
We offer professional restoration and repair work to the original Bugatti Type 52 "Baby" as well as modifications and motor installations to the current Authentic Models reproduction of the Type 52, we of course also offer sales of the reproduction model.
1020 South 10th Street
Lafayette, Indiana 47905, USA
tel. 765-742-1020
www.oldfoundry.com
---
Vive La Marque !!
---
Back to theBugatti Page