The grand and gracious type 57
This model was introduced in 1934, was produced until 1939, and in modified form after WWII also, as type 101. The S model had a lower and shorter chassis, with the back axle running through holes in the chassis. The C versions were fitted with a compressor.
Special Coachwork
---
Figoni & Falaschi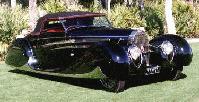 T57C Cabriolet 20 kB, the famous "Shah of Iran" car. description
---
Gangloff
Gangloff of Colmar, very near to Molsheim, did quite some "factory" bodies for Bugatti, and some special designs as well. Which of the Gangloff bodies are really Molsheim designs, and which aren't, is often not so clear.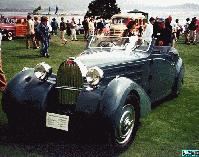 1934 T57 Gangloff Stelvio 75kB
---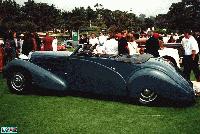 1934 T57 Gangloff Stelvio 78kB
---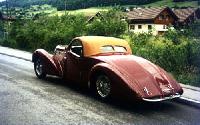 1939 Atalante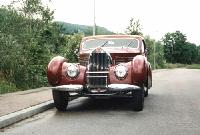 1939 Atalante
---
Guilloret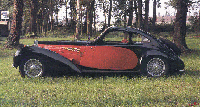 1938 T57 Guillore 113kB, Source: 24-Bit
---
Labourdette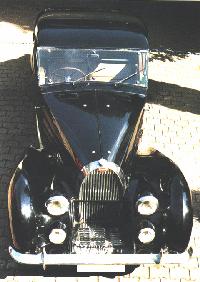 1937 "Vutotal" The Vutotal principle had a floating roof. no A-pillars!!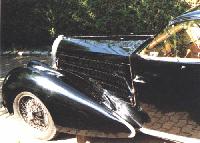 1937 "Vutotal"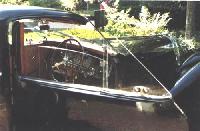 1937 "Vutotal"
---
Saoutchik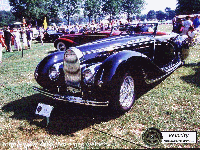 1939 T57C Saoutchik 173kB Take a look at the radiator, which has been moved forward. The radiator doesn't stand on top of the front axle anymore, a styling feature of the late thirties! Source: Velocity automotive Journal
---
Tuscher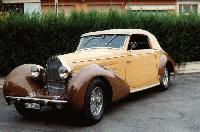 Cabriolet 40kB, info about the right coachbuilder of this car came from Eric Merker of Switzerland, grandson of a one-time owner of the car!
---
James Young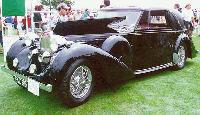 T57 with James Young body 39 kB, photo Doug Hermann
Van Vooren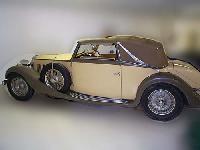 1935 Cabriolet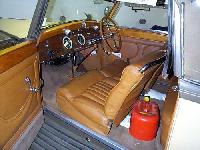 1935 Cabriolet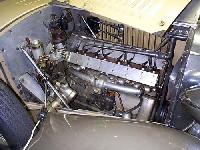 1935 Cabriolet
---
---
Picture Sheet 2b Type 57s
---
This page of WWW services is currently maintained by Jaap Horst. I can be reached by email at J.J.Horst@BugattiPage.com
. Back to my Home Page
---
Last modified March 21, 1999
---
Vive La Marque !!