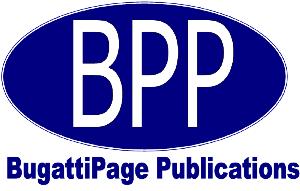 BugattiPage Publications
After almost 12 years Internet Presence, with many on-line publications and a growing number of off-line publications, I decided to make sort of a main page for it, where all the publications are brought together.

I am also offering a publication service, which can be for both Internet as well as printed productions.
On-line publications
the Bugatti Page It all started here!
Jacob Munkhammar Bugatti site
Printed publications and CD Rom's
Bugatti Legends - Unproven legends and true stories My first book on Bugatti! Still available.
Bugatti CD Rom Edition 2.1: Also still available.
Publication services
I can publish your writings and sell these through my pages and connections. For the Bugatti Legends book, I had 300 issues printed, with over 200 sold now, just over a year later. Do not think that your manuscript is not ready yet, or not worth publishing. Also, printing costs can be relatively low, especially when the publication is mainly B&W. In that case, it can be that you need to sell only some 100 copies of your book, to cover printing costs.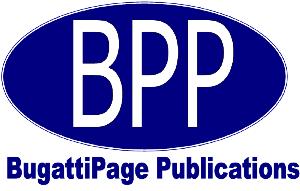 So, if you have written a substantial history on some aspect of Bugatti, please enquire for possibilities! If it's only a short story you wrote, I can publish it in the Bugatti Revue.
I can also offer a Internet Publication service, please enquire!
E-mail: J.J.Horst@BugattiPage.com
Various for sale
During the years, I acquired various goods and publications, which I offer here. Prices include Postage and Packaging within Europe.
Catalogue of the Amsterdam Bugatti Exhibition still 3 available, 25 Euro
BUGATTI Type 46 & 50, the Big Bugattis, by Barrie Price. ISBN 1-901295-69-9. Only one available, 25 Euro.
Royale Weinberger drawing by Wingrove Big A1 format. Various avalable, 15 Euro each.
Ettore Bugatti drawing for his garden chair. Various avalable, 15 Euro each.
Combined orders
If you order more than one book or CD together, please enquire, as I will be able to offer you lower posting costs.

Page last changed March 21, 2007
---
Vive La Marque !!
---
Back to the Bugatti Page