Bugatti miniature models pictures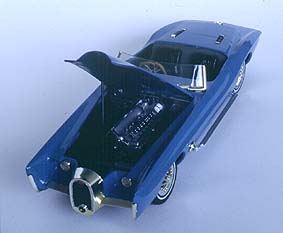 My Renwal miniature of the Exner design Bugatti T101CX, built by me, photographed by Jacob Munkhammar
---

The famous Paya "Bugat" 51 kB, remake of a thirties model by the spanish firm "Paya". The emblem said "Bugat", therefore not a real Bugatti. Tin plate.
---
T35 A Tecla 60 kB, Revival miniature in 1:20 scale. This is a metal pre-painted kit.
---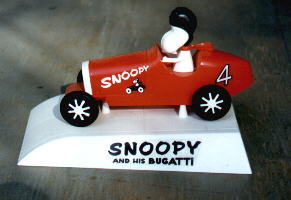 Snoopy and his Bugatti, a famous classic!
---
T44 Fiacre 20 kB, Matchbox miniature in approx. 1:43 scale.
---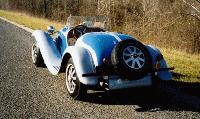 3 pics, Donald Schank T55 miniature
---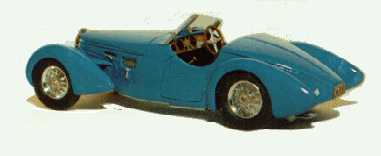 T57C, "Colonel Giles", miniature by Sun Motor Company
---
T57s Atlantic miniature by Bburago in 1:24th scale
---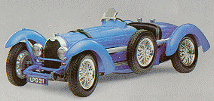 Burago's T59: Who does not have it! 1:18 scale
---

1953 T101 Anthem 41 kB, Post-war special body design, model by Ma Collection 1:43 scale
---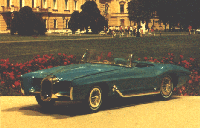 1966 T101CX Exner 24 kB, Post-war special design by Virgil Exner and build by Ghia on a T101 chassis. Renwal miniature kit (plastic) and build by your author in 1:25 scale.
---
EB110 GT miniature by Bburago in 1:18th scale
---
Choose where to continue your Bugatti tour in the Pictures index page
---
This page of WWW services is currently maintained by Jaap Horst. I can be reached by email at J.J.Horst@BugattiPage.com
. Back to my Home Page
---
Last modified October 7, 1997
---
Vive La Marque !!