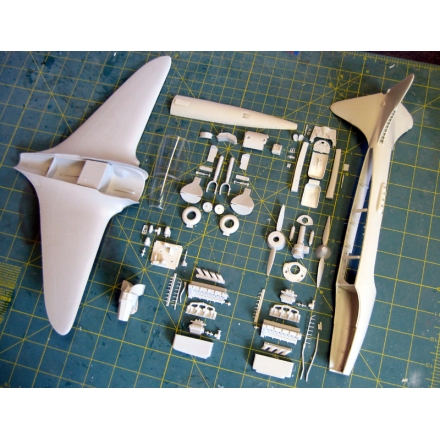 Bugatti 100P Record Plane in 1/24 Scale
Resin kit by Fisher models
A fabulous kit of a fabulous aircraft...complete with both supercharged eight cylinder engines and a finely detailed cockpit, this is a model for the connoiseur as well as collector. Over 85 parts make up this most complete and detailed model of this beautiful and mysterious aircraft of the pre-war era.
Although never completed and flown, the Bugatti 100P has been a source of much fascination over the years and this kit is the first in what we hope will be a series of Golden Age aviation models. Only 200 examples will be made.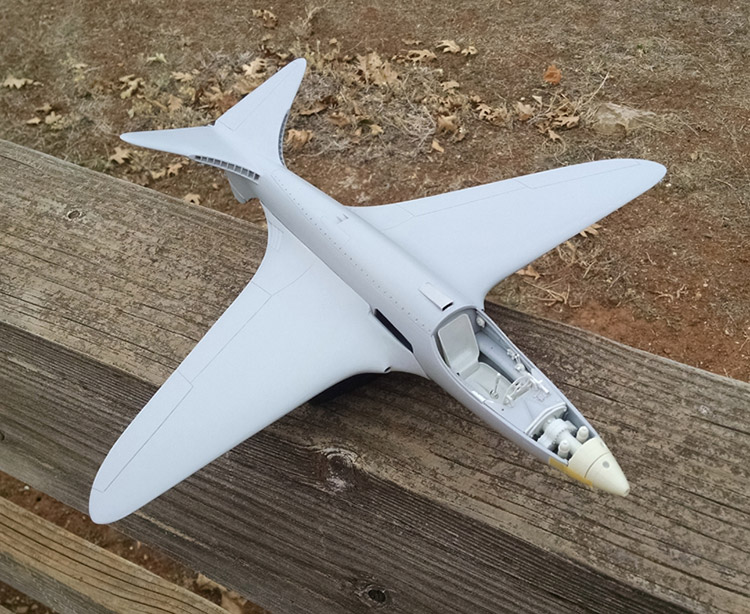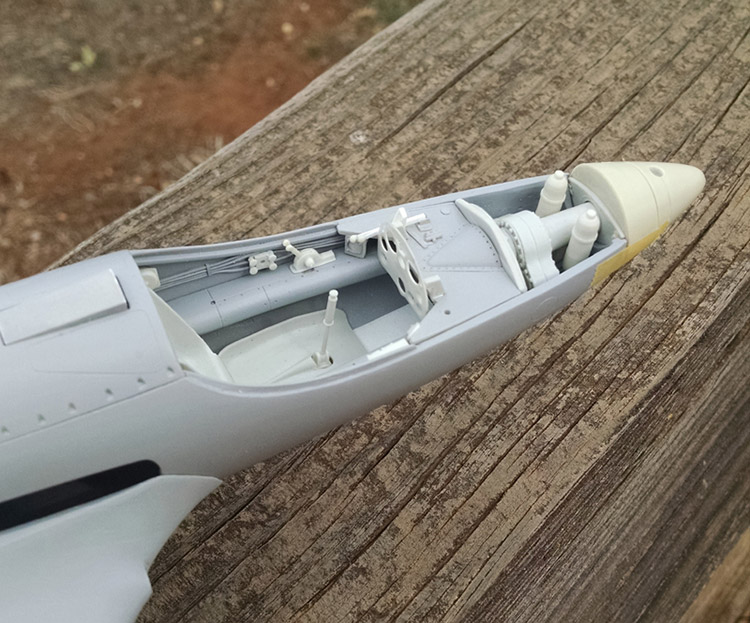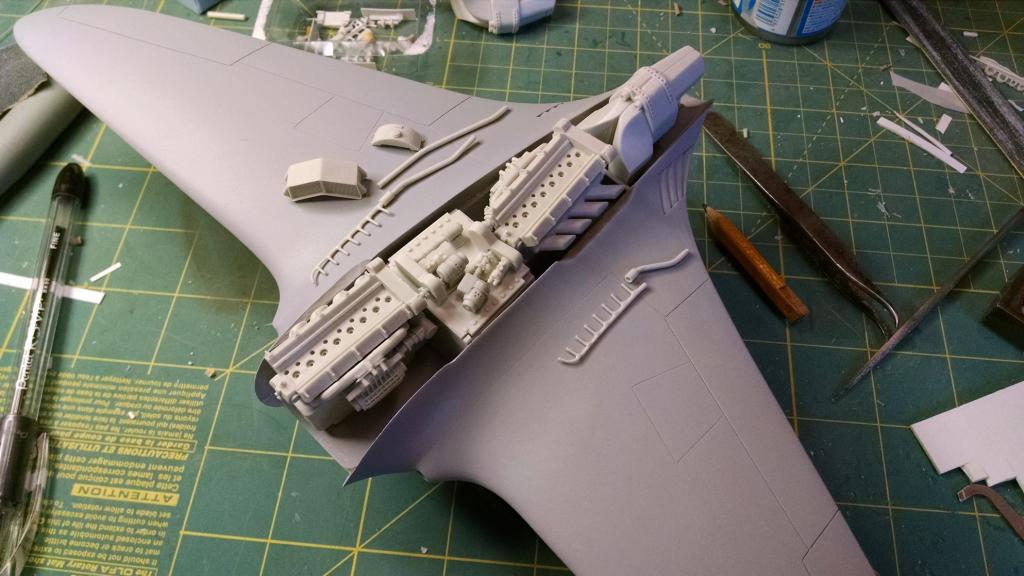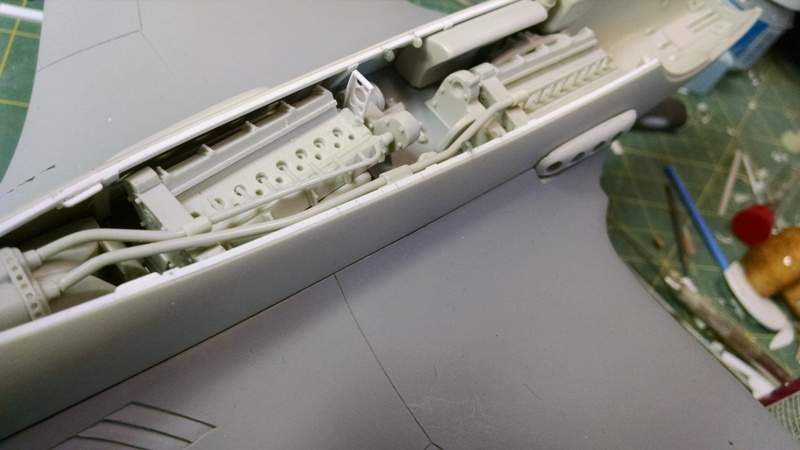 Review of "the Fisher models Bugatti airplane"
It has been a while since I last built a resin model (or any other model for that matter!), this one is the best I have ever seen. The cast quality is exceptionally good, with detailing to an extreme level. I especially like all the interior detailing, both the cockpit and the engine area, it's all there.

I did not build the model (yet), but the parts which I did try to fit, fitted quite good. However, it is a resin model, and some adjustments may still be necessary.

I have made resin models where the building instructions consisted of one single sheet, where you had to figure out the build order yourself. Not here, this one comes with an extensive "book".

Jaap Horst

Kit No. GA-2401
Price: $225.00

To Fisher models for more details and to order.
---
Vive La Marque !!
---
Back to the Bugatti Page