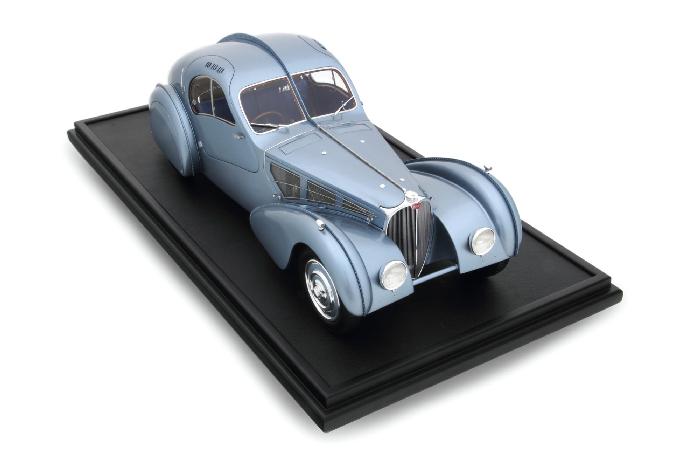 COLLECTOR STUDIO, Toronto, Canada offers this very impressive miniature of the Bugatti T57SC in 1:8 scale. Of course the 1:18 models by CMC and NEO are quite good, this one however is in a league of it's own! Note the tremendous detail visible in the pictures below (click for an enlargement)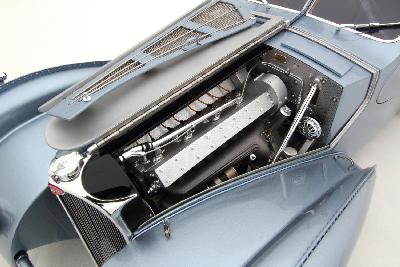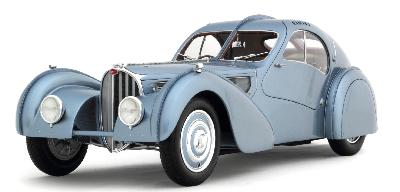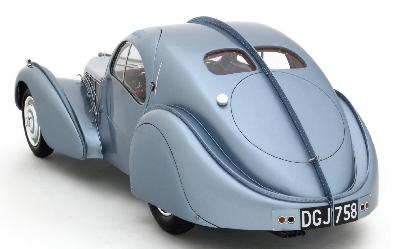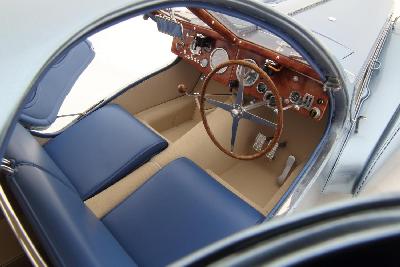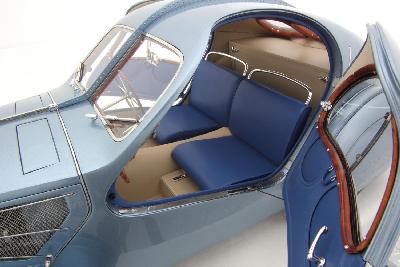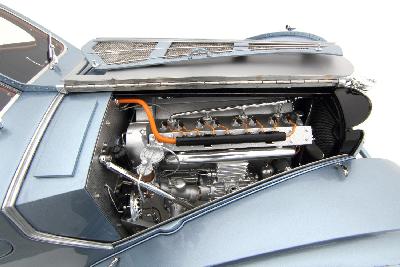 Only four Bugatti 57SC Atlantics were built and the car ranks as one of the most valuable and exotic creations ever. On offer is an exquisite 1/8 scale model of both chassis 57-374 in pale blue metallic, as delivered to Lord Victor Rothschild in 1938, and 57-591 in black, which is now known as the "Ralph Lauren" car. Each one of these finely detailed hand built models is made from nearly 2000 pieces in a limited edition of 99. The models measure 22.5"/58cm long and feature an opening engine and doors, and are mounted to a custom leather base with plexi cover. If you are a fan of French cars or large detailed models, this new release is simply a 'must have'.

CAN$6795 / US$6995 / £4335 / €4900 + shipping
---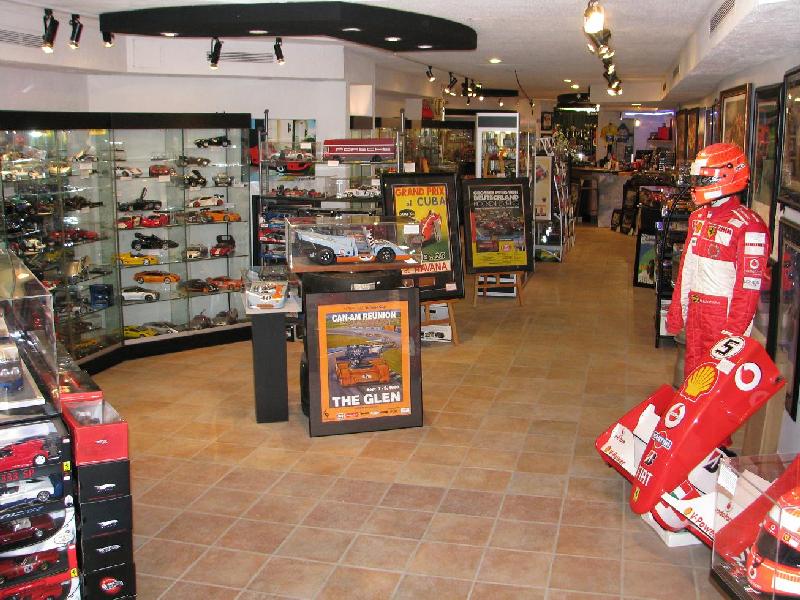 The Collector Studio is a motorsport gallery in Toronto, Canada that has been specializing in rare classic, exotic, sports and other vintage car and motorsport collectibles. Founded in 1991 by owner and motoring enthusiast Morry Barmak, the Toronto gallery contains one of the world's largest assemblies of unique automobilia. Visitors are rewarded with a vast array of museum quality models, artwork, sculpture, vintage posters, sales brochures, historical documents, watches and rare motorsport ephemera. There is a strong emphasis on Bugatti, here are some examples.
For artwork we feature the wonderful giclees of Alfredo De La Maria, with our most popular Bugatti piece being "Le Pur Sang des Automobiles".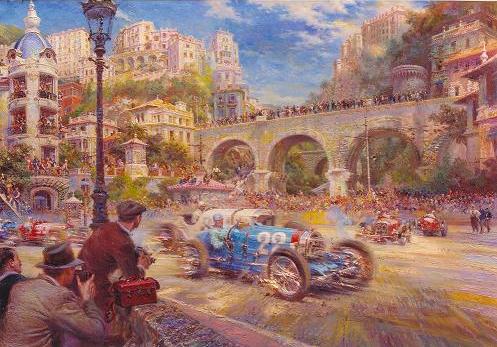 As well as his stunning original oil painting of the Bugatti Tank being driven by Pierre Veyron & Roger Labric at the 1937 Le Mans race: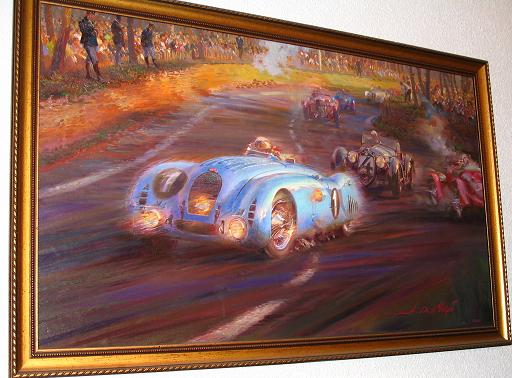 For memorabilia, how does Ettore Bugatti's personal motoring trunk strike your fancy? A museum quality piece.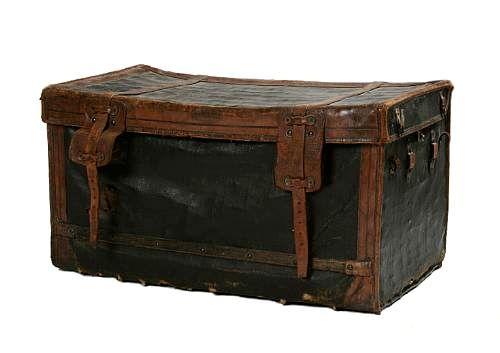 We have a lovely selection of old posters, my favorite being an original 1935 Bugatti Autorails poster.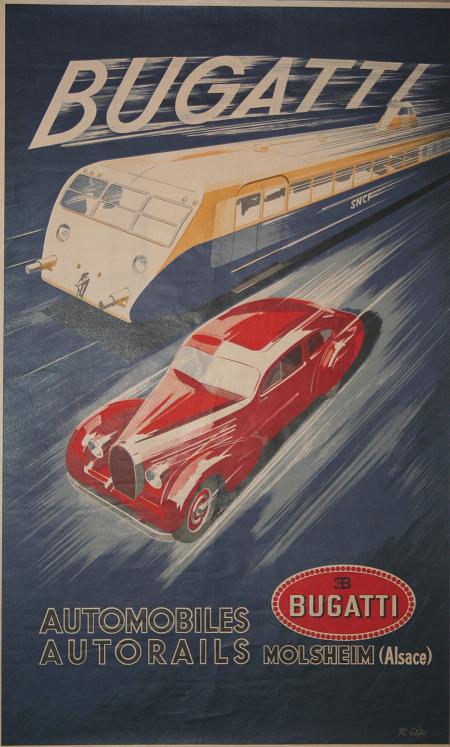 There are many brochures, documents, chassis blueprints, and literature to peruse as well. Here is an original T57 manual ready for concours: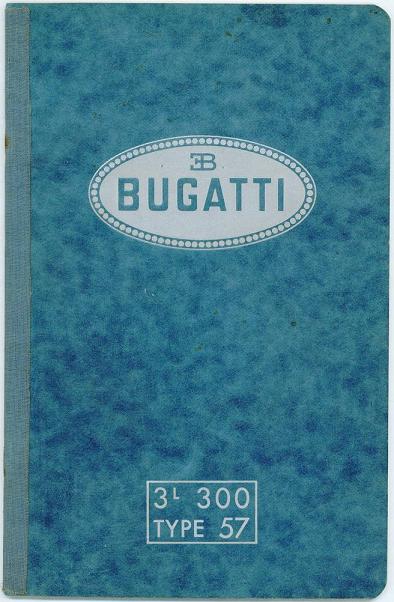 One of the specialties of the gallery is large scale models, and this 1/8 scale T57 SC will not disappoint: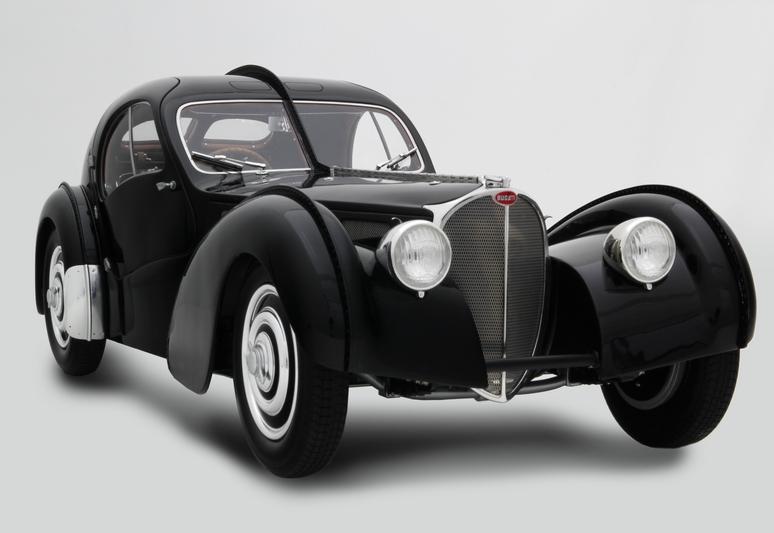 Or perhaps a custom matched 1/8 model for the Veyron owner/enthusiast?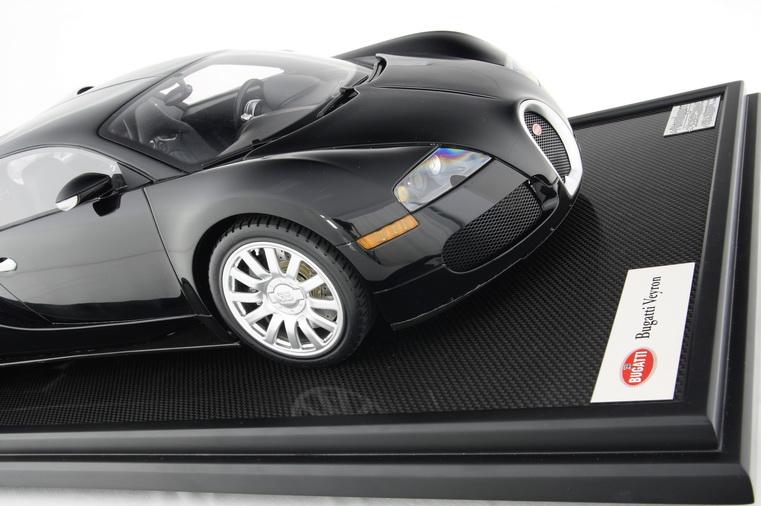 Do not overlook the smaller scales- this 1/18 T57SC is a jewel comprised of over 1700 pieces: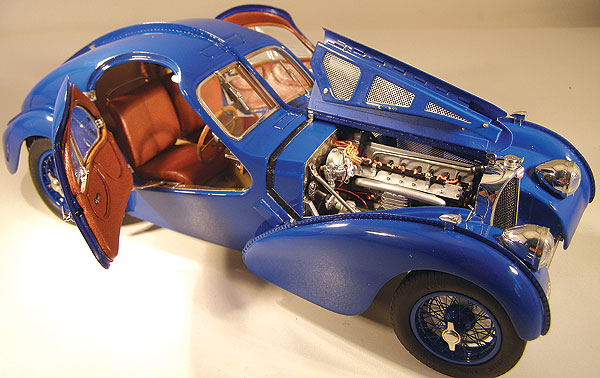 If you are a Bugatti enthusiast, or even mildly curious, it is well worth your time when next in Toronto to stop by this treasure trove of automobilia, or take a moment to peruse the Collector Studio website at www.collectorstudio.com. With thousands of clients around the globe, we look forward to your business.
Click HERE to see all Bugatti memorabilia
Some more impressions: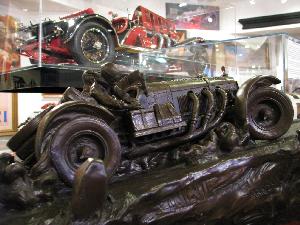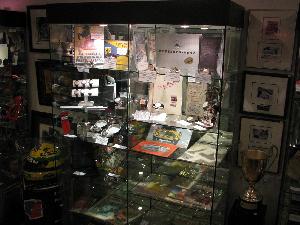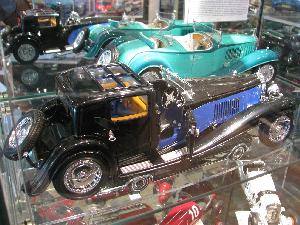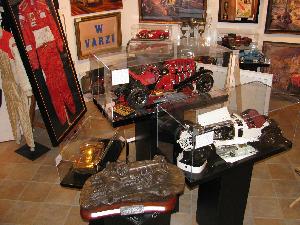 Morry Barmak
COLLECTOR STUDIO - Motorsport Gallery
136 Yorkville Ave.
Toronto, ON, M5R 1C2, Canada
tel/fax: 416.975.5442
www.collectorstudio.com

22-5-2011
Vive La Marque !!
---
Back to the Bugatti Page