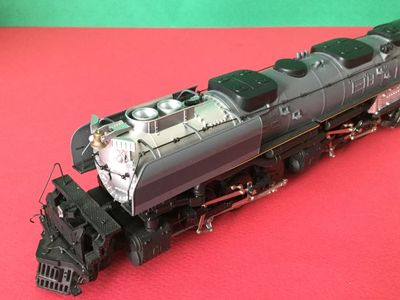 I have a weakness for large American steam locomotives, preferably mallets, maybe Triplex even.

This miniature is by Rivarossi of Italy, the only large European train miniature manufacturer that had a large variety of North Amoerican locomotive and train models. Much more so than the companies like Fleischmann and Märklin, which were much more European oriented, with a focus on their home country Germany.

The body of locomotive and tender are in plastic, and are highy detailed.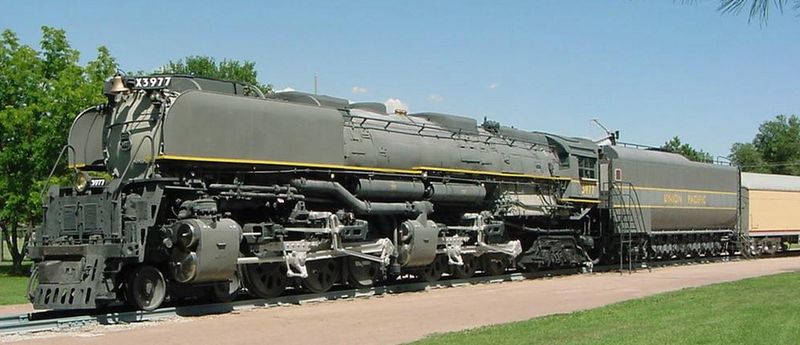 Challengers were most common in the Union Pacific Railroad, but many other railroads ordered them as well. They were built by ALCO and Baldwin from 1936, the latest in 1947. Loc number 3979 was built by ALCO in 1943.

Today, the only Challenger locomotives that survive were both owned by Union Pacific. One such locomotive, Union Pacific 3985, was operated by the Union Pacific Railroad in excursion service from 1981 to 2010, when mechanical problems took it out of service. It was retired in January 2020 due to its poor mechanical condition, and currently remains stored in Cheyenne. The second example, Union Pacific 3977 (Photo above, built in the same year as 3979) is on static display in North Platte, Nebraska.

Though originally intended for freight service, many units could be found leading passenger consists as well.