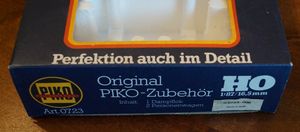 The exact year is not known, however the model is made in the German Democratic Republic (for you young kids, the former East-Germany), so it must be approximately 1980.

The model is relatively simple, no lights, and all the drive details are plastic. The degree of detail seems excellent though. The buffers are made of a rubbery material; excellent to avoid them from breaking off, but they do hang a bit.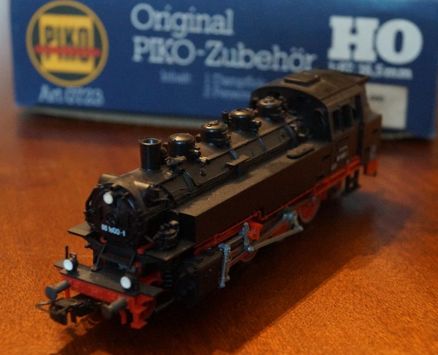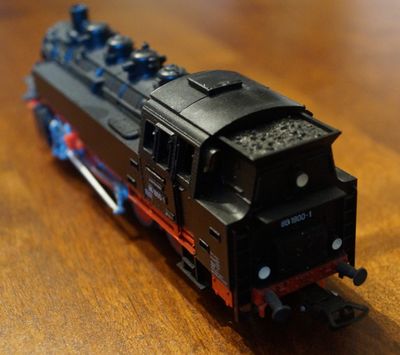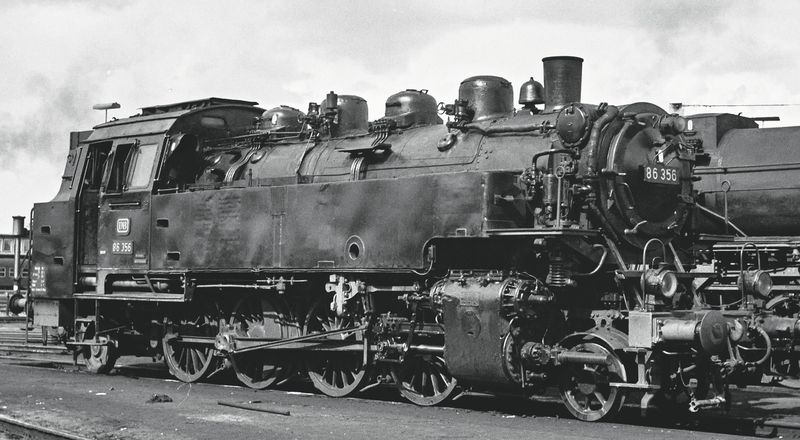 BR86 Steam Locomotive
The standard, or Einheitsdampflokomotive BR86 was built between 1928 and 1943 by many of the German locomotive manufacturers of the time including MG Karlsruhe, Friedr. Krupp AG and Henschel & Sohn etc. It was a 2-8-2 goods train tank locomotive that was intended for branch line usage and 776 were built. The routes it worked on the most were the ones that traverse Germany's central mountains, therefore the first 10 BR86s were fitted with Riggenbach counter-pressure brakes to reduce the wear on the wheels and brake blocks as they descended steeper than usual gradients.

Today, several BR86s have been preserved in various locations, some examples are: 86 001 in Chemnitz, 049 in VSE Schwarzenberg and 056, 333, 457 and 501 in ÖGEG (Austrian Society for Railway History). 86 457, a preserved DB example, was badly damaged by a fire in the no. 1 shed at the Nuremberg Transport Museum. In all there are 12 examples of the BR86 that are still around today, 9 of which are in Germany.