Bugatti miniature models, statues and others for sale
Maintained by Jaap Horst
---
On this Page Bugatti Miniature models are offered, but also other stuff not falling in the categories of parts or books! If you have some to offer, please write or e-mail me.
---
Looking for Bugatti 1/8 scale
Looking for Bugatti 1/8 JP Fontenelle or Art Collection Auto (except T35).

Make an offer with photos.

Please contact: vincentlegueut@hotmail.com

26-4-2023
---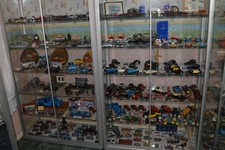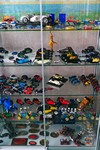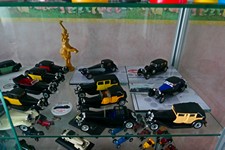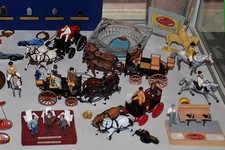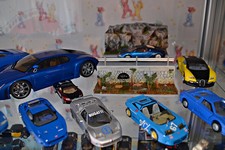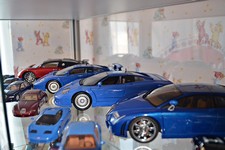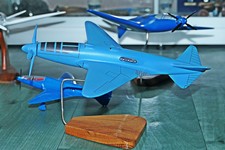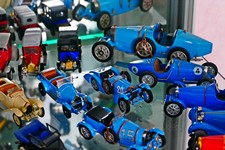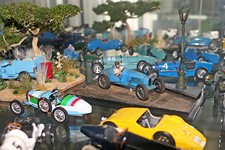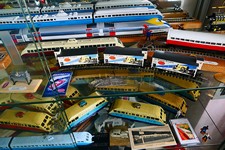 Bugatti miniature collection Plus books and much more for sale
Ger Bus has brought together a huge collection of Bugatti items over the past decades. These are mainly miniatures but also a lot of other items. Due to age, he is now ready to sell this collection, in parts, or as a whole.
The collection includes the following:
Over 600 Bugatti models mainly in 1/43rd scale, many of them rare, and a lot of DTD-miniatures.
Not just cars, also many boats, trains, airplanes, bicycles, carriages and more.
Various models in other scales.
Various books, magazines, brochures, DVD's, postage stamps etc.

See the Large list of all items (Mostly Dutch), prices are the new prices, current price would be approximately 1/3rd of that.
The list has been updated actively until 2013, since then more items have been bought, though also some were sold since.
The display cases could be included.

The collection would have to be collected in the Netherlands. Shipping is not possible.

Price negotiable.

Please contact the seller Ger Bus by e-mail: sengbus@ziggo.nl

18-4-2023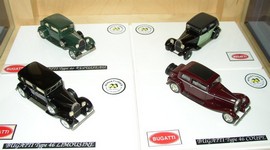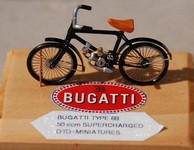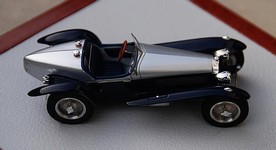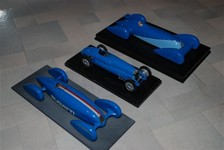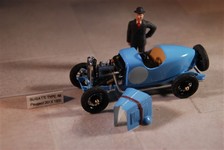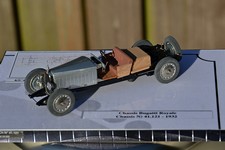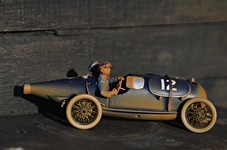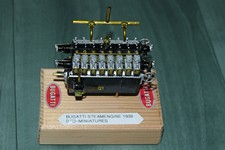 ---
Bugatti T50 out of Lego
Hans van Arnhem (Netherlands) is since some years an avid Lego builder. Buiding for him is more important than dismantling, therefore he sells what he builds.
In this case this is a 1933 Bugatti T50T profilee, built entirely from Lego Technic, scale 1/8. He did not design it, he "just" built it from a manual.
So, please help Hans that he doesn't have to dismantle this Bugatti, he would be very glad if some Bugattiste (with a Lego mind) would display it!
The model measures L 63 cm, W 23 cm, H 21 cm, and is made out of 3500 original LEGO parts.
Price: € 400,-
If you're interested, please contact: hanvar777@gmail.com
20-6-2020
---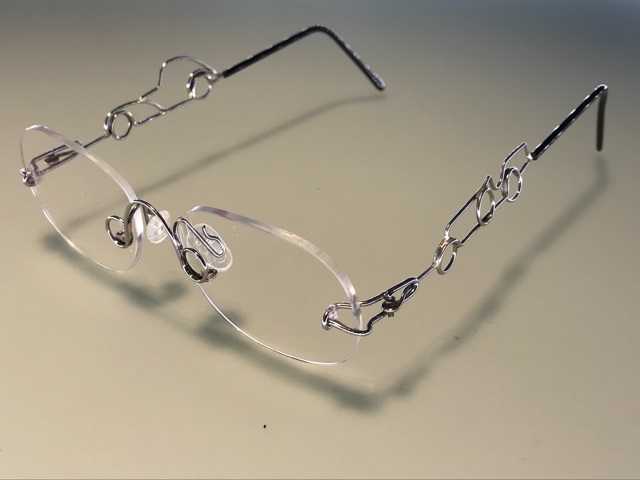 T35 / T57 Lunette from Workshop-find, without auction fees!

Finally a good-looking piece-d'art for (former) owner, driver, co-driver or Bugatti dreamer for (on) your nose, suitable for men and women!

Version: stainless steel with glasses of special type of plastic, to be determined later.

In the version with demo glasses without strength during the introduction: € 680

For info: kolens@ziggo.nl

3-1-2020
---
Vive La Marque !!
---
Back to the Bugatti Page