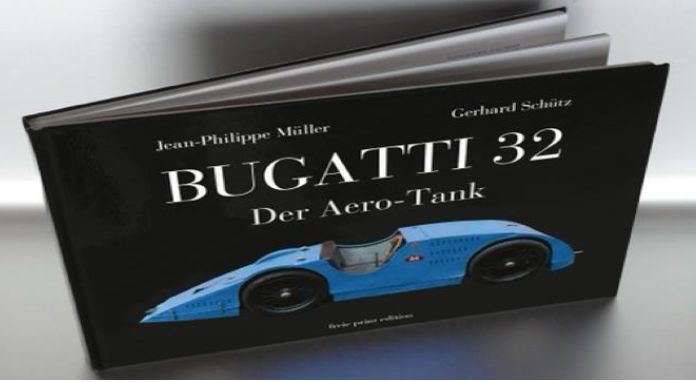 Bugatti 32 - Der Aero Tank
Jean-Philippe Müller, Gerhard Schütz
Exactly one hundred years ago, four Bugatti T32 cars started at the Grand Prix of Tours. The Bugatti Type 32 was revolutionary. It had an "underslung" chassis, a transaxle transmission and an extremely aerodynamic body design. Its appearance was like something from another planet. Bugatti did not succeed in winning the race, but at least achieved 3rd place. After this one race, the revolutionary Bugatti T32 cars disappeared from the scene. Just one year later, Bugatti returned to a conventional concept with the Type 35. This Type 35 was to become the most successful Bugatti ever.
Why did Bugatti make this abrupt paradigm shift after the Type 32? What happened to the Bugatti 32 cars after the race? Which competitors participated in the race and how did the race go? What technical secrets were hidden under the fully disguised body of the Bugatti T32?
These are all questions that Gerhard Schütz and Jean-Philippe Müller pursued in the course of their intensive research.
In addition to reports on the technology, the race, and the competitors, the photographic documentation of the restoration of the only surviving Bugatti T32 (4057) in the workshop of the Automobile Museum in Mulhouse is an important part of the book, which will be published in September of 2023.
On 172 pages; A 4 landscape, hardcover
With 215 contemporary and also current photographs of the only car in existence.
Language: German
Publisher: New Print Edition
Info and orders: jpm@jpmc.ch
Selling price: EUR/CHF 78.- plus shipping costs