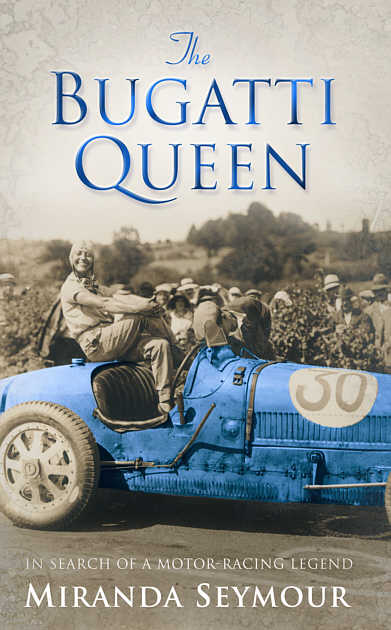 The Bugatti Queen
in search of a motor racing legend
Miranda Seymour
The incredible life of Hélène Delangle, well known under the assumed name Hellé Nice. Bugatti racing pilot, she won a lot of races and broke many speed records. A "rich" private life, beginning her carreer as nude dancer, Hellé Nice was a free girl, even if the end of her life was difficult. Several unknown pictures add to the interest of this very nice book.
A racer of thrilling audacity, Hellé Nice caught the attention of Ettore Bugatti and embarked on an unprecedented career. She competed in numerous Grand Prix, became the only woman to drive on the treacherous American speedbowls and set new land-speed records.
Recreating her rollercoaster career from many previously unpublished sources, Miranda Seymour reveals the story of an unforgettable life
Your copy can be ordered for Euro 30, at: WH Smith
248 Rue de Rivoli
75001, Paris
France
Phone: +33 1 44 77 88 99
Reference: Retromobile / Seymour
---
Vive La Marque !!
---
Back to the Bugatti Page