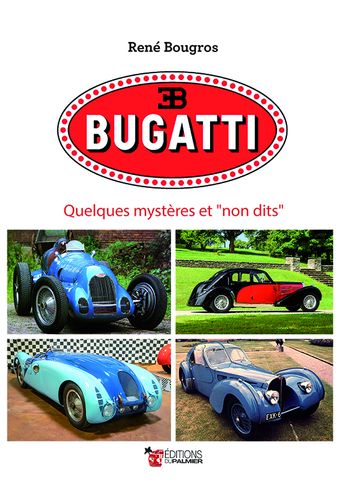 Bugatti - Quelques mysteres et "non dits"
By Rene Bougros
Mon interet pour Bugatti est ne tres tot, de facon irraisonnee, et c'est plus tard que j'ai fait le choix de m'y tenir, accumulant les bouquins, les miniatures, puis les deplacements sur les evenements consacres a "La Marque" qui me firent rencontrer Maurice Sauzay, Hugh Conway, ou encore l'un de ces "fous" d'anglais qui osaient, dans les annees 70, risquer leur "Bug" dans des competitions francaises.
Mysteries and things not to talk about...
No more info, could be a bit like my "Bugatti Legends" from quite a few years ago..
I will order it, and see what it will be about.
To appear 22-3-2022
Language: French
Publisher: Editions du Palmier
21 x 15 cm, softcover, 98 pages
Price: EUR 20
For more info editions-palmier.com