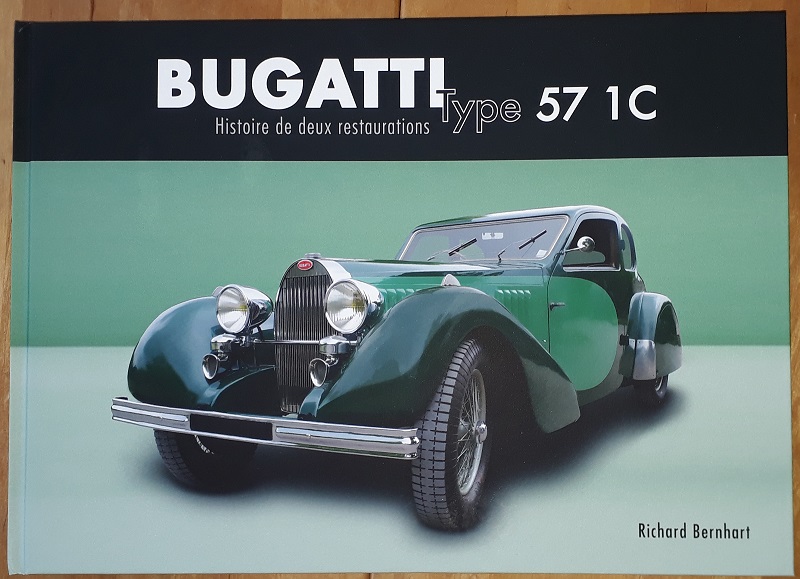 Bugatti Type 57 1C
Histoire de deux restaurations
The Story of two restorations
By Richard Bernhart
Interesting book about the restauration of a Bugatti Type 57 Ventoux, in fact the first Bugatti type 57C. And, as the title says, the story of two restaurations, one in 1975, the other one much more recently.
There is of course some history of the Type 57 in general, and of this car more specific.
Especially of the 2nd restauration, there is a large selection of photographs, showing all aspects of the engine, the chassis and the car.
In all, an interesting book to add to your collection of Bugatti literature. And, there are so many photographs that the fact that the text is in French hardly matters - though there is an English translation now.
Language: Francais / English (Separate translation)
Publisher: Editions Richard Bernhart
40 x 31,3 cm, hardcover, 130 pages
Price: EUR 30.00 / 35.00 including the English translation
More info and ordering: Richard.Bernhart@orange.fr
In 2012, Richard Bernhart wrote a book in the same format, which however is now sold-out: "Bugatti type 35A: histoire d'une restauration".