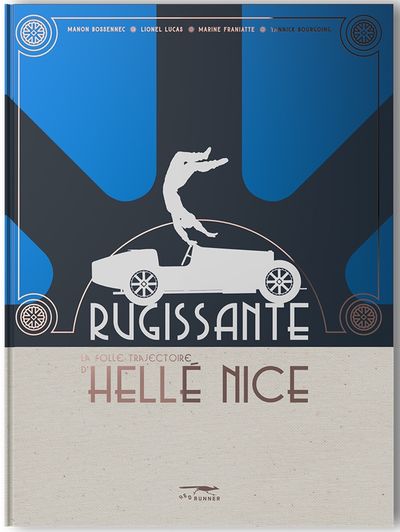 Rugissante
La folle trajectoire d'Hellé Nice - Le roman illustré d'une pilote d'exception !
By Manon Bossenec, Lionel Lucas, Marine Franiatte, Yannick Bourgoing
Very interesting book-project about Hellé Nice, pre-war very famous, and after the war largely forgotten.
An illustrated novel, as the authors call it.
It includes unpublished images, coming from a forgotten suitcase, which will bring you back a century. To the time when this dancer, alpine skier, alpine climber and race driver was a true "pop star", and mixed with the most famous names of that era: The Bugatti family, Philippe de Rothschild, René Carrère, Maurice Chevalier....
We're convinced that this book, and the media coverage around it, will really help to bring back this remarkable woman from oblivion.