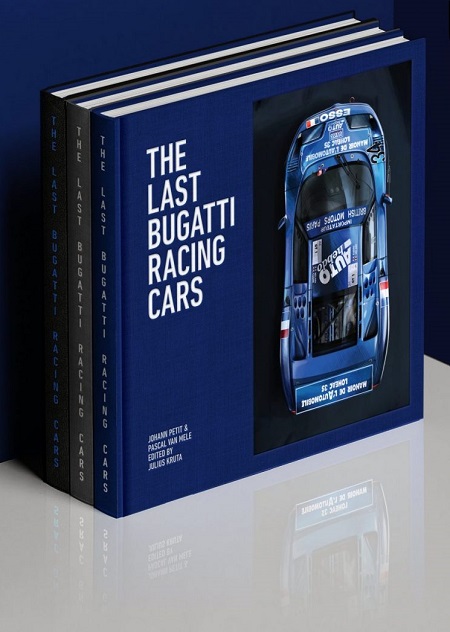 THE LAST BUGATTI RACING CARS
THE ULTIMATE BUGATTI EB110 BOOK
by Johann Petit & Pascal van Mele
Edited by Julius Kruta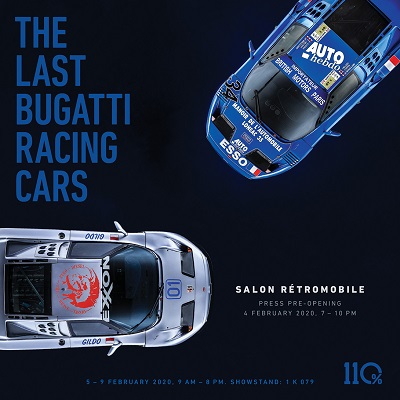 Presentation at Retromobile 2020! Stand 1 K 079
Until now, a book on the comprehensive history of the EB110 has not been available. At last, the wait is over.

Supercar, record-holder, icon. The Bugatti EB110 goes by many names, yet a book that lives up to the significance of the 1990s Bugatti has never been published. At last, the wait is over: no fewer than three renowned Bugatti experts have dedicated the past seven years to researching the coupé, to give a detailed historical account.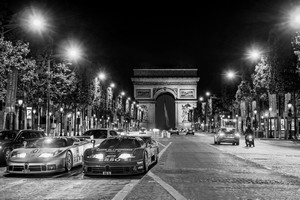 'The Last Bugatti Racing Cars' is a record of gigantic proportions, featuring many previously unreleased photographs and intriguing facts. It incorporates personal testimonies from protagonists and experts involved in the EB110's heyday, including eyewitness accounts from racing driver Derek Hill, test driver Loris Bicocchi and race engineer Dieter Gass.
The book features previously unreleased documents as well as new findings about the whole Bugatti Automobili S.p.A. saga.
The book offers more than 300 pages of meticulously researched data, over 350 photographs from the factory's archives, plus a wealth of historic documentation, thanks to the authors' unprecedented access to historic images, technical drawings, data sheets and racing reports. Thanks to this research, it has for the first time been possible to describe the design and development of Bugatti's last two factory racing cars – hence the book, written in English, focuses on these two EB110 vehicles, the final, official Bugatti racing cars, a story within the story of the celebrated EB110.
To date, the history of the Bugatti EB110 racing cars has never been fully explained, despite the fact that the EB110 represented a technological revolution at the beginning of the 1990s – a car developed with the purest passion and expertise. The two EB110 racing cars helped to catapult Bugatti back to the pinnacle of automotive development while enabling the marque to again compete in motorsport.
A total of 110 copies of this extraordinary book dedicated to Bugatti enthusiasts and collectors, and produced to a very high standard, are available as the IMSA Edition with a silver cover, alongside 110 copies of the Le Mans Edition, featuring a blue cover, both priced at 459 euros (excluding shipping). Meanwhile, there are 35 Publishers' Edition copies with a leather cover – and signed by crucial protagonists of the Campogalliano saga – priced at 1,100 euros (excluding shipping).
---
Vive La Marque !!
---
Back to the Bugatti Page