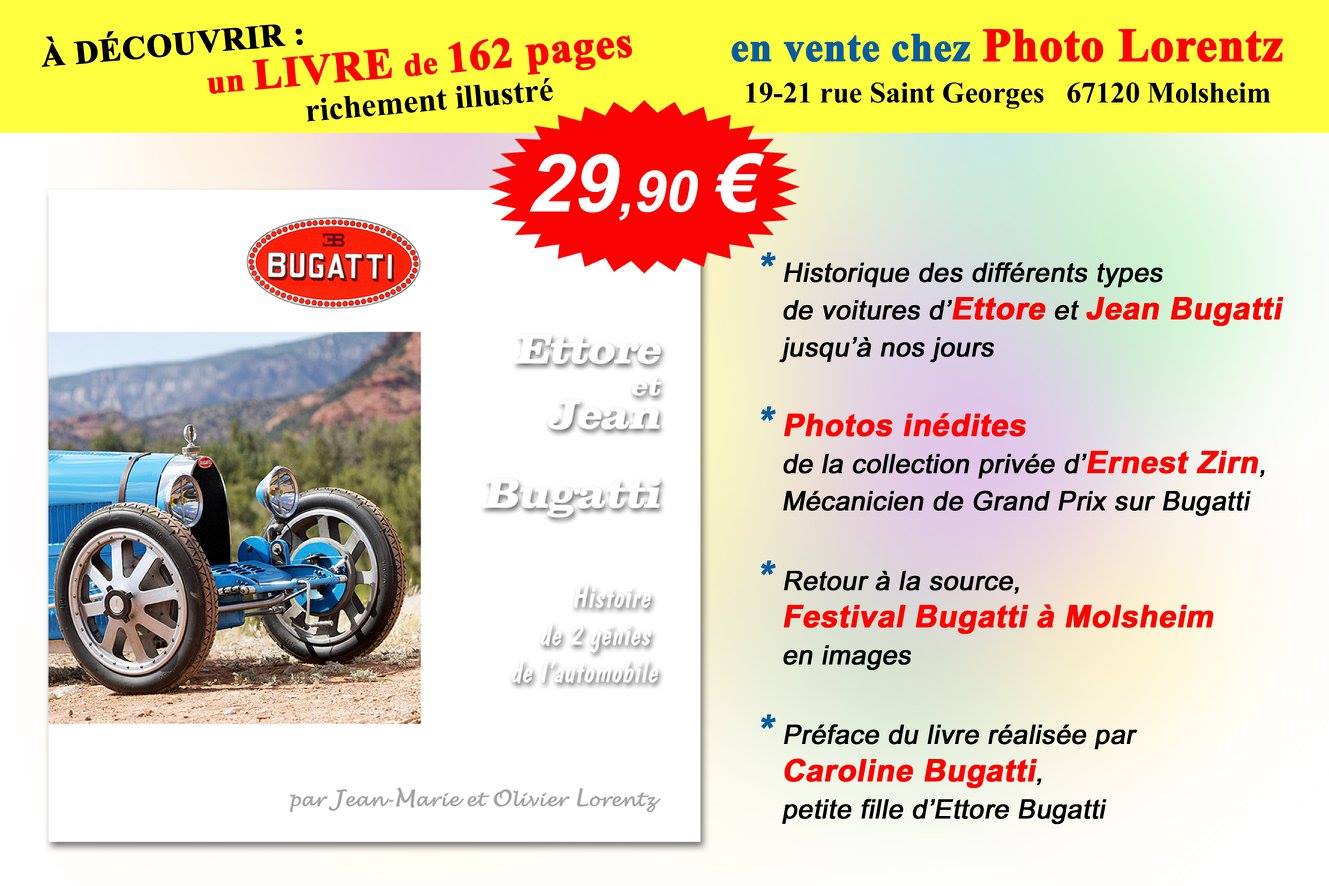 Ettore et Jean Bugatti
Histoire de 2 génies de l'automobile
Jean-Marie et Olivier Lorentz
A Bugatti book by local (Molsheim) Enthousiasts! Looking forward to reading it!
For now, only available in their shop "Photo Lorentz", 19-21 rue Saint Georges, Molsheim.
Review
The book is a mixture of a small types description of all Bugattis, (artistic) photographs taken recently, many at the Molsheim Festivals of recent years, old photographs both known and unknown, and photographs of Ernest Zirn, mechanic with Bugatti. These photographs are also in part unknown yet, but these lack descriptions.
In the end, a nice little book, with few news for the Bugatti Enthusiast, except for some of the old photographs.
Info provided by Pierre Veuille
---
Vive La Marque !!
---
Back to the Bugatti Page