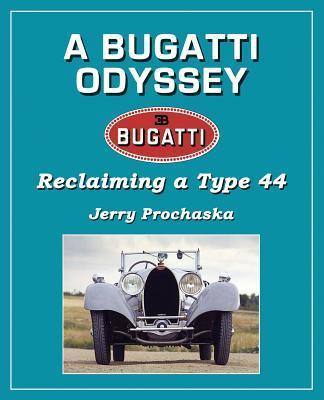 A Bugatti Odyssey
Reclaiming a Type 44
Jerry Prochaska
Paperback, 190mm wide by 235mm tall. 313 pages, B&W, limited photo's and drawings, 2014
ISBN: 9781497406049
Price: $19.95
Automobile enthusiasts are a very dedicated and committed group, and Bugatti enthusiasts are probably the most dedicated of all. In this case our author carries it to a whole new level. He bought a very sad example of a Type 44 from Jean De Dobbeleer of Brussels, and for the next half century dragged it all over the U.S. The story he tells is worthy of "Ripley's Believe it or Not." He had been warned by others of the potential obstacles that lay ahead, but was so mesmerized by the marque that he plunged ahead into a world of frustration. He takes you on a long ride to meet the interesting people he met along the way, and to share in the joy and heartbreak of trying to resurrect his dream Bugatti. It's one heck of a ride!
For info and ordering: various book-shops on the Internet
Comment by J.J. Horst: Another fine and personal example of the one-car books, all about a long voyage to get one Bugatti back together and on the road again....
---
Vive La Marque !!
---
Back to the Bugatti Page