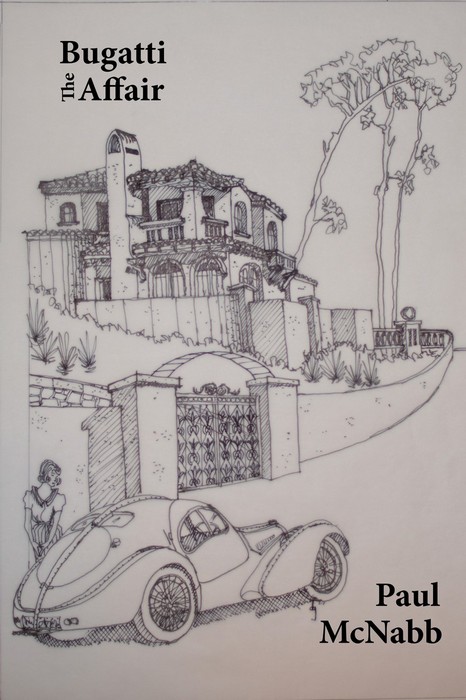 The Bugatti Affair
Paul McNabb
Available now in eBook and trade paperback
Just when Detective Michael McAllister thinks his career might be over after being seriously wounded in a gun battle, he's offered the most challenging case of his career. Using a single clue, he must find a nearly priceless classic automobile that has eluded experts around the world for seventy years. Although the odds seem stacked against him, the bonus for finding a needle in a haystack proves irresistible.
Along the way he is joined by a most unlikely partner whose unique talents come in handy while searching Europe for the Holy Grail. During the investigation the detective team discovers crimes that have escaped unpunished. When McAllister gets involved the only acceptable result must be justice.
As usual, if anyone wishes to buy a signed copy please send me a private message on facebook or email and I will provide details for the purchase of a single book or the full four book series.
Review of "The Bugatti Affair"
I read the book with great interest, and, though one knows it is fiction, is still very anxious to know where the 4th Atlantic is hiding, and how it remained out of sight for so many years, even making you wish it weren't fiction.

A very good read, also for the non-Bugattiste, with lively descriptions of all characters and places.

Material for an interesting movie even, so who's standing up to produce it?

Jaap Horst

Paperback: 198 pages
Publisher: CreateSpace Independent Publishing Platform; First edition (May 6, 2015)
Language: English
Dimensions: 6 x 0.4 x 9 inches
Price: $15

Paul McNabb facebook paul.mcnabb.5
email pmcnabb1949@gmail.com

Description and ordering information
---
Vive La Marque !!
---
Back to the Bugatti Page