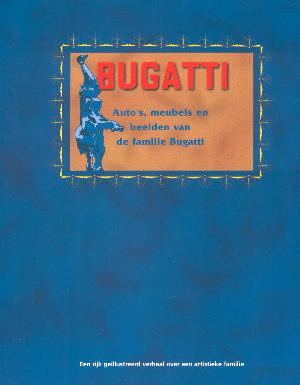 Bugatti
Auto´s, meubels en beelden van de familie Bugatti
Beurs van Berlage, Amsterdam, December 19, 1998 - March 7, 1999
Edited by Daphne Pappers, Wim Oude Weernink
14-5-2003
A very beautifully designed book, which accompanied the fabulous Bugatti Exhibition in the Amsterdam Beurs van Berlage building. This is much more than just a catalog. It is, as was the exhibition, a mainly pictorial overview over 3 generations of Bugatti, even extending into present time with the EB118
Equal attention is given to Carlo, Rembrandt, Ettore and Jean Bugatti. As in each general book, the same subjects are addressed. However, apart from the general (well known) story, a lot of details are highlighted, in both picture and text. A must for the library of any Bugatti enthusiast!
72 pages, paperback
Lots of photos, many contemporary.
Text in Dutch
ISBN : 2-90-73634-11-3
Price: 20 Euro
If you are interested, add $8 for packing and postage (outside Europe), or 5 Euro P&P for Europe.
This is payable cash by mail or by PayPal, my PayPal name is J.J.Horst@BugattiPage.com. But, PayPal Payers Pay more ($35 or 31 Euro) because of costs involved.
E-mail: J.J.Horst@BugattiPage.com.
---
Vive La Marque !!
---
Back to the Bugatti Page