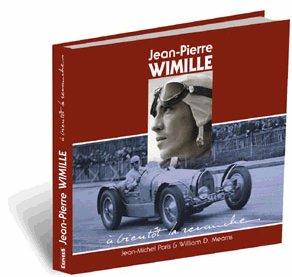 Jean Pierre Wimille
"à bientôt la revanche"
Jean-Michel Paris and William D. Mearns
21-1-2003
The first book dedicated to this special driver! In fact, already some 5 years ago I was communicating with William Mearns about an article he was writing about the South African GP of 1936. I never received the article for the Bugatti Revue, but it is now in this excellent book, which in fact was nominated for the "Prix Bellecour", for best automotive book of 2002!
Everything on the races, the teams, the victories, the rivals in this crazy period. But also on his life, his political engagement and convictions, as well as his adventure in the world of automobile construction.
So, itīs not just Bugatti here!
Having had the full assistance of Wimille's widow, it's not only full of interesting facts about the man himself, but has some stunning photos - many of them previously unpublished.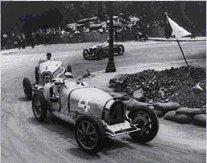 Format : 27x27 cm - 304 pages
Over 300 photos
Text in English and in French
Editions DRIVERS
Collection "Dans la Course"
ISBN : 2-9516357-5-3
Price: 58 Euro
If anyone is interested in buying a copy, I suggest contacting our publisher, Jean-Claude Amilhat, directly. His e-mail address is drivers@drivers.fr, and he has a web site at http://www.drivers.fr.
---
Vive La Marque !!
---
Back to the Bugatti Page