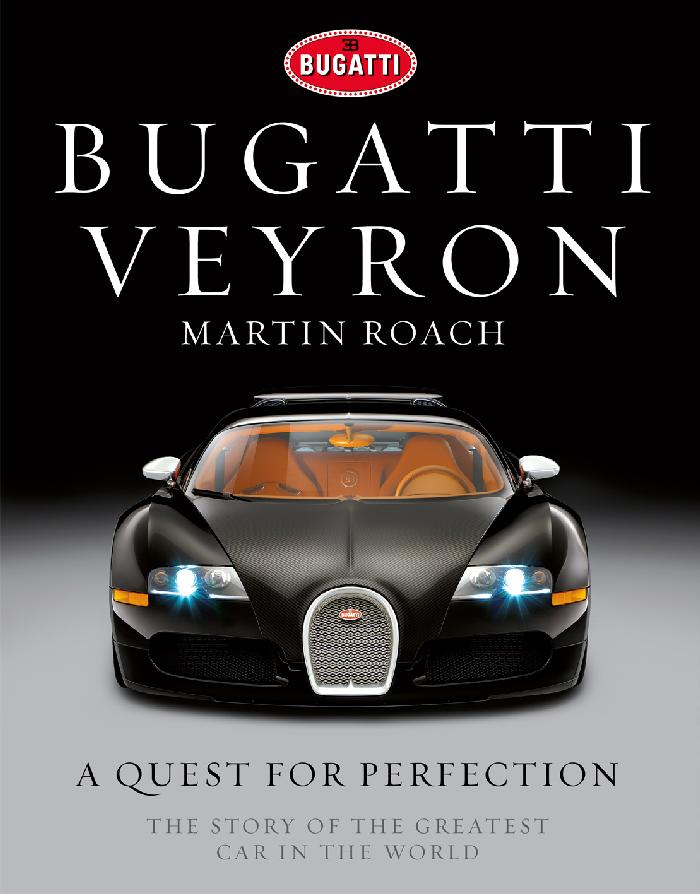 BUGATTI VEYRON
A QUEST FOR PERFECTION
The story of the greatest car in the world
Author: Martin Roach
In 2005, Bugatti launched a car that single-handedly redefined the notion of a 'supercar.' It was called the Veyron and its statistics were mind-boggling: 0-60mph in 2.5 seconds; a top speed of 253 mph; tyres that cost £18,000 a set and an engine with ten radiators and four turbos; a launch control system taken from F1 and even windscreen wipers that create sizeable downforce…all delivered complete with a high-end stereo system, luxurious leather seats and air-conditioning. It was a feat of engineering grandiosity that, in automotive terms, rivalled the achievements of the great nineteenth-century industrialists.
In A Quest for Perfection, number one bestselling author Martin Roach sets out to track down the mythical beast that is a Bugatti Veyron – and ultimately attempts to drive one. He travels across Europe to trace the genesis of this remarkable machine by interviewing famous engineers, super-rich owners and automotive presidents, as well as a host of other expert eye-witnesses to this unique car's many achievements. Part history, part personal obsession, part travelogue, part humorous quest: in pondering this mechanical whirlwind, Roach has written a page-turning study of a modern masterpiece.
PRAISE FOR THE BUGATTI VEYRON
'This car cannot be judged in the same way that we judge other cars…technically it is a car. And yet it isn't. Other cars are small guesthouses on the front at Brighton and the Bugatti is the Burj Al Arab. It makes even the Enzo and the Porsche Carrera GT feel slow and pointless. It is a triumph for Volkswagen over absolutely every other car maker in the world.' THE TIMES
'This is the equivalent of Concorde. There is nothing like it.' JAY LENO
MARTIN ROACH is a number one bestselling author with an extensive interest in motorsport and a long-standing passion for supercar history. He worked with David Coulthard on his critically acclaimed autobiography, It Is What It Is. In the course of his writing work he has witnessed the behind-the-scenes circus of the F1 paddock and motorsport's secretive team factories up close, as well as enjoying first-hand experience of two McLaren F1s, a Ferrari F40, a Dino and a chocolate-brown Hillman Hunter.
Published in hardback by Preface, available from October 13
Price: £20
Written with the full support of Bugatti.
Watch this Youtube clip that explains a little more about this project: http://www.youtube.com/watch?v=HppLy-DLV6E
Available from / more info at:
www.amazon.co.uk
www.bestsellingghostwriter.com
23-9-2011
Vive La Marque !!
---
Back to the Bugatti Page