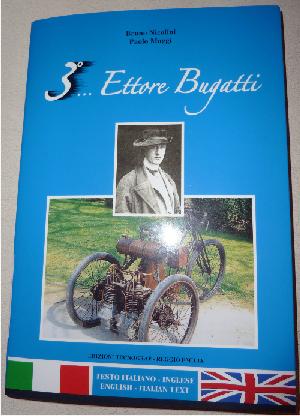 3o... Ettore Bugatti
Bruno Nicolini, Paolo Maggi
This book treats solely the search for info on the first races that Ettore Bugatti competed in, on his modified Prinetti-Stucchi twin-engined tricycle, and especially the race in Reggio Emilia.
Many pictures of the restored tricycle as it is now, and historic documents, on the P&S and other competing vehicles.
142 pages, Italian and English
The book comes together with a poster, showing the P&S
20 euro
Tecnograf,
Orders to: Umberto Bartoli, emails to umberto.bartoli@tecnograf.biz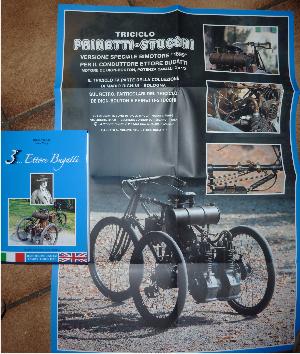 24-1-2010
Vive La Marque !!
---
Back to the Bugatti Page