Barrie Price books special offer
27-12-2002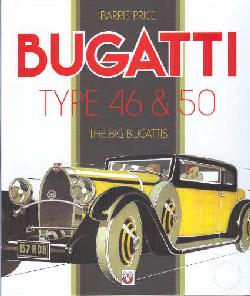 I have many copies of the following books:
BUGATTI Type 40 by Barrie Price & Jean-Louis Arbey.
ISBN 1-901295-52-4
BUGATTI Type 46 & 50, the Big Bugattis, by Barrie Price.
ISBN 1-901295-69-9
I will sell the Type 40 book for GBP19.90 and the BIG BUGATTI book for GBP14.90. Postage extra.
The books were published at GBP37.50 and GBP29.99.
All my examples are MINT / MINT.
Please enclose the code JH in your order!
Terry Wills
E-mail: twills@breathemail.net
---
Vive La Marque !!
---
Back to the Bugatti Page