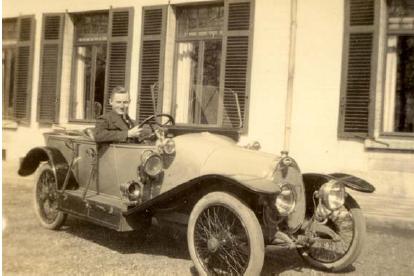 Bugatti Register The Netherlands- Belgium Vol 2
Kees Jansen and others
In the coming months we hope to produce Vol 2 of the Bugatti Register The Netherlands- Belgium 2008
The book will be of equal size as Vol I, and will contain a number of articles such as about Bugattis owned by the Belgian Royal family (with the help of the curator of the archives of the Royal Palace, Prof Gustaaf Janssens, and of the automotive journalist and ex- racer Paul Frere), Bugattis in Belgian races and so on.
I addition it will contain information about 250 additional cars (on top of the ones in Vol 1) and many corrections about cars in Vol 1. So it will be supplemental, not a replacement of Vol 1. It will contain about 300 pages, just as Vol 1. Each car will be represented with a separate page with many factory data, provenance and so on. We have been able to obtain the De Dobbeleer administration which has proved extremely useful.
As an example see this example page about the Brescia 23 729.
All owners of Vol 1 wil have the opportunity to buy Vol 2 with matching numbers at a special price. The numbers printed will be limited, so it is envisaged they all will sell out. Then in a couple of years we plan to publish Vol 3 with another 250 Bugattis. The offer will not be valid for the owners of the ten stolen copies- most of which have been sold at e-bay.. They will only be able to obtain a copy with matching numbers if they reimburse the costs of Vol 1.
---
Vive La Marque !!
---
Back to the Bugatti Page