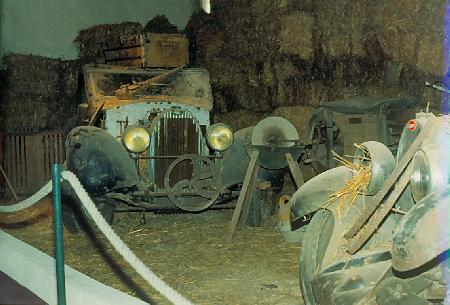 COLLECTION DOVAZ
THE FATE OF THE SLEEPING BEAUTIES
Ard op de Weegh, Kay Hottendorff, Arnoud op de Weegh
Dutch edition first, English (and probably French) editions later.
The complete book contains approximately 250 pages and 275 photos, dating from the 1930s through 2008.
The book answers all the questions regarding the famous "Sleeping Beauties" collection, the collector Michel Dovaz and his 58 extraordinary classic cars.
Contents:

FOREWORD BY MICHEL DOVAZ
PART I:

THE HISTORY OF THE SLEEPING BEAUTIES
THREE MEN IN SEARCH OF THE TRUTH
WHAT IS DECENCY?
THE COLLECTOR, WHO WAS NO COLLECTOR AT ALL
ALMOST 20 YEARS OF PEACE
THE FORCED REMOVAL - THE SECRET CASTLE
THIERRY GIOVANNONI - THE MUSEUM IN SARLAT
CHATEAU DE XXXXXX - BERTRAND DE XXXXXX.
THE AUCTION IN LYON IN 1993
MICHEL DOVAZ IN 2007

PART II: THE AUTOMOBILES OF MICHEL DOVAZ

VIVE LA MARQUE – NINE BUGATTI AT ONE BLOW
THE FORMER ONES – THIRTEEN MORE DOVAZ BUGATTI
APRES LES BUGATTI…" – NINE LANCIA
BELLA MACHINA – EIGHT HOTBLOODED ITALIANS
STILL ASLEEP – TEN BEAUTIES AT CHATEAU DE XXXXXX
"PAS IMPORTANT" – CHILDREN OF MASS PRODUCTION
SELECTED – CLASS INSTEAD OF MASS
MYSTERIOUS – WANNABE BEAUTIES

PART III:

Acknowledgements and appendices
Dutch edition: Uitgeverij de Alk.
Please send any enquiries or subscriptions to the author: ard@opdeweegh.net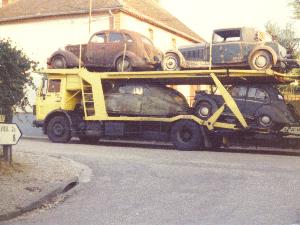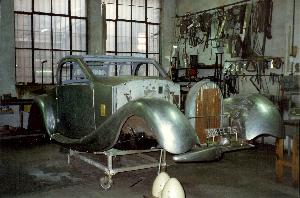 ---
Vive La Marque !!
---
Back to the Bugatti Page