Bugatti Airplane miniatures for Sale!
3-11-1997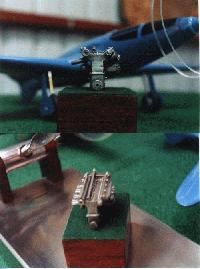 Dennis Hamaker sells these 1/18 scale models.

They are limited production models with a stainless steel base stand, engine turned. He is only making 100 of these of this size. the price is 750.oo U.S. dollars plus shipping & handling.
He also has a 1/28 scale that he is getting ready to produce that will be in the 100 to 200 dollar range with landing gear and detailed cockpit.

Photographs by Dennis Hamaker. Click on a picture for an enlargement.

Contact Dennis Hamaker for more info: E-mail: bugattiair@earthlink.net
---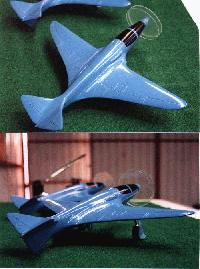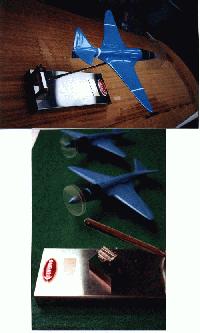 ---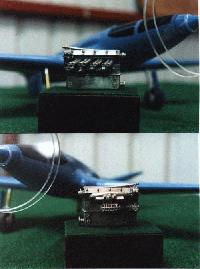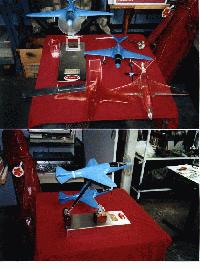 ---
Vive La Marque !!
---
Back to my the Bugatti Page, or to the Bugatti Web