Bugatti news, 2019 Plus events
Bugatti news: 2018 , 2017 , 2016 , 2015 , 2014 , 2013 , 2012 , 2011 , 2010 , 2009 , 2008 , 2007 , 2006 , 2005 , 2004 , 2003 , 2002 , 2001 , 2000 , 1999 , 1998 , 1997 , 1996, 1995
---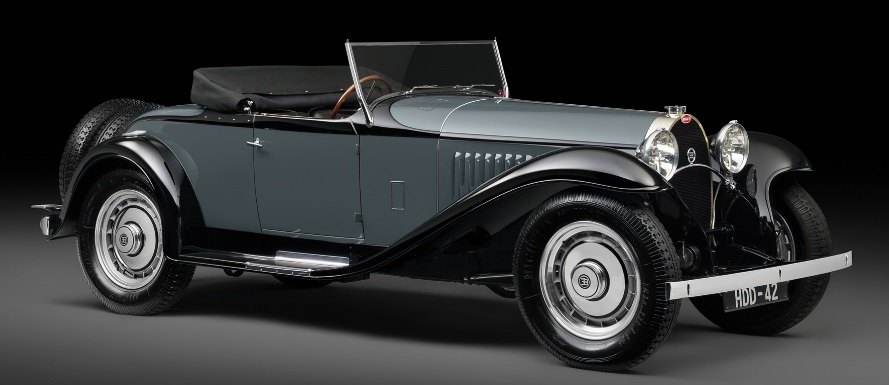 May 25, 2019 RM Sotheby's Villa Erba Auction Villa Erba, Italy
1931 Bugatti Type 50 Roadster, Chassis No. 50123, Engine No. 18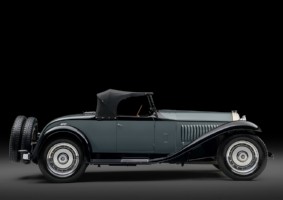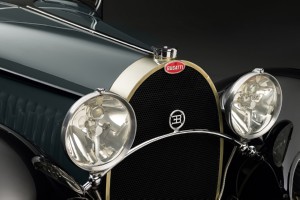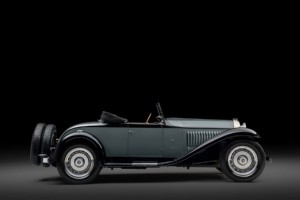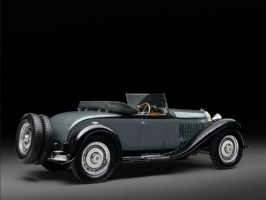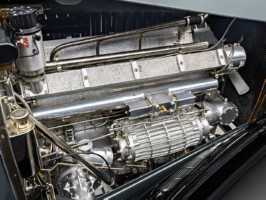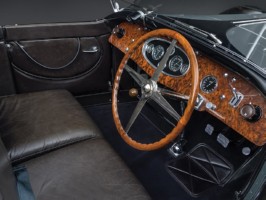 ---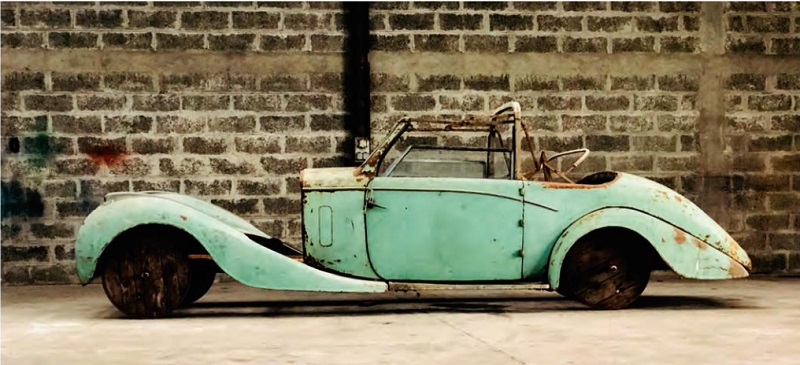 May 26, 2019 Hôtel des Ventes de la Seine Auction Paris, France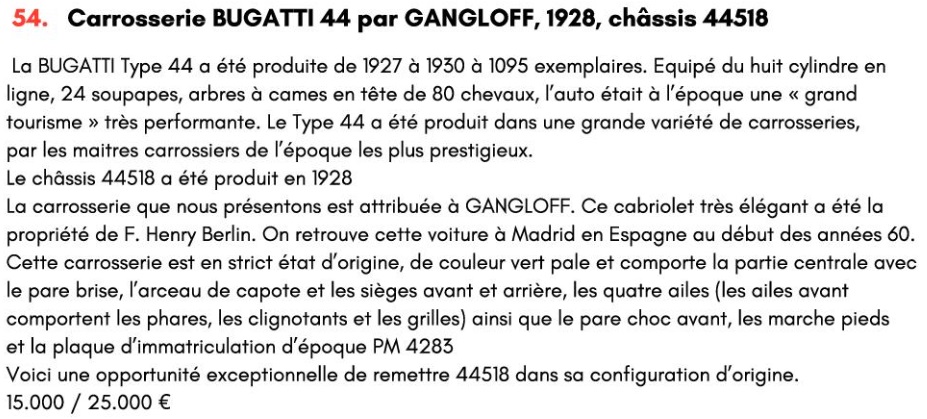 Apparently, according to BugattiRegister, the chassis 44518 to which this body belongs, is currently for sale in Spain.
---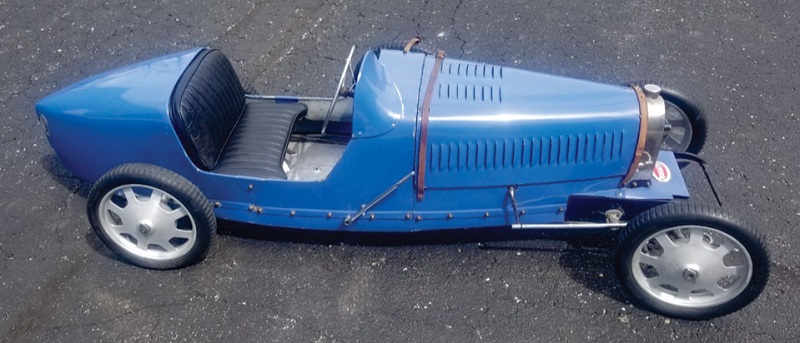 May 29 - June 1, 2019 RM | Auctions - Auburn Spring Auburn, USA
Bugatti 'Baby', c. 1929, Chassis no. 355A
Estimate $18,000 - $25,000, Offered without reserve
The first Bugatti of this type was manufactured for Ettore Bugatti's second son Roland. It was designed to look like a miniature version of the Bugatti Type 35 Grand Prix race car. Following exhibition at the Milan Salon, so much interest was shown in the diminutive Bugatti that the the decision was made to put the model into production as the "Baby".
Aimed at children between the ages of 6 and 8 years old, the car was driven by a rear-mounted 12-volt battery-powered electric motor giving it a maximum speed of 15-18 kph. A reverse gear was operated via a switch to reverse the polarity of the motor.
This example, numbered 355A, is believed to be an original Molsheim-built Baby. Currently unrestored, it is presented in traditional Bugatti blue with silver-painted brightwork. The wheels and spare are fitted with Dunlop 'juvenile' pneumatic tires and the car is powered by Paris-Rhone 12-volt electric motor.
---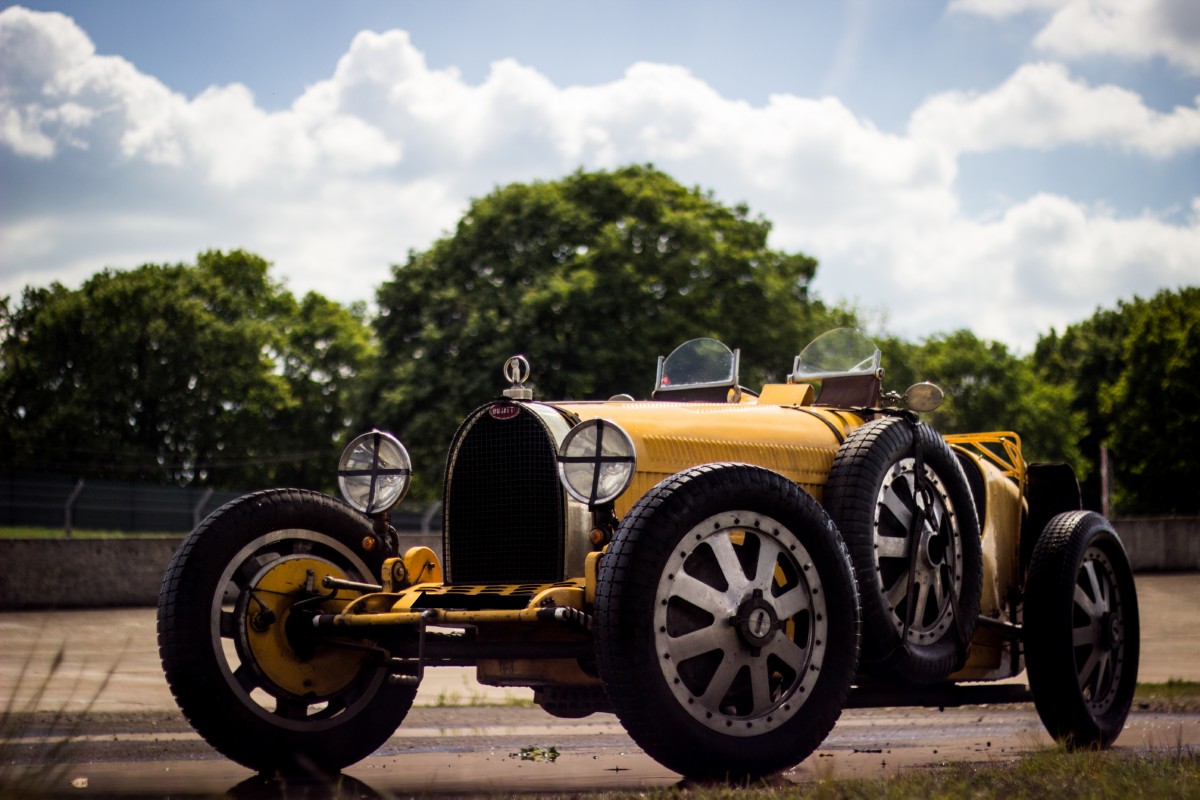 June 15, 2019 Osenat Auction: Automobiles de Collection Paris, France
1929 Bugatti T35B, chassis n° BC25, Estimate: 400 000 - 600 000 €
1937 Bugatti T57 Carrosserie Graber, Châssis n° 57443, Estimate: 350 000 - 450 000 €
1929 Bugatti T35B, chassis n° BC25
Same owner since 2005
Has driven all over the world
Important invoice file
British title
Registerable in France with the FFVE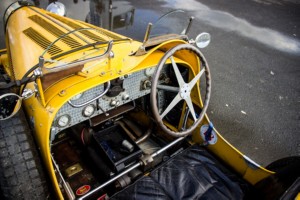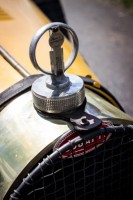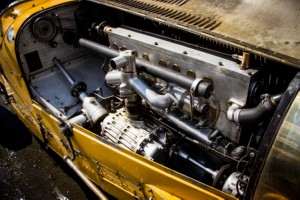 All dressed in yellow, in reference to the Belgian colors and especially the one driven by Elizabeth Juneck at the 1928 Targa Florio, this Bugatti Type 35B is probably one of the only of its kind to have been driven all around the world. According to the English historian, David Sewell, a reference in the field of Grand Prix Bugatti, this car was rebuilt from 1976 onwards around a number of original parts acquired from Mr Geoffrey St. John by Mr Adrian Mounsdon. David Sewell's report then refers to front shock absorbers, steering parts, oil breather and other internal parts, camshafts, connecting rods, engine crankcase. M . Mounsdon ordered a chassis from Alan Wragg, the 15th one made out of 42, from 1972 to 1986. This chassis is then known in Alan Wragg's archives as 015SR. (Mr. Mounsdon had already rebuilt a Bugatti Type 37 and was also working on an Alfa Romeo 6C 1750 with compressor) The chassis was assembled with a body made by the renowned Peel Works Ltd., more precisely by Alexander Goldie and Fredrick Faulkner in Kingston-upon-Thames.
The car was then one of the first to be registered in the B.O.C. (Bugatti Owners Club) under number BC25 in the 1980s. It also been registered with the V.S.C.C. (Vintage Sports-Car Club), with at least three original major elements.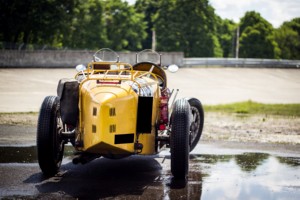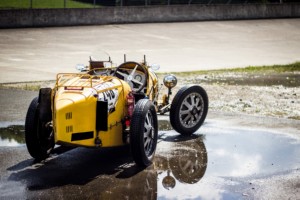 During David Sewell's inspection of the car with the current owner, it was found that: The chassis is struck 6710, inside the engine bay, along the front exhaust manifold. This number corresponds to the year and month of its realization in reverse.
The 8-cylinder engine 2,262cm3 was assembled by Mr. Mounsdon. The lower engine is number 1025TG on the engine mount.
The front axle does not have a number but it is a genuine period Bugatti Type 35 part acquired from Duncan Pittaway in
The rear axle housing is number 123, it is an original Bugatti Type 44 housing modified and adapted by Mr. Mounsdon when assembling the car. It is mounted with ratios of 14x54.
The gearbox casing is struck 272 and is an original Bugatti Type 37 part acquired by Ivan Dutton (one of Bugatti's leading specialists in maintenance and restoration since the 1980s) at Retromobile 2006 and installed on the car at the request of the current owner. A note from Ivan Dutton tells us that this part was used on a Bugatti which gearbox was replaced in the pre-war period by a standard exchange part. The car was lost but the box was kept in the family of the car owner until 2006.
The body is very well made, the punctured covers, folds, curves and dimensions are in conformity.
The magneto is a period Bosch, numbered GE8BRS197.
The compressor is struck with number 278.Some mechanical parts and in particular the breech are struck with the number 178. The latter also has the number 15263748 on its upper side.
The carburetor is a period Zenith type 48UY numbered 1824.
A modern Kubota alternator was installed.
In the 1990s, BC25 was sold to Robert Thredder who sold it to Dr Richard Hollings Raynes living in London in 2002, through an auction. Specialist Ivan Dutton was servicing the car when he was the intermediary between Dr. Raynes and the current owner in 2005. So it was 14 years ago that Mr. M took possession of the car. He then participated in many rallies and races around the world, most of the time by road. This is why some reversible adjustments were made on the car: a luggage rack was installed as well as an empty pocket and storage spaces for tools were adapted.
BC25 took part in international Bugatti gatherings in Italy, France, New Zealand, Slovakia and in the United States. The car also ran at the Williams Race in Donnington, driven by Rim Dutton. It was also hired at Oulton Park, twice at the Mondello Circuit near Dublin, as well as at Ruapuna in New Zealand, and twice in Angoulême. We keep the rankings of the 2006 edition during which Mr. M finished 5th out of 11, turning in 1.10.33 minutes per lap. BC25 has also participated in many V.S.C.C. hill climbs in Prescot or Loton Park. Nearly 25,000 miles after its acquisition by Mr. M, the Bugatti was back at Dutton for a complete overhaul and disassembly of all mechanical components and replacement of defective parts. Thus, the engine was removed and checked. One of the cylinder blocks was replaced. The clutch and bearings were replaced, the gearbox was opened for inspection, the rear axle was dismantled and its bearings replaced, the tank was rebuilt, the rods were dismantled, checked and reassembled with suitable screws. All for £30,000. The radiator was also rebuilt by Star Engineering, for £5,100.
Since then, BC25 has only covered about 2,000 miles while participating in the 2019 Vintage Revival in Monthléry, before seeing its water pump revised at the brand's specialist in France, F. Novo. The car will be sold with David Sewell's report, the 2006 FIA approval form (expired), photos of his travels in Italy, France or New Zealand, but above all with a substantial file, counting precisely £84,094 of invoices issued since its purchase by its current owner.
It is therefore a Bugatti Type 35B similar in many ways to Pierre Feidt's BC41 that was sold by Osenat in 2018. The recent parts used in its composition were chosen from the best suppliers in Great Britain. This is a unique and very careful project, having proven its effectiveness on some of the most beautiful circuits in the world and anchored in the B.O.C. since its inception.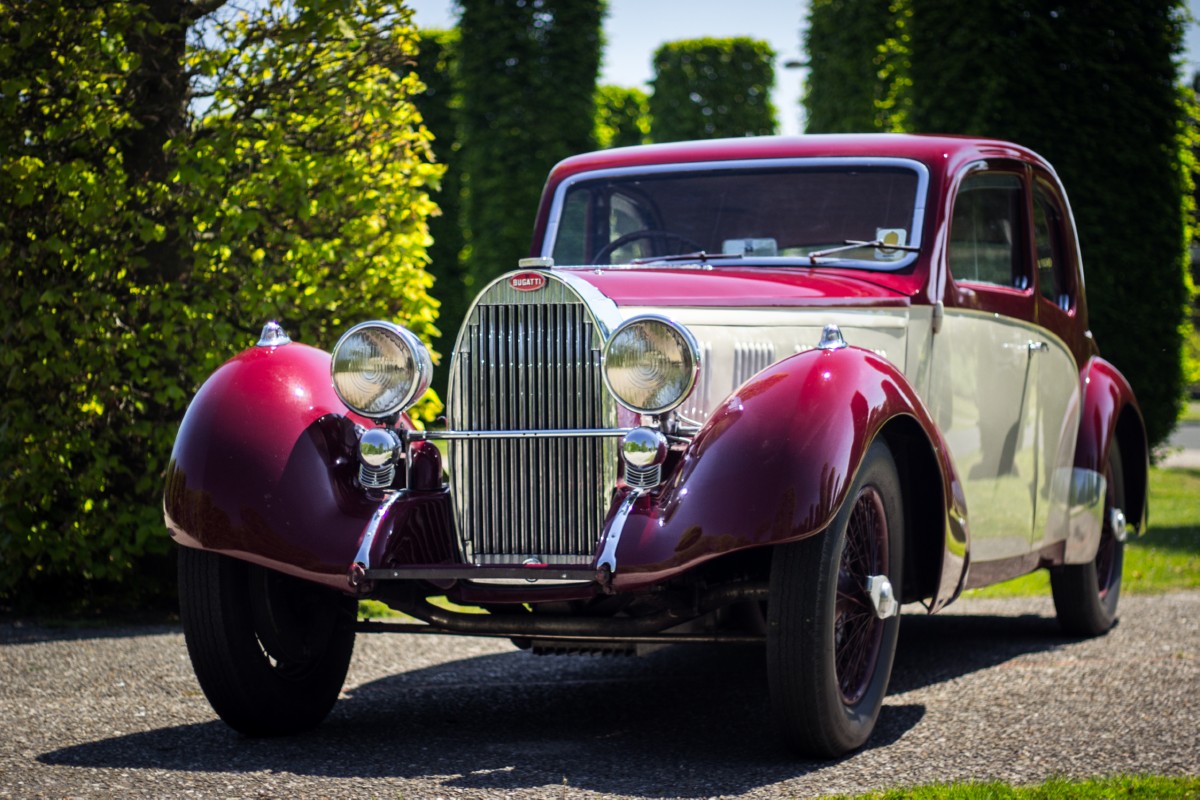 1937 Bugatti T57 Carrosserie Graber, Châssis n° 57443
The chassis # 57443 was completed at the Bugatti factory in September 1936 and sold to the Bugatti Bucar agency that operated in Berlin and Zurich. This order was placed by the Grob branch in Horgen, Canton Zurich. The chassis was driven more than 150 km to Hermann Graber's workshops on 21 September 1936.
The car on offer here is a skillful coupé with a rear cabin that features the rounded side cutout typical of the Bugatti and no steps to better highlight the water-drop wings and offer a more spacious interior.
It is a real success and it is only at the second glance that we notice the presence of a secondary door. It was at the Paris Motor Show in 1930 that this type of bodywork was first presented on the Labourdette stand (on a Bugatti chassis), a journalist told us about it: "Here is another novelty, the patented bodywork called "4 in 2" which attracted to this stand a curious crowd interested by the ingenuity of the suit.
The look of this Bugatti is no different from a classic two-door coupé, one on each side on the front foot. However, there is a second door at the back.
This design is also similar to the very beautiful Labourdette bodywork on a Lorraine Dietrich chassis. Graber was inspired by it to create this elegant and fluid bodywork. The spare wheel at the rear of the car and the profile design from the open bonnet to the rear add a sporty touch to the style. Its first owner was a Swiss architect. Then in 1960, it became the property of Dieter Marx of Basel and it was spotted there by the Dutch Bugatti dealer, Bart Loyens.
The car had apparently been stopped following an engine failure. He brought her back to Holland. She went to the Dutch Bugatti Albatros agency, owned by the van Ramhorst brothers who owned some beautiful cars like Austro Daimler and Barré and of course Bugatti.
In 1962 it belonged to Hans Sauerbrier, (who owned other Bugatti). The family kept it until 2008. It was well maintained and saw its engine rebuilt with a new block in the 1980s, a work done by Jan Keizer of Doetinchem (invoice). It was certainly at this time that it received hydraulic brakes for the latest models (from 1938). With this addition, while it retains the rubber shock absorbers in accordance with its series, it now meets all the specifications of Type 57.
After more than 40 years in the same family, the car was sold in 2008 in England. Its owner decided to repaint the car with a two-tone paint in the style of the time.
The original leather is superbly preserved. The interior details have been carefully crafted and there is still the original leather sleeve around the steering column, a particularly rare accessory. This unique "4 in 2" coupé without a pillar is light and efficient, its 57 engine not supercharged is more reliable than the 57C.
In its two-tone livery, it can claim both its vocation as a grand touring car and as a winner of elegance competitions.
---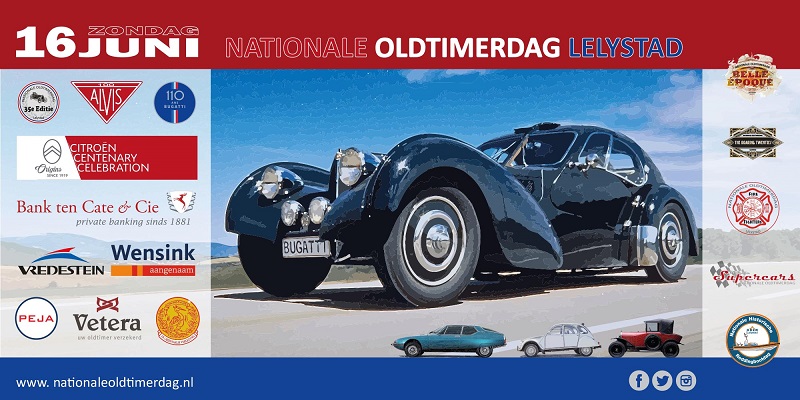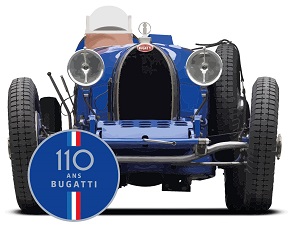 June 16, 2019 35th Nationale Oldtimerdag Lelystad, Netherlands
Including a special Bugatti exhibition because of the "110 years" of Bugatti.
Rumours are there will be around 30 Bugattis there (no garantees!)
---
June 16, 2019 Wheels for wishes Hoeven, the Netherlands

Charity classic and special car rally for Make-A-Wish Netherlands
---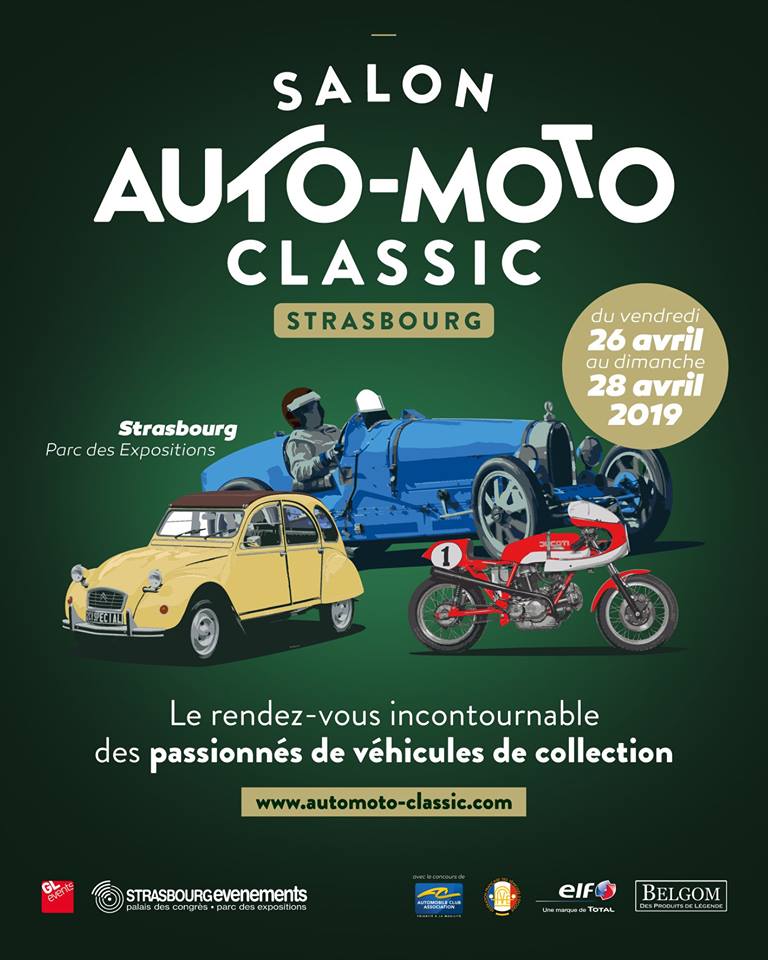 April 26 - 28, 2019 Salon Auto-moto Classic Strasbourg, France
---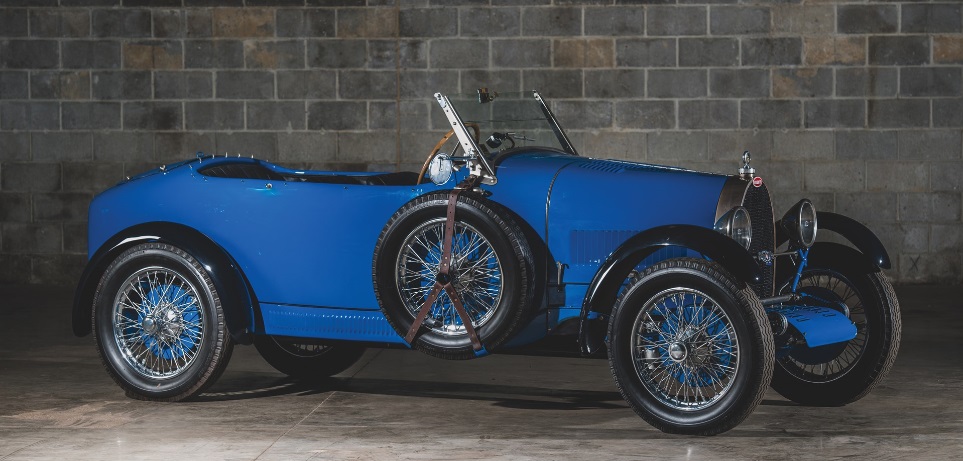 May 4 -5, 2019 RM Sotheby's The Guyton Collection Auction St. Louis, Missouri, USA
1927 Bugatti Type 40 Grand Sport
Chassis No., 40661
Engine No., 565
Gearbox No., 701
Offered without reserve
The current American Bugatti Club (ABC) Register notes that chassis no. 40661 was produced in January 1928, with engine no. 565 and a factory-made Grand Sport body. When an order was placed on 10 September of that year by Lyon agents Christy, Panguad and Monestier, this car was so-assigned, and was collected at Molsheim and driven to Lyon by Jean Tisseyre, believed to have been the first owner, on garage plates 1655 WW5.
By the early post-war era the car had made its way stateside and was owned by one Joe Dickey, who sold it to Carlton Coolidge of San Francisco. Mr. Coolidge, an avid sports car enthusiast, is a longtime member of the ABC, and this car was noted in his ownership in the Club's second Register. While owned by Mr. Coolidge the Bugatti was restored to its present appearance, in iconic French Racing Blue with body-color front axle and springs, and chrome-finished wire wheels. The body conformed, as it does today, very near the original Grand Sport design, though much of the inner woodwork is new and it is obvious significant restoration was required; in addition, some of the gauges have been updated.
The Type 40 was eventually received by Mr. Coolidge's ex-wife, Cynthia, in their divorce, and sold to the Blackhawk Collection, from which it passed to Fred Guyton in the same transaction that added the Rolls-Royce Piccadilly Roadster to the collection.
Over the years, this was a particular favorite of Mr. Guyton and his wife, Beverly, and was occasionally shown at Midwestern concours, including at the 2012 Celebration of Automobiles at the Indianapolis Motor Speedway, for which it was freshly painted and mechanically sorted by D&D Classic Automobile Restoration; receipts for this work are on file. Mrs. Guyton recalls that the opportunity to drive the Bugatti on the famous "Brickyard" was one of the great thrills of her husband's life.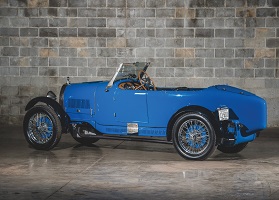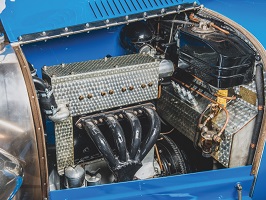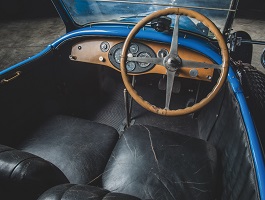 More info
Also a lot of Bugattiana in this auction, books, models, paintings.
---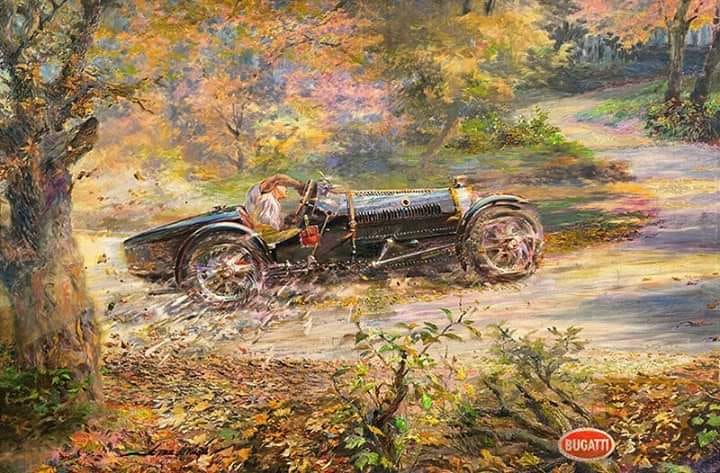 Road-equipped GP Bugatti in full action on what seems to be a hillclimb.
By Alfredo de la Maria from Uruguay.
---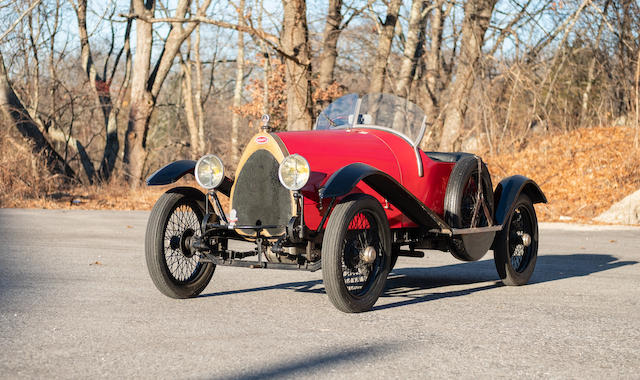 March 7, 2019 Bonhams' Amelia Island auction Fernandina Beach Golf Club , Amelia Island, Florida, USA
1923 Bugatti Type 23 Brescia Three Seater Torpedo Sports

Chassis no. BC002, Engine no. 892 (ex-2526)
Estimate: US$ 300,000 - 400,000, € 260,000 - 350,000

This well-known survivor of the original pear shape-radiatored Bugatti is charted in Bob King's excellent works "Bugattis in Australasia". It is this respected author that is responsible for the car's presence today. Dr. King acquired this original long wheel base chassis, which had been saved by Australian Gavin Campbell in 1960 and married it to a series of other components that he had amassed over the years with the help of David Roberts, many of which came from a crashed Brescia, no. 2569.

Sadly, the frames of these early Bugattis are not numbered and so it was not possible to decipher which car it had originally belonged to, but since its rebuild and in line with Bugatti Owner's Club attributions to encourage people to restore these cars it has since been designated as BC002, being the first such car to have received their acceptance (BC001 being retained by Hugh Conway for a project himself). The engine used, number 892, had previously been fitted to chassis 2526, yet was renumbered at some point as 2566 for reasons unknown, with the opportunity to enhance its road going capabilities this was bored out to the 1,496cc specifications of the final cars. The Bugatti running gear was clothed by King with the present pretty boattail coachwork which was constructed by Harry Donders in Melbourne and is a copy of a period body that notably featured in the Autocar in October 1922.

The car was completed in 1978 in time for the Australian Bugatti Rally in Canberra, in doing so it had enabled him to return another Bugatti to the road and to enjoy participation among other enthusiasts and would then be used by King for countless tours. The current custodian was a long-term friend of Bob King and a passionate enthusiast of the marque having previously owned five including the Atalante T57C 57557 purportedly Jean Bugatti's personal car and was able to negotiate this car's purchase in 1995.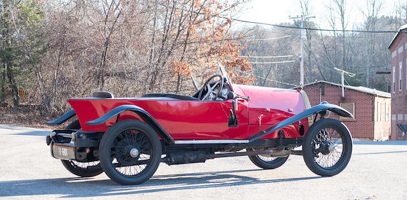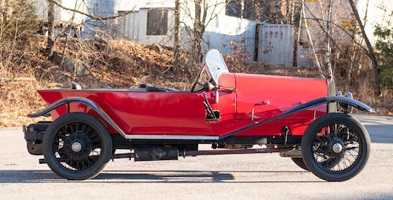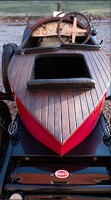 Over the course of the last 22 years, it has continued to be used on various events including the 2003 International Bugatti Meeting in Lenox, Massachusetts. Later it received a mechanical rebuild by John Schramm of Mechanical Restorations in Rockland, Maine. Most recently, at the custodian's invitation to Bob King, the Brescia was shown at the incredible gathering of 'La Marque' at Lime Rock and subsequent Bonhams-Sponsored International Bugatti Tour in Saratoga this past autumn covering several hundred miles. A minor damage to the gas tank while on tour, necessitated repair and a check over at a known Bugatti restorer.

In preparation for the auction the car was driven by a Bonhams specialist and found to have lively performance and display all of the appealing features of these lightweight and nimble sportscars, specifically including their refined transmission.

Accessing the esteemed Bugatti fraternity has a high entry point these days, and for a modest outlay in relative terms this offers the opportunity to experience all their lauded events as well, by definition, as hallowed events such as the Mille Miglia Storica.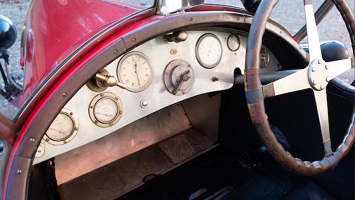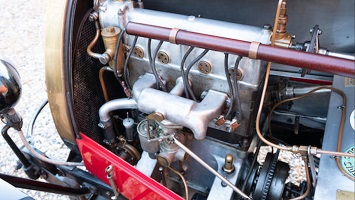 More info.
---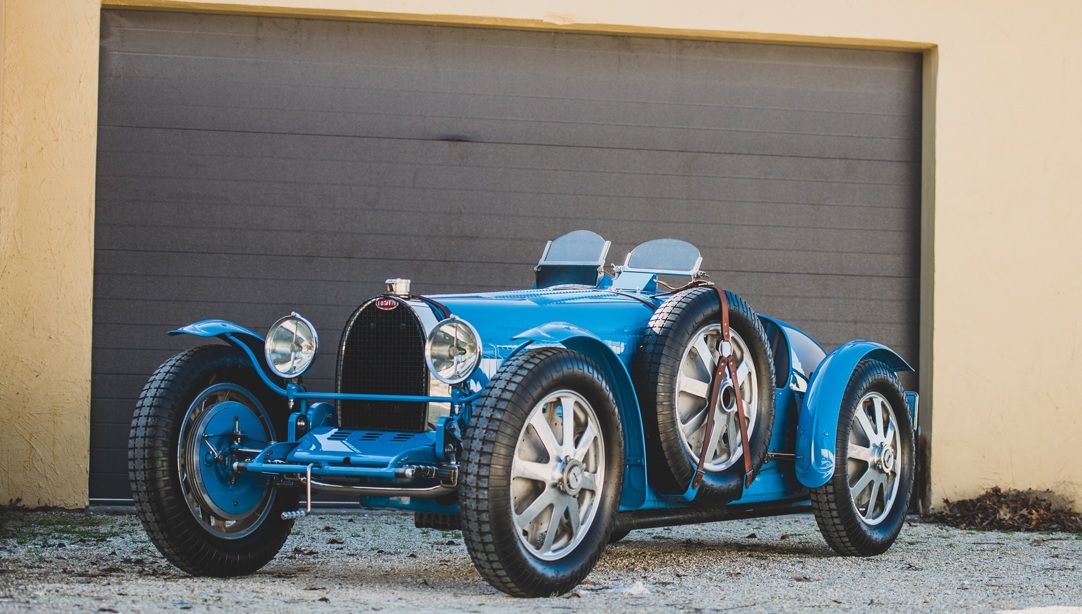 March 8 - 9, 2019 RM Sotheby's Auction: Amelia Island The Ritz-Carlton, Amelia Island, Florida, USA
1933 Bugatti Type 51 Grand Prix, Chassis No. 51153, Estimate: $1,250,000 - $1,600,000
1937 Bugatti Type 57SC Tourer by Corsica, Chassis No. 57512, Estimate: $6,000,000 - $7,500,000
2010 Bugatti Veyron 16.4 'Sang Noir', Chassis No. VF9SC2C27AM795238, Estimate: $1,350,000 - $1,600,000
1933 Bugatti Type 51 Grand Prix
Chassis No. 51153, Engine No. 20, Frame No. 256
Estimate: $1,250,000 - $1,600,000
One of four cars used by the 1933 factory team of Varzi, Dreyfus, and Williams
Former 17-year ownership by Bugatti collector extraordinaire Peter Mullin
Documented with FIVA passport and full report by Bugatti historian David Sewell
Well-known example prepared for vintage racing and event use
Striking example of Bugatti's dual-overhead cam classic
Introduced in 1931, the Bugatti Type 51 was the latest iteration of the company's time-honored two-seat race car design that originated with the Type 35. Utilizing the engine architecture Ettore Bugatti licensed from Harry Miller's successful Indianapolis race cars, the Type 51 featured a dual-overhead cam version of the supercharged straight-eight, now enlarged to 2.3 liters. Though the Type 51 struggled in competition against newer and more technologically advanced state-sponsored machines from Italy and Germany, the model was a long-term success with marque enthusiasts and vintage racers. Approximately 40 examples were ultimately built through 1934, and they are considered the apogee of Bugatti's most celebrated race car design.
Claiming important competition history and documented with a comprehensive report by independent Bugatti historian and author David Sewell, this Type 51 is a well-sorted example ideal for event use and historic racing. Chassis no. 51153 is recorded in factory records of April 1933 as the first of a batch of five Type 51s slated for build. The car was prepared for use as a Works entry for the 1933 season, amply clarified by numerous repair notes regarding engine teardowns and rear axle ratio changes. On 4 July 1933, the Type 51 was registered to Automobiles Ettore Bugatti of Molsheim and served as a factory race and test car for the following nine months. As racing entries were not generally tracked by chassis number at the time, it is difficult to unequivocally distinguish one factory car from another, but it is believed that 51153 likely participated in several important races while driven by the famed René Dreyfus.
At the Belgian Grand Prix on 9 July 1933, Bugatti entered three Type 51 examples, driven by Achille Varzi, Dreyfus, and William Grover-Williams, who finished 2nd, 3rd, and 6th, respectively. At the Dieppe Grand Prix six days later, Dreyfus placed 2nd while Williams' car retired early. As drivers often retained the same car throughout the season, it is reasonable to assume that Dreyfus drove 51153 to his 2nd-place finish at the Nice Grand Prix on 6 August and at the Coppa Acerbo in Pescara the following week. The car may also have been driven by Dreyfus at the Czechoslovakian Grand Prix on 17 September, where the Frenchman finished 4th.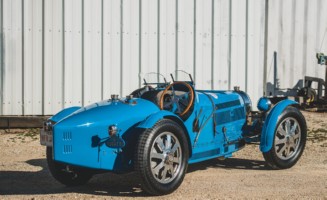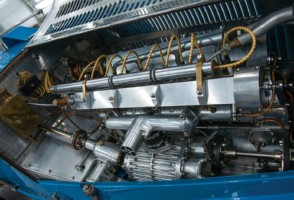 Following the 1933 season the Bugatti was mechanically overhauled by the factory, including the fitting of an extremely rare rear-axle ratio, 11 × 55, the only recorded use of such a ratio in Bugatti racing history. As conjectured by Mr. Sewell, this high-torque low-speed ratio may have been intended for the Monaco Grand Prix on 2 April 1934, where Pierre Veyron finished 9th in a Type 51.
In early April 1934, the Type 51 was mechanically renewed again by the factory in preparation for sale. On 13 April it was invoiced to Giovanni Alloatti, a resident of Turin. Alloatti entered his new Type 51 at the Targa Florio on 20 May, but unfortunately was out of the race by the second lap following an accident. The Bugatti returned to the factory for further repairs, and this may be the point at which the car's current frame, no. 256, originally for a Type 35, was installed as presently configured. In December 1936, the Type 51 was imported to England by Jack Lemon Burton. After being domiciled during the early war years, 51153 was sold in 1942 to Allan Arnold, scion of the coachbuilding concern Arnold of Manchester. Upon the war's conclusion, Arnold began modifying the Bugatti for sprints and hill climbs, replacing the coachwork with a lightweight two-piece body with cycle wings, presumably designed and built at the Arnold coachworks.
The Bugatti was then entered at various events in northern England over the next two years, setting a best time at Shelsley Walsh during two appearances, racing Prescott three times, and Brighton once. In early August 1947 the car set a course record of 14.8 seconds at the Hartlepool quarter-mile sprint. Through 1949 additional modifications were undertaken that included the installation of an ENV pre-selector gearbox, Newton telescopic shock absorbers, externally actuated Lockheed hydraulic brakes, and dual external exhaust pipes. Racing at sprints at Weston-super-Mare and Queensbury, Arnold also experimented with a two-stage supercharger from a Type 50.
In May 1950 Arnold sold the Bugatti to J. Wilkins, who reinstalled the original gearbox, and attended the Nottingham Sports Car Club meet at Gaston in 1951. Chassis 51153 next passed to J.M. Pratt, the owner of a garage near Brampton, before being acquired by Jim Barry of Heywood, Lancashire. Around 1959 chassis 51153 was imported to the U.S. and offered by New York's Vintage Car Store, now clothed with a bobtail racing body formerly used on chassis 51152.
Hugh Conway's seminal 1962 Bugatti Register shows that the car was next owned by Lynn Mayfield of La Jolla, California, and in 1963 Mayfield sold the car to the well-known marque enthusiast Raymond Jones, of Michigan. Jones reportedly purchased 50 Bugattis in the aftermath of Conway's important register, second only to the Schlumpf brothers' acquisition spree. Chassis 51153 was the fourth Bugatti that Jones acquired during this period, and in 1967 he sold the Type 51 to his friend and fellow Michigan resident Ernest "Jack" Nuttle, who sought to restore the car.
As many mechanical components were no longer in perfect order, Nuttle traded several to Jones for fresher substitutes handpicked from other Bugattis in his stock. For this reason, many of the original elements, including the engine and chassis frame, were eventually installed by Jones onto one of his other projects. (This other chassis was later purchased by Lord Raglan in the late 1970s and eventually built into a well-known race car in Great Britain.) Available on file is the extensive report compiled by Bugatti historian David Sewell that details the history and composition of this Bugatti, known as the "Nuttle" Type 51. This includes correspondence from Sewell to then owner Peter Mullin and well-known Bugatti restorer Jim Stranberg that the car retains its original chassis plate which is affixed to the original bulkhead.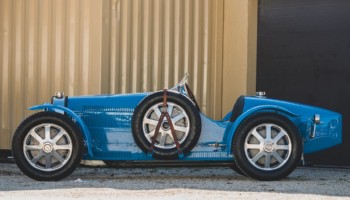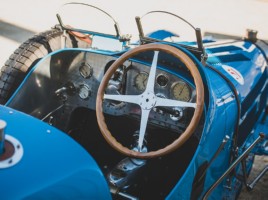 Mounted with faithful recreation coachwork, 51153 completed restoration in 1973, and Nuttle used the car for some 10 years before selling it to Bob Shaw of Antioch, Illinois. Acquired by the esteemed collector Bill Jacobs in 1986, the Bugatti subsequently passed to Peter Giddings and then Joe Masin of California before being sold in 1994 to preeminent marque collector Peter Mullin.

Acquired by the consignor in 2011, this Type 51 possesses the most legitimate claim as the authentic 51153, despite that the "Raglan" Type 51 bears many of this car's original components and has often been identified with this chassis number. According to Sandy Leith, the registrar of the American Bugatti Club, "The Nuttle T51 [this car] contains the single most important element of chassis 51153; that of continuous history. Whatever parts came and went over the course of its lifetime prior to the ownership of Raymond Jones and after the restoration by Jack Nuttle, the car was and is chassis 51153."

Claiming use by the legendary Works team of Varzi, Dreyfus, and Williams during the 1933 grand prix season, this beautifully prepared Type 51 offers affordable entry to the ranks of Bugatti ownership. The recipient of a FIVA passport is correctly equipped with proper factory mechanical components and is eligible for the finest vintage racing events worldwide. This Type 51 invites marque enthusiasts to consider this piece of Bugatti history for immediate enjoyment and competitive use at historic racing events.

More info.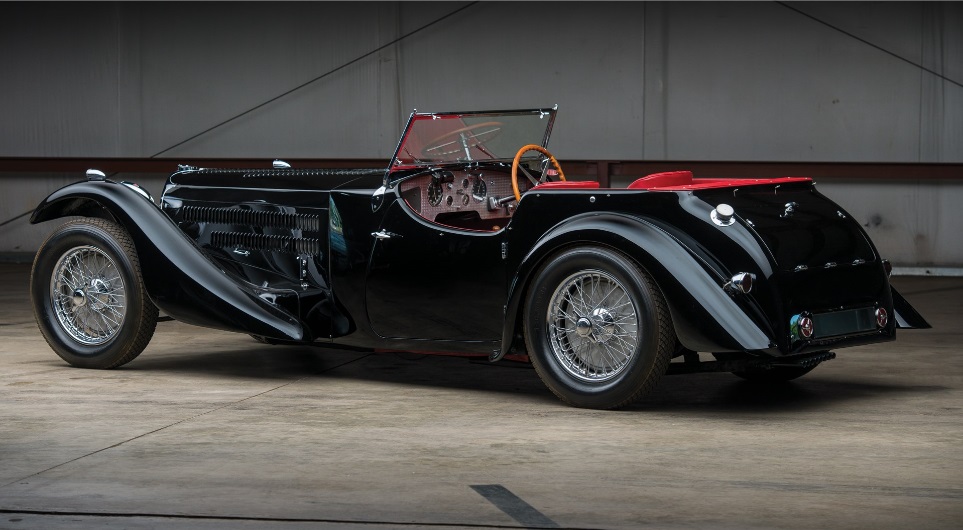 1937 Bugatti Type 57SC Tourer by Corsica
Chassis No., 57512, Engine No., 19S Gearbox No., 19S
Estimate: $6,000,000 - $7,500,000
One of eight Type 57S examples bodied by Corsica; only two four-seater tourers
Only 16 Type 57S Bugattis delivered with open coachwork
Known and fascinating ownership history
Formerly of the Judge North and General Lyons collections
Retains its original chassis, engine, gearbox, and body
Documented in Pierre-Yves Laugier's and Bernhard Simon and Julius Kruta's seminal books on the model
THE ULTIMATE EXPRESSION: TYPE 57S
The Paris Auto Salon of October 1936 marked a propitious crossroads for Alsatian manufacturer Bugatti. There, the company introduced a second-series iteration of their vaunted Type 57, the sporting road car designed by Ettore Bugatti's son, Jean, that featured a 3.3-liter dual overhead-cam eight-cylinder engine and competition-inspired chassis. In addition to the second-series Type 57, Bugatti also unveiled two sporting variants of the model, the 57C and the 57S. While the former featured a supercharged engine (the C standing for compressor), the latter was an even more purpose-built sports car. In fact, it can be argued that the Type 57S is an entirely distinct model and might have more suitably had its own unique type designation to put things into clear perspective.
The Type 57S was built upon a completely re-engineered chassis that was both shorter and lower (the S for surbaisse, French for "lowered"). The front axle was articulated in halves, and the rear axle passed through the frame rather than under it for a lower overall stance. A magneto-driven ignition was mated to the specially tuned engine featuring a higher compression ratio of 8.5:1 and positioned low in the frame. A dry sump oiling system was added to accommodate for the engine's lower center of gravity to achieve proper road clearance. This low-slung chassis was then fitted with an equally low-mounted radiator that wore a handsome V-shaped grille in the classic Bugatti motif for, as might be presumed, its aerodynamic effect at high speed.
This potent combination added up to a significant increase in both horsepower and overall performance over the typical Type 57 engine and chassis. The 57S now boasted 175 hp versus the standard Type 57 output of 135 hp, and when adding the available "C" specification Roots-type supercharger power output was raised to 200 hp. This enabled a top speed of some 120-mph, making Bugatti the fastest French production car of the period.
The attributes of the Type 57S chassis were adapted for competition use, with an advertisement printed a year later in conjunction with the 1937 Paris Salon that demonstrated how successful the Type 57S was in racing in its first 12 months. Claiming three competition victories during 1936 (the French Grand Prix, La Marne Grand Prix, and the Commings Grand Prix), Bugatti's greatest success on the track was soon to come when a groundbreaking aerodynamic version of the 57S called the 57G "Tank" won the 24 Hours of Le Mans in 1937. In addition to achieving victories at the Pau Grand Prix, Bone Grand Prix, and La Marne Grand Prix that same year, the 57S set records at some 14 different types of events, including a speed average of 85.07 mph at Le Mans. An overall victory at Le Mans was later repeated by a second incarnation of the Tank in 1939.
These achievements in mechanical design, engineering, and performance that evolved from lowering and shortening the chassis led to an additional benefit – the 57S provided the perfect platform for some of the most stunning automotive shapes ever created. With the ability to lower the hood and roofline proportions on the S chassis, designers were able to dramatically change the entire profile of the coachwork when compared to the taller stance of the Type 57. Each example of the Type 57S built is a study in the art of coachbuilding, and chassis 57512 is no different.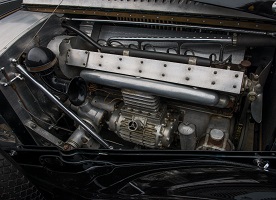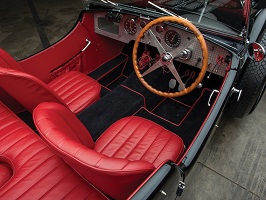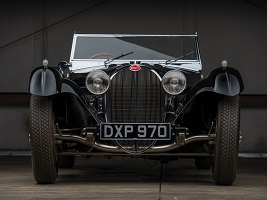 CORSICA COACHWORKS
Corsica Coachworks was established at Kings Cross, London, in 1920 by Charles Stammers and his brothers-in-law, Joseph and Robert Lee. A relatively small operation, the firm claimed not to have employed designers, preferring instead to directly carry out its customers' devices and desires. Because Corsica was small and could intimately cater to its customers' whims, the workshop attracted many of the sporting crowd. While little is known of the early '20s Corsica output, a good deal of it is believed to have involved Bentley.

The early 1930s brought some of the best-known Corsica coachwork, including a low-slung sports body for the Double-Six 50 Daimler and an open two-seater for Donald Healey's 1935 Triumph Dolomite, by which time the Works had moved to Cricklewood. For MG general manager Cecil Kimber, Corsica worked up a drophead coupe for a supercharged K-Type Magnette. In addition to traditional British marques Rolls-Royce, British Salmson, Frazer Nash, and Lea-Francis, Corsica also worked on Continental chassis, mainly Alfa Romeo and Mercedes-Benz. Later on, more than a dozen Type 57 Bugattis were bodied by Corsica, including a 57S roadster style body for Sir Malcolm Campbell, the Grand Prix driver and land-speed record holder – and the monumental 57S roadster created for Colonel Giles, who affectionately referred to this masterpiece as "La Petite Suzanne." Like many of the bespoke builders, Corsica closed its doors during World War II, never to re-open.

BUGATTI CHASSIS NUMBER 57512
The Type 57S was introduced in late 1937, and just over 40 production examples were built in total. Most of these chassis were delivered with closed coachwork, such as the elegant Jean Bugatti penned Atalante coupe, not to mention his mind-blowing Atlantic design. Of total 57S production, only 16 examples were finished with open coachwork, making 57512 exceptionally rare and desirable by any standard.

While most bodies were supplied by French coachbuilding firms such as Gangloff (a favorite for carrying out some of Jean's best recognized designs), Vanvooren, or Bugatti's own Works, British coachbuilders such as Vanden Plas and Corsica also applied their trade to the 57S with perhaps as many as 15 chassis slated for delivery to England.

Corsica built a total of only eight bodies on the Type 57S chassis, including four two-seat roadster bodies (including the Sir Malcolm Campbell and La Petite Suzanne cars), two closed car bodies (of which one example no longer survives), and two four-seat tourer bodies. Chassis 57512 was the second four-seat tourer commissioned, with each being uniquely constructed to show obvious variations from one chassis to the other. The first chassis, no. 57503, abruptly ends the curve of the fenders just behind the wheels, while proudly displaying the oil tank just behind the left front wing. The example offered here extends the length of the fenders front and rear to gracefully hide the oil tank and visually lengthen the car for a dramatic finish to the rear profile. The configuration of the side-mounts was also treated differently for both examples, with the spare suspended mid-flank on 57503 rather than carefully crafting the side-mount into the extended driver side fender as is seen on this car.

The history of this 57S begins with the delivery of its chassis on 8 March 1937 to Colonel Sorel at the Bugatti agency in London for Mr. Hubert Papworth, known for running a Bugatti tuning service in Fulham, London. The chassis was then taken to the Corsica Coachworks to have the open four-seater tourer body fitted. Soon after completion, 57512 was delivered to its first owner Mr. Maurice Fox-Pitt Lubbock, who registered the Bugatti in London with license DXP 970 in March 1937. Maurice Lubbock's name was listed in the March issue of Bugantics when he joined the B.O.C. Club, which also congratulated him on the purchase of his new Type 57S Bugatti.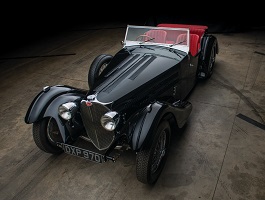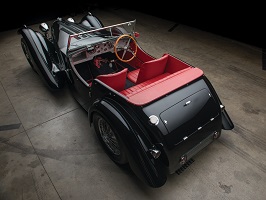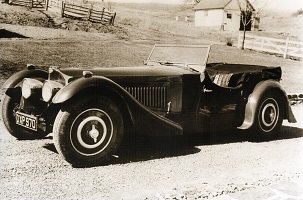 Mr. Maurice Fox-Pitt Lubbock was a close friend of Jean Bugatti, who frequently drove him along the tight vineyard roads in Alsace at a very high rate of speed each time Mr. Lubbock visited the factory. Perhaps due in part to Jean's driving inspiration, Maurice also enjoyed exercising his new Bugatti in a spirited manner, even when carrying the family at speeds of 100 mph or better. One can imagine the heartbreak Maurice Lubbock experienced when he was forced to sell his prized Bugatti after being elected president of Rolls-Royce, approximately 10 years after he first took delivery. It is around this period that a photograph was taken of the car surrounded by eight other Bugattis including three additional 57S models in front of the Continental Cars Ltd. garage in Surrey.

By the time 57512 was sold directly from Lubbock to its next owner, Leonard Potter, the car had been fitted with a factory Roots-type supercharger. Some historians, including Julius Kruta, have reported that the car was upgraded to 57SC specifications at the factory in 1939, while others, such as Pierre-Yves Laugier, suggest it may have been supercharged while in the service of Continental Cars. At any rate, 57512 was upgraded to the ultimate supercharged specification early in its life. With only two cars known to have been fitted from the factory during production with superchargers, rendering them 57SC examples. The vast majority of Type 57SCs were upgraded to supercharged specification sometime after their initial delivery, with a number of examples being retrofitted decades later.

The car was sold once again by a London garage called "Speed Models," as was reported by The Autocar magazine dated 24 February 1950. The car was shipped to a Mr. Thomson in New York, who administered the sale to an advertising executive named Walter Stocklin. While in the hands of Stocklin, 57512 was raced at Long Island, Bridgehampton, and Watkins Glen during the early 1950s. By 1955, Stocklin apparently decided he would like for his Bugatti to possess all of the characteristic of a Grand Prix race car and had the original Corsica coachwork removed and replaced with a simple two-seater racing-style body constructed by Hiram Hillegas. Stockton used the car sparingly after the modifications took place and the car was sold five years later in 1960 to the esteemed collector Judge John North of Easton, Maryland. Judge North discovered the car listed for $3,800 in a classified advertisement while reading the New York Times. Thankfully, the original Corsica four-seat Tourer coachwork was included in the purchase.

Judge North recalled that the body still carried its original Corsica plates on the coachwork and under the doors. However, he owned a number of Bugattis and other classics and decided to keep the Hillegas Grand Prix-style coachwork on chassis 57512. North sold the Corsica coachwork in the mid-1960s to Allen Henderson, who intended to install the body on a much later Bugatti chassis with longer dimensions than what the Corsica body was designed to accommodate. As such, Henderson resold the coachwork to Walter Weimer after buying two more Bugattis from North. Weimer in turn sold the body to Ray Jones of Michigan, long known for collecting Bugatti chassis, bodies, and spare parts. Jones passed the body to Lynn Steele from North Carolina, who ultimately sold the body back to Judge North along with a modified Bugatti chassis and a spare 57SC engine, no. 23S.

Judge North assembled a complete Bugatti 57SC using the original Corsica coachwork from 57512, the modified chassis and 57SC engine purchased from Lynn Steele, and a number of spare components sourced from Ray Jones. The "replica" was then sold to Count Hubertus von Donhoff of Germany in 1986. Judge North reacquired the assembled 57SC from Count Donhoff in 1998 and reunited chassis 57512 with its original Corsica coachwork after 43 years of being separated. North sold 57512 to General Lyons soon thereafter, who in turn passed the car on to the Blackhawk Collection.

In the hands of the Blackhawk Collection, a restoration was performed, and the car was displayed on the lawn at Pebble Beach in 2003 to much fanfare, after being exhibited publicly for the first time in nearly 50 years with its stunning original Corsica coachwork.

THE ULTIMATE OPPORTUNITY
Chassis 57512, as it presents today, carries this restoration from its Pebble Beach debut. It most importantly features its original chassis, engine, gearbox, and coachwork, with the supercharger believed to be the same one that was installed within the first few years of its life. The restoration was carried out in a manner that preserved elements from both its original configuration and its later GP-style history, providing the new owner with the opportunity to enjoy it in its current state as an exceptional high-performance event car or further restore it to concours standards in its original elegant form as it left the Corsica Coachworks.

Notably, the frontend design was modified by removing the inner fender structure that surrounded the signature V-shaped grille and concealed a portion of the front chassis. It appeared as such under Hillegas' ownership, which included the installation of the custom multi-louvered hood that it carries to this day. The original Corsica hood design featured an impressive single row of elongated louvers on the hood sides and a solid non-louvered hood top. The original firewall and inner front cowl section under the hood were both replaced, though the outer cowl that the windshield is mounted to and leads up to the edge of the hood is believed original. The oversized "Stephen Grebel" headlamps and single spotlight that the car featured during Mr. Lubbock's ownership were substituted with more modern and efficient exterior lights by around the time it was shown at Continental Cars in the late '40s. The original set of wheel discs were eliminated in favor of exposed wire wheels that were chromed during restoration, and the convertible top was removed at some point.

The Bugatti 57SC has long been recognized by enthusiasts as one of the ultimate expressions of pre-war motoring, with a cherished few chassis originally constructed, and each example appreciated as exceptional and unique. Some versions of the 57SC have achieved stratospheric desirability and value due to demand for a Bugatti that exemplifies the best in performance, styling, and recognition for the era – not to mention an extraordinary competition history that includes two overall victories at the 24 Hours of Le Mans.

Chassis 57512 is part of an elite and exclusive group of world-class automobiles that can instantly define a collection. What makes this example even more special is that after being reunited with its original Corsica coachwork, it retains all of the most significant original components while enjoying a documented history from new. The opportunity to acquire an automobile of such importance is one that rarely presents itself, and one that quite simply should not be missed.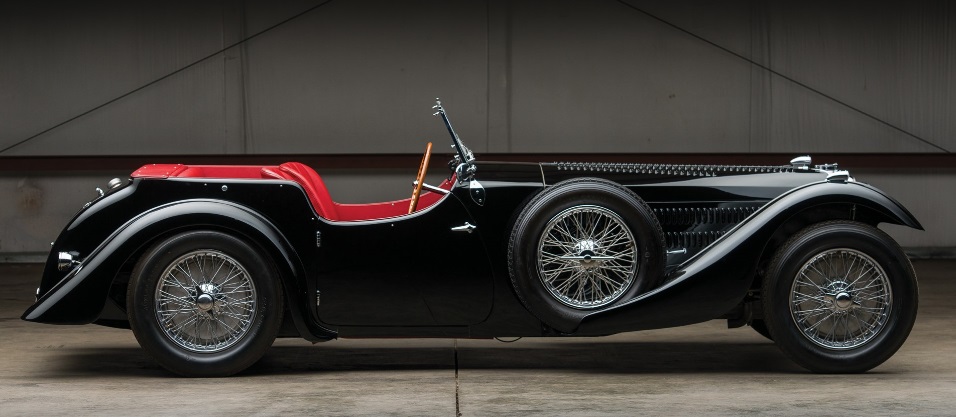 More info.
---
April 3 - 7, 2019 AutoRai: Amsterdam International Motor show 2019 Amsterdam, Nederland

Your chance to see the Bugatti Chiron in the Netherlands.
---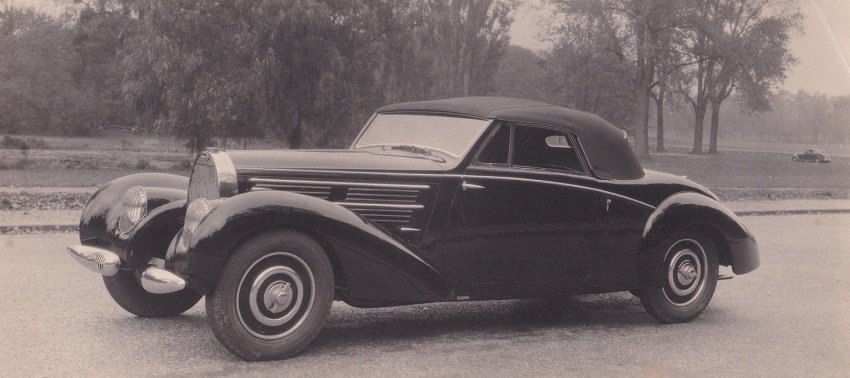 Late series Bugatti Type 57 Stelvio
Probably factory photograph.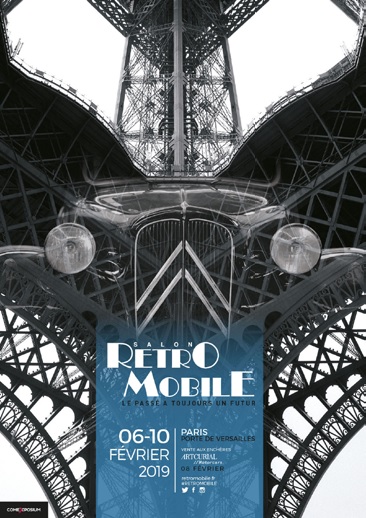 February 6 - 10, 2019 Retromobile Paris, France
---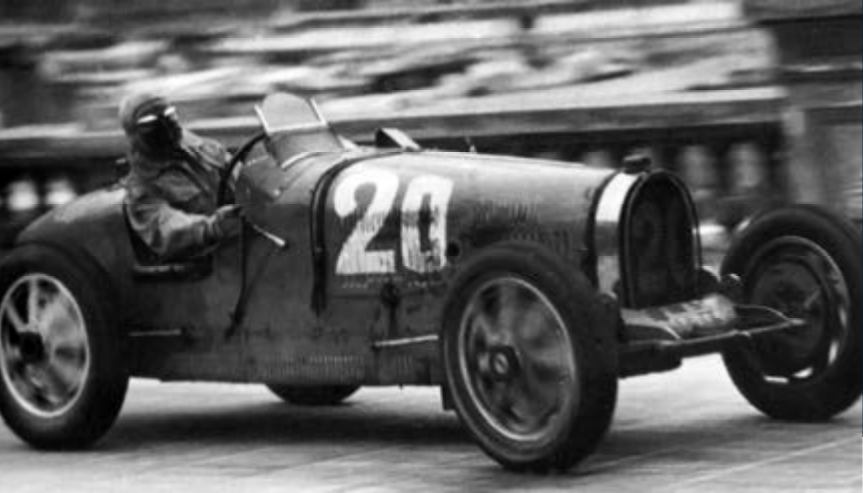 February 6 - 10, 2019 Artcurial Auction At Retromobile, Paris, France
A total of 9 Bugattis!
1925 Bugatti Type 23 " Brescia " cabriolet par Michel Bigatti, Châssis n° 2615, Moteur n° 1013, Estimate: 280 000 € - 450 000 €
1929 Bugatti Type 44 Roadster par Frugier, Châssis n° 441125, Moteur n°878, Estimate: 320 000 € - 420 000 €
1932 Bugatti Type 49 Cabriolet, Châssis n° 49469, Moteur n° 397, Estimate: 400 000 € - 600 000 €
1929 Bugatti Type 40, Châssis n°40719, Moteur n°633, Estimate: 100 000 € - 130 000 € (No reserve)
1937 Bugatti Type 57 Cabriolet par Graber, Châssis n° 57500, Moteur n° 373, Estimate: 400 000 € - 600 000 € (No reserve)
1932 Bugatti Type 49 Berline 2/4 portes Vanvooren, Châssis n° 49487, Moteur n° 348, Estimate: 150 000 € - 200 000 € (No reserve)
1938 Bugatti Type 57 C cabriolet Gangloff, Châssis n°57596, Moteur n°19C, Estimate: 800 000 € - 1 200 000 €
1931 Bugatti 51 Grand Prix, Châssis n° 51128, Estimate: 4 000 000 € - 4 500 000 €
1936 Bugatti 57 Atlantic modifiée Erik Koux, Châssis n° 57654, Estimate: 800 000 € - 1 200 000 €
All cars are described in detail below!
Beware that there are several Artcurial auctions in Paris during Retromobile, also with Automobilia including some interesting Bugatti items!
1925 Bugatti Type 23 " Brescia " cabriolet par Michel Bigatti, Châssis n° 2615
Chassis 2615, equipped with engine 1013, was delivered to the Bugatti dealer in Nice, Ernest Friderich, on 5 August 1925 with three other chassis: 2613, 2614 and 2616. From there they were sent to local coachbuilders. 2615 headed to the Michel Bigatti (!) workshop in Nice. The Bigatti offices were at 7, Rue Cais-de-Pierlas in a superb late 19th century building and the factory was sited at two other addresses: in a parallel street, at 7bis rue Barla, and rue Scaliero. Michel Bigatti was a board member for the Nice Motor Show syndicate. His company had a stand at the Show which took place in January. There is a fantastic photograph of this coachbuilder's workshop showing another Bugatti Type 23 (chassis 2420), delivered to Louis Chiron in February 1925, having its bodywork painted.
Our Brescia was given a pretty cabriolet body in leatherette, considerably lighter than steel. The car was registered new on 18 November 1925 in the name of Christian Dietz, in Sainte Maxime, with the number 3719 M 6. This is the only French registration the car has had. Christian Dietz was one of the oldest garage owners in the town. In 1925, the directory for automobile professionals listed : " Auto Garage Dietz, Tél: 7 à Sainte Maxime ". He had built, before 1918, the beautiful " Villa La Pergola " at 83, boulevard Berthie Albrecht. The town census states that in 1921, Christian Dietz, French, born in Brussels in 1900 or 1901, garage owner, lived at 10 Boulevard du Littoral. In 1926, he was listed at 275 Boulevard de la Croisette, with his wife Aimée Dietz, born in Cavaillon in 1906. Dietz appeared to have a strong interest in Molsheim productions, as there were several other Bugatti registered in the name of the Garage Dietz after 1925: a Type 40 in the spring of 1927, a Type 35A in 1928, a new Type 38 in October 1929, a second-hand competition Type 35 at the start of 1931 and finally a Type 44 in 1932. On 4 July 1927, the vehicle was registered in Nice, with the same number, in the name of Paul Hust. It appears that Hust, an English-sounding name, with an address in a street full of hotels, bought the Bugatti simply to use while he was on vacation in Nice. He drove it during the summer of 1927 and sold it to Paul Kohler on 3 September 1927. Kohler was the finance director of the " Riviera Palace Hotel " in Nice. This hotel, situated halfway up the Boulevard de Cimiez, was built in 1889, in the grounds of a one-hectare park, by Compagnie Internationale des wagons-Lits. Kohler's role, in this immense palace, no doubt brought him into contact with the previous owner, enabling him to buy the two-year old Bugatti from him. The Riviera Palace Hotel later merged with the " Hôtel Moderne " at 8 place la République in Paris XI, and there is still a small brass plaque with Kohler's name at this address on the dashboard. A second brass plaque is engraved with the name " Poupette ".
It seems that Kohler was the last owner before the car was hidden away during the war. The Bugatti was discovered at the start of the 1960s by Jacques Vincent from Vidauban.
It doesn't appear in the Bugatti Register published by H. G. Conway in 1962, so was probably found after this date.
Jacques Vincent set up an automobile scrap yard around 1960. A lover of beautiful cars, he built several hangars to store the ones he felt were worth saving. The well-known classic car hunters, including Jean-Louis Dumontant and André Binda, soon discovered this address. Antoine Raffaeli, who had offered his services, remembers that around forty old cars were stored at his property by the side of the RN7, with several parked out in the field and used to pull the barge ! And so, in 1966, travelling through the Midi with a friend in his Alfa Romeo Spider, the Australian collector Bob King came across the site, having noticed a post-war Bentley with a French body by the side of the RN7! He spotted in the hangars two Type 44 Bugatti and the Brescia.
The Swedish collector Olof Godin, who lived in France at the time, finally acquired the car in 1968, still with its 1925 registration, in strictly original condition with light yellow coachwork, red wings and red leatherette interior. Photos taken by Raffaelli in front of Vincent's villa show the car looking complete, missing only its bonnet and windshield. It is possible to read the coachbuilder's plaque " Etablissements Michel Bigatti, 9 rue Cais- de- Pierlas Nice ", still present on the car.
Godin kept the car in this condition for thirty years. In 1974, during a trip to Stockholm, Bob King saw the car again in a museum, unaware of where the car had gone after Vidauban. There are photos in the file confirming that Godin only started the restoration in 1994. On 25 May 1996 the block was installed, the engine assembled on 8 June 1996 and started on 10 June, probably for the first time since the war. On 14 June the coachwork was fitted and the car took part in the International Rally in Denmark on 18 June 1996, missing only its windshield, which was made in 2000.
The car presented in the sale is a gem. In all likelihood, " Poupette " remained with Paul Kohler from 1927 until the end of the 1950s, and was then saved by Vincent and taken on by Olof Godin who devoted all his energy to restoring the car to its former glory.
Today, the car is presented in good working order, as we have been able to verify on Swedish roads. It is in strictly original condition, and still has its original 16-valve engine and gearbox, as well as the original coachwork by Michel Bigatti. Exceptionally, the superb red leatherette upholstery is also original, as is the lovely dashboard, complete with all its instruments. With transparent and documented history, " Poupette " offers an amazing opportunity to buy a genuine Bugatti Brescia, with an excellent performance for its day, thanks to the outstanding 16-valve engine and lightweight body.
1929 Bugatti Type 44 Roadster by Frugier, Châssis n° 441125
This car is distinguished by the fact that it is still equipped with all its original parts, which is not a common occurrence for a Bugatti! According to the factory archives, it was ordered at the start of 1929 by Léon Boucher, the Bugatti agent in Limoges. Boucher was well known in motoring circles in the area as he took part in several hillclimbs with his Type 35 and Type 43 Bugattis from 1928 onwards (and continued to do so until 1931). Fitted with "temporary two-seat bodywork" comprising a bonnet, two wooden seats and spare wheels, the car was dispatched from Molsheim to Limoges, where it arrived on 14 September. Boucher delivered it to its first owner, René Berthomier, who wished to have a roadster body fitted to it. An architect, he lived at 4, rue de Maupas; this Type 44 is believed to be the only Bugatti he owned.
To produce the bodywork, he turned to a workshop in the city run by René Frugier. The work took about six months, at the end of which the car was graced with attractive two-seat convertible bodywork featuring understated sporting looks and a "dickey seat" at the back with room for a third passenger. On 3 March 1930, Frugier submitted the application to register the car, including the factory report dated 2 September 1929 and signed by E. Pracht, the administrative manager at Molsheim. With the registration number "5401-ZL" and designated as a "2-seat sport torpedo with a rear dickey seat", the Bugatti could now take its place in Berthomier's garage. Together with his wife, the proud owner presented his new car at the concours d'élégance organised on the occasion of the Rallye Paris-Vichy in June 1930. Entered in the class for "open cars of 10CV and above", the Bugatti 44 was awarded first prize. Following this achievement, it appeared in the July 1930 issue of the magazine L'Équipement automobile.
Berthomier kept the car until April 1935, when it was sold in Paris and assigned the registration 9527 RJ6. After this, any trace of the car was lost and the vehicle registration archives - for the most part destroyed for the period 1900-1950 (the year in which the system was changed) - offer no clues. The car reappeared on 18 May 1955, when it was registered 5082 DX 75 to Emile Gautier, an engineer living at 49, rue de Rome in Paris.
Around 1960, the pretty Bugatti made its way to Henri Novo's new garage at Marolles-en-Hurepoix. His son Jean recalls the car, which had not been driven for several years, suggesting that Gautier may have owned it before 1955. In 1970, it was purchased by Monsieur Seydoux, who had a large collection including more than 20 Bugattis at the time. He kept the car for some 15 years before selling it through Edgar Bensoussan to John Mozart, a resident of Palo Alto, near San Francisco. On 26 January 1989, it was registered in the United States with the number 1 QDP 772. The followed year, it was offered at auction in Chicago and then, at the start of 1991, acquired by its current owner. This Bugatti 44 has therefore been in his ownership for more than 27 years! After purchasing the car, he had a comprehensive mechanical restoration carried out, as can be seen from a collection of photographs. The hood was restored and the leatherette upholstery refurbished using real leather.
Curiously, the name of Kellner is sometimes linked to this car. It was known for Bugatti to entrust some cars to this coachbuilder for repairs or service work, and this may be what happened in this case.
Today, the car is in excellent condition; in particular, it is complete with its bodywork and all its mechanical components and original accessories. A photo taken at the concours d'élégance in Vichy in 1930 and another showing it leaving Frugier's workshops in Limoges demonstrate that it remains identical in every way to its appearance at the time. Its owner confirms that it operates perfectly and starts in all weathers, thanks notably to its period Schebler carburettor. In short, this car with its unique bodywork combines a prestigious name and unquestionable authenticity. In this 8-cylinder 3-litre version, moreover, it exhibits the power, flexibility and performance of the best cars of its time.
1932 Bugatti Type 49 Cabriolet, Châssis n° 49469
This car, which left the factory in December 1931 with engine number 341, was ordered for 44,150.30 francs (plus an additional 1000 francs for the Bugatti alloy wheels) by Bariquand & Marre, a company based at 127, rue Oberkampf, in the 11th arrondissement of Paris. Its activities included the manufacture of the Smith-Bariquand carburettors which were fitted to the 5-litre Type 46 and 50 Bugattis, among others.
The bill of sale for this Type 49 was issued on 22 January 1931 and, fitted with a Parisian three-position cabriolet body which it still has today, it was delivered on 2 March 1932. On 1 August 1938, it was given the registration 9975-RL9, corresponding to the department of Paris in the pre-1950 system. Later, it turned up in the hands of Robert Cornière, who registered it in his name in August 1950, with the registration number 3107 L 75. Cornière, who died in 2001, was one of the very first collectors and, as a Bugatti enthusiast, was known for the enormous collection of documents he amassed, one of the largest in France. During the time he owned the car, for reasons which are unknown, but perhaps following a breakdown, he replaced engine number 341 with number 397 from another Type 49 Bugatti which he owned (chassis number 49505). It is believed that engine number 341 was later fitted to René Giordano's Bugatti, chassis number 48505. In any event, it was still a Type 49 3.3-litre in-line eight-cylinder engine with twin spark plugs.
In 1958, Cornière sold the car to Jean de Dobbeleer, another leading Bugatti enthusiast, who sold it in turn the following year to Wynant Dean, a resident of Louisville, Kentucky in the United States. Dean still owned it in 1962, but shortly afterwards it was bought by Paul Morgan, who lived at the time in Philadelphia and then in Westchester. He kept the car until his death in 1998, after which it passed to his children Paul and Mary. On 3 August 2002, it was offered for sale at the Meadow Brook auction but did not change hands after it failed to reach its reserve. At the end of 2002, however, its owners found a buyer: Mark Smith from Skippack in Pennsylvania. Smith had Ralph di Stefano from Pottstown (Pennsylvania) complete the restoration which Morgan had begun. He subsequently sold the Bugatti 49 cabriolet to Nick Harley, who in turn sold it to a magistrate in the south of France.
Today, the car is in very good original condition, with its well-preserved original bodywork, including the wooden structure. The leather upholstery is partly restored and partly original, with a snakeskin appearance, while the carpets and hood have been refurbished. It is fitted with Bugatti alloy wheels, including twin spare wheels. Although the car runs and the gears engage correctly, it is recommended that a complete mechanical overhaul be carried out before entering a rally or undertaking a long trip. The car comes with a very interesting history file, including some period photos and an old French title. It should also be noted that the Type 49 Bugattis are considerably cheaper than the Bugatti 57 Stelvios, whilst being lighter and rarer, and offer similar performance. In addition, this car presents several noteworthy qualities: it still has its original body (one of the most elegant to survive on a Type 49) and has belonged to a succession of well-known and discerning owners. All of these are points which will not go unnoticed by the keen enthusiast.
1929 Bugatti Type 40, Châssis n°40719
This car still has its original chassis and engine. The engine, number 633, was one of a series of twelve (numbers 632 to 643) assembled in December 1928, and the corresponding chassis for these engines were completed during January 1929.
An order was made by the garage Stand Auto of Paris on 5 December 1928, for chassis 40719, along with chassis 40716, 40717 and 40718, but the payment for these four orders of 31 025 francs each was later cancelled. However, the Bugatti sales register shows " 40719/633, 25 February 1929 " in the name of Stand Auto of Paris. This signified the date the chassis was delivered by the factory to the Parisian dealers, and so, even though the bill appears not to have been settled, the chassis was taken out of stock. There is no other sign of the car until 11 November 1929 when it appears on a list of vehicles in storage at 15 rue du Débarcadère in Paris. Chassis 40719 and 40604 had just been brought back from Daste's business, the Vanvooren coachbuilders in Courbevoie, but hadn't been bodied. The original sales register also indicates, written in pen over the first mention of its delivery in pencil, on 25 February 1929 : " III Grand Prix Bugatti ". This refers to the chassis being one of the prizes for the " Third Bugatti Grand Prix ", held on 1 June 1930, won for the second time in a row by Juan Zanelli.
The manufacturer provided prestigious prizes for this circuit race at Le Mans. There is nothing in the press about what prizes were offered for the 1930 event but in June 1929, at the Second Bugatti Grand Prix, the first prize was either 165 000 francs or a car of an equivalent value (a supercharged Type 35), the second prize was 60 000 francs or a Type 44 chassis, and the third prize was 36 000 francs or a Type 40 chassis. The winners could also choose a number of 1 000 franc cheques that could be used at Bugatti repair workshops
We must assume that chassis 40719, third prize in the 1930 GP, was turned down by its winner, Mlle Hellé Nice, and put up for sale again by the Bugatti factory. In effect, the Type 40 chassis remained part of Bugatti's stock, and was subsequently sold as a new car to Victor Catteau, 8 bis rue François Cuvelle, in Douai, who registered it in his name on 6 August 1930 with the number 168 MB 4. The full company name was : " Victor Catteau Transports, coal, removals, road and rail, furniture storage ". It is likely that the car was bodied in the north of France, around Lille, but we have no confirmation of this. Its " milord " cabriolet body was of a high quality but didn't have the stamp of a well-known Parisian coachbuilder. Victor Catteau used the Type 40, his only Bugatti, for some five years.
The car was sold in the spring of 1935 and registered in Paris on 9 April, with the number 6509 RJ 6. The second owner remains unknown, as the Seine police records for this period have been destroyed. In 1937, the car changed hands again, acquired by Paul Bucher, an employee at the Bugatti factory who worked in Paris and Molsheim. His grandchildren have provided us with valuable information on the car, including a photograph, handwritten on the back " Bugatti Type 40, bought second-hand in Paris in 1937, departed for Holland in 1958 with unknown mileage. "
His grandchildren shared their memories of an unusual man : " Our grandfather was a truculent and independent character, who followed his own path. He worked at Bugatti on and off as a toolmaker. During the war, he was sent to Bordeaux by Bugatti. (...) He set up a repair workshop for butchers' machinery. But his vines on the Molsheim hillside, the mirabelles, the making of Schnaps, fishing in the Bruche or the Rhine, the smoked eels and saucisson (he had his own smokehouse) were just as important to him as anything mechanical ! Our grandmother Lucie and her daughter Marlène hated getting into the Bugatti and were embarrassed about that " old banger " which was always breaking down...Grandfather set off on every journey with a box of tools. One day, they all went to see their son Jean-Paul in Luc-sur-Mer, where he was working as a chef. What a trek! The Bugatti broke down, and our grandmother said she never wanted to hear the car mentioned again ! "
A photo from the Bucher family archives, taken around 1947, shows the daughter Marlène, aged just over a year, in front of the cabriolet which still had its Parisian plates " RJ 6 ". This tells us that Paul Bucher originally registered it in his name at an address in Paris, but had not got round to changing the plates !
After the war, the Bugatti was extracted from its hideaway in Alsace, and was registered on 21 March 1946 in Paul Bucher's name, listed as a " turner ", living at 18 rue des Étudiants, Molsheim, with the number 4921 NV 5. When the registration scheme changed, the Bugatti was re-registered on 24 August 1955, in his name at the same address, with the number 522 CZ 67.
The sale to the next owner comes with an amusing anecdote : " The Dutchman who bought the car (opinions vary, for 500 or 1 000 francs) had appeased our grandmother, very greedy, with boxes of chocolates. This Dutch buyer came to visit the Buchers several times in Molsheim, and our grandmother persuaded Paul to sell the car to this kind gentleman. "
The story wouldn't be complete without mentioning that Paul's brother, Emile Bucher, who lived in Molsheim at 9 de la rue de la Source, had been the owner of another Type 40 since 1946, with a totally original Grand Sport body.
And so in 1958, the cabriolet 40719 left Alsace for Holland, before taking up residence in Haute-Savoie. On 27 October 1972, the little brown landaulet was registered in the name of August Thomassen, at his second home in Haute-Savoie, with the number 950 PB 74. He used the car, after a first restoration in the 1960s, without making any notable modifications to it. It was repainted in blue and black, and Thomassen took part in various rallies in the Alps. This included a rally in Mont-Blanc in July 1984, when the car had a minor off which damaged the original body. As a consequence of this, August Thomassen decided to remove the coachwork and build a small four-seater torpedo body, a Grand Sport model. This remains unfinished to this day. At the time, he called on an ex-employee of the Gangloff Carrosserie, Albert Schneider, to help with this project. Schneider tracked down all the original plans, some of which will be passed on to the future owner, and the wooden body is perfectly constructed but not quite finished. The wooden framework has been built, and the wings and lights are in place. A large amount of original parts will come with the car. When the Type 40 was discovered, all the boxes of spare parts were taken with the car for the future owner.
Analysis of the components of the vehicle indicate that the original engine, number 630, is still fitted in the chassis, with the series number 40719 engraved on the engine crankcase. The original rear axle is numbered 630. This mechanically original Type 40 Grand Sport torpedo has only had two owners since 1937, Paul Bucher and August Thomassen. With such a pedigree, and the assurance that it was maintained by a mechanic from the factory between 1937 and 1958, this Type 40 will be highly desirable to all Bugatti enthusiasts. It is a wonderful project that has been largely completed.
1937 Bugatti Type 57 Cabriolet par Graber, Châssis n° 57500
This Bugatti Type 57 started life in January 1937, when chassis 57500 was fitted with engine 373, at the same time as seven other chassis of the same model. On 9 February 1937, chassis 57500 was the subject of an order by the Bugatti agent in Geneva, Jean Sechaud, and the build sheet states a planned delivery date of 12 February. For once, the factory kept to time, and the chassis was delivered on 15 February 1937. It was transported, in all likelihood by road, from Molsheim to the coachbuilder Herman Graber, in Wichtrach, Switzerland. Between 1926 and 1940, Graber, a highly regarded coachbuilder, built some 751 bodies for the most prestigious marques, including Bentley, Bugatti, Delage, Delahaye, Duesenberg, Lagonda, Lancia, Maybach, Mercedes, Packard and Voisin.
Graber's records indicate contract numbers (which possibly refer to the body numbers), starting with 300 in September 1934. And thus, car no. 300 was a 4-seater Bugatti cabriolet, chassis 57161, and the first of nine Bugatti 57 cabriolets built by Graber between 1934 and 1937. The others built in 1936 were chassis numbers 57394-57444-57448-57483 and in 1937, chassis 57446-57447-57500 and 57539. For these cabriolets, the reference numbers of the Graber bodies ranged between 300 for chassis 57161 to 372 for the final chassis 57539. These Graber Type 57s have all survived. Their bodies all differ in particular details. Chassis 57444-57448-57483-57446, in the order they were built, had a bonnet with three rows of three vertical louvers. The coachwork of chassis 57447 had five rows of five louvers placed at an angle, and 57500 was the only one to have five rows of vertical louvers. Moreover, the bodies of 57171-57394 and 57539 were unique in their design and styling.
Graber's original register entry for 57500 was " Ch 15.2.37. Bugatti N° 363. Ch 57500.Mot 373. J. Sechaud. M. Barbey " The coachbuilder's archives contain three 24x36 mm negatives showing the 4-seater cabriolet 57500 in the Bernese countryside, on the day it was delivered. Painted one colour, probably midnight blue or black, the car was equipped with wheel flanges, standard accessories during this era. The headlights, two horns and the special bumpers, fitted new by Graber, are still on the car today.
The Graber register also records that the first buyer of this elegant 57 cabriolet 57 was Raymond Barbey, CEO of the Banque Lombard-Odier between 1941 and 1973 and grandson of the banker Gustave Ador.
The archives of a collector, containing research on many of the fine cars circulating in Geneva during the 1940s, provides specific information on the car : " Bugatti registered GE 18787. Still in circulation in 1940. M. R. Barbey, authorised signatory in Chambesy. " We believe that Mr Barbey kept his Bugatti during the war and sold it afterwards. The Bugatti Register of H.G. Conway written in 1962 states that the banker only used his Bugatti during the summer, and that the car would have spent the period between 1939 - 1947 in the showroom of the Sechaud garage. However, the record for the 1940 entry appears to partially invalidate this, as the car was still in circulation at this point. Either way, the cabriolet was taken in by Jean Sechaud for a service, before being sold to the client and Bugatti enthusiast, George Pertuiset. The Swiss police archives state: " Bugatti type 57 châssis 57500, registration GE 31319 24 May 1951. Georges Pertuiset, born in 1883, Industrialist, 3 rue du Marché in Geneva. " At that time Mr. Pertuiset was the head of " G. Pertuiset, Biscuits Chocolats et Pains d'Epice ", an established and thriving family business that sold confectionery all over the country.
There is a photograph of the Graber cabriolet with the registration GE 31319, in Jean Sechaud's garage on rue du Stand, next to a Ferrari 195 Inter from 1950 or 1951, probably before the Geneva Motor Show. If this was the spring of 1951, it is possible the car had just been bought by Pertuiset. In 1954, according to H.G.Conway's records, the Bugatti was serviced by Sechaud and, after nearly ten years of use by the biscuit maker from Geneva, it was sold on 3 December 1960. The new owner was a Dutch sculptor, August Thomassen, who was living at the Hôtel des Rives du Rhône in Vernier, an area of Geneva. Newly serviced prior to being bought, the vehicle was registered and given the number GE 1737.
Born in Maastricht on 24 August 1923, August Thomassen combined his passion for sculpture with his love of Bugatti when he produced a splendid bust in bronze of Ettore Bugatti, still on display at the Schlumpf museum in Mulhouse. It seems he didn't drive his Bugatti 57 very much, but nevertheless ordered new upholstery that was probably not fitted. The two-tone paintwork, blue with black wings, dates from the period the car was serviced for Pertuiset. The Bugatti was subsequently registered in Holland with the number BX 65-64 in the name of A. Thomassen from Maastricht.
Inspection of the vehicle reveals a car retaining all of its original mechanical components. The front axle is engraved with the number 373. The original chassis plate bears the number 57500-19CV. The left rear engine mount has the chassis and engine numbers recorded on it, 57500-373. The cover and body of the gearbox are marked 373. The rear axle is engraved with the ratio 11x46 and the number 373. The dashboard retains its original face displaying two large instruments : a Jaeger clock and a speedometer graduated up to 160 km/h. The chassis is fitted with cable operated brakes.
The Graber 4-seater cabriolet body fitted on chassis 57500 is unique. It is without a doubt one of the two most elegant bodies built by this coachbuilder in 1937, on a Bugatti Type 57 chassis.
1932 Bugatti Type 49 Berline 2/4 portes Vanvooren, Châssis n° 49487
Chassis 49487 was finished in January 1932 and the coachwork was fitted several months later. It was the longer version, with a wheelbase of 3.22m. The engine (n°348), the first of 18 versions, was assembled at the factory in December 1931. The body was built by Vanvooren, in Courbevoie, as recorded in the Bugatti coachwork register : " The 2/4-door saloon coachwork by Vanvooren, Courbevoie, on chassis 49487, was billed to the factory on 7 June 1932, for the sum of 21,500 fr. " This body was number 2316 in the list of Vanvooren creations, and an identical car, chassis 49488, body 2317, left the workshop in Courbevoie on 27 June 1932.
Three months later, on 1 October 1932, the Vanvooren saloon 49487 was transported by road to the Motor Show at the Grand Palais, where it served as a demonstration car for the marque. Once back at the factory, it was used by Bugatti representatives during 1933 and 1934.
On 3 November 1933, the car was invoiced to an agent by the name of Dumont, based in Nantes, for the sum of 39 000 francs. We discover from an exchange of letters in February and March 1934 between the factory and the dealer in Niort, J-B Arnaud, that vehicle " Type 3-litre 300 ex-Dumont, chassis 49487 " required the engine to be dismantled in the Arnaud garage, put in a crate and transported to the workshop in Levallois. During February 1934, the chassis was cleaned and the engine re-fitted in the car. There is letter dated 5 March 1934, addressed to J-B Arnaud by the factory, concerning " The engine belonging to chassis 49487 ex-demonstration Mr Bouchard. " This tells us that having been bought by the agent Dumont in Nantes, it was used as a demonstration car by Mr Bouchard, a travelling Bugatti representative, and driven throughout the Charentes, Deux-Sèvres and Vendée departments.
A letter dated 25 May 1935, from Molsheim to Robert Benoist, at his showroom on avenue Montaigne in Paris, tells us that the car was sold to a private buyer : " I have received your message of 23 May and have taken note of the conditions under which you have negotiated the sale of the Vanvooren 4-seater saloon N° 49487 to Monsieur Marcel Baillier. " An invoice followed, dated 28 May 1935 and addressed to " M. Marcel Baillier, 53 boulevard Saint Germain à Paris " which described the car as follows : " 1 second-hand car, fully serviced, Type 49, 3 litres 300… N° 49487, Schebler carburettor, battery ignition, 6 aluminium Bugatti wheels with 5.25 X 18 used tyres, electric lights and start. Vanvooren 2/4 door saloon coachwork. Price net : Frs 30.000. " This was less than half its price new, explained by the fact that it was over three years old. It is worth noting that at the 1931 Motor Show, a bare Type 49 chassis sold for 63 000 francs, with a 3 000 francs supplement for six aluminium wheels.
The Bugatti was registered on 25 May 1935 with the number 9747 AF 3, in the name of " Baillier father and son, Coucy-les-Eppes, Aisne. " This was changed to Marcel Baillier on 28 May 1936. Marcel Baillier's parents earned a good living, running a hotel and a business trading in grain and coal in Coucy-les-Eppes. Marcel Baillier enjoyed a comfortable life, studying law and living on the Boulevard St Germain in Paris. In 1935 he met Simone Beaudier, a pharmacy student, and they got married on 4 April 1936. Coming from the Parisian bourgeoisie, Simone Baillier could have found it difficult adapting to rural life in a small village in Aisne, a long way from her huge apartment on the avenue Henri Martin. However, the couple took over the family business and Simone Baillier founded the " Coopérative Agricole de Coucy les Eppes " which she continued to run until the age of 75. Marcel Baillier died in Courcy on 26 June 1992, and there is now a street named after him in the village.
In the meantime, the Bugatti left the Baillier family after three years to be acquired by Monsieur Marcel Leclerq, believed to be a doctor, who lived at 6 Passe Demoiselle, in Reims. On 18 July 1938, he registered the car in his name under the number 772 KJ 5. Less than a year later, on 1 July 1939, the Bugatti was registered in the name of Georges Ponsart, a farmer's son from Germigny, while retaining its 1938 plate in the Marne. The register of H.G. Conway, published in 1962, shows that Georges Ponsart bought the car from a Parisian doctor. This must have been Marcel Leclerq, who was not originally from Reims. George Ponsart's grandson recalls : " The Ponsart farm grew wheat and beet on an area of around twenty hectares. Georges hunted partridge three times a week and stood out for being the only Bugatti owner in the region. Georges removed the wheels during the war, so that the Germans couldn't take it. After the war, the car wasn't driven much and as children, we used to go into the barn to play in it. When it was sold to Thomassen, it had to be pulled out, in order to be taken to Holland. Georges then bought a Peugeot 203. "
Around 1955, Georges Ponsart re-registered the Bugatti in the new system, and it was given the number 333 CB 51. One of his daughters-in-law, who married in 1950, has confirmed that the Bugatti was used around this time before being sold to August Thomassen on 18 November 1957. He was a sculptor living at Wilhelmina Singel 105, Maastricht, in Holland. He had to use two carthorses to pull the car out of the barn, as seen in photos taken on the day the car was removed.
During the 1980s, a son of Georges Ponsart, on holiday with his family in Holland, made a journey to Maastricht. There he discovered the Bugatti at the back of a garage, where it had not moved for over 20 years. Thus, for over 60 years, the Bugatti Vanvooren Type 49 saloon would remain in Thomassen's garage alongside a Type 57 Graber cabriolet that had been bought in Geneva in 1960.
A current inspection of the vehicle has revealed that the mechanical elements of the car are totally original. The chassis plate, number " 49487-19cv " is original and has never been removed from the bulkhead. The engine case is engraved with chassis number 49487 and has the correct engine number " L 348 " on the front bracket. The bonnet, engraved with the engine number, and the rest of the bodywork are original. The four pillarless doors with vertical locking (Vanvooren pillarless patent), offer optimal access to the passenger compartment.
The dashboard features the large oval display, completely original, containing six gauges including a clock and speedometer, on a black background. The vehicle still has its two spare wheels on the wings and when it was discovered in Germigny in 1957, it still had its original bumpers. The two-tone yellow and black livery is likely to be the original choice of colours from when it was sold to Mr Baillier. The small owner's brass plaque, engraved with " G.Ponsart. Germigny (Marne) " is still on the dashboard.
The Type 49 was the final evolution of the " single cam " Bugatti touring cars, with twin-spark ignition, 9-bearing crankshaft and aluminium Bugatti wheels. It was a powerful and reliable car, with greater flexibility at low revs than the Type 44 and a cruising speed of between 105 and 120 km/h. A test-drive published in the September 1931 issue of La Vie Automobile, written by Henri Petit, concluded with these words : " The 3L 300 Bugatti is, in my opinion, one of the best cars currently available, one of the quickest, probably the most enjoyable to drive and certainly the safest. It enjoys these qualities from new, without requiring any special development by the client. "
The example on offer has been remarkably well protected from new from any modifications. Having had just two private owners before the war, and only two since 1939, during which time it was stored for nearly 60 years, this Bugatti has been biding its time, waiting to be re-commissioned and put back on the road, complete with a special history and enormous potential.
1938 Bugatti Type 57 C cabriolet Gangloff, Châssis n°57596
It was in December 1937 that this car's chassis (n°57596) was assembled and fitted with engine n°19C at the Bugatti factory. It was for an order dated 27 October 1937, issued by Hendricus Van Ramshorst of the "Garage Albatros", the Bugatti dealer in Amsterdam. This garage opened in 1930 and remained in operation until 1976. According to an entry in the garage records on 20 November 1937, the price was set at 8 860 Florins, which was settled on 21 January 1938.
The factory order book states that the delivery of " Chassis 57596 engine 19C, Order number 1002, ordered by Ramshorst for his client Homan " was planned for the start of January 1938. The actual delivery was made on 18 January 1938.
The Dutch dealer's son recalls that his father often had cars transported to Amsterdam. However, a factory note indicates that 57596 went by road from Molsheim to Amsterdam, with temporary plates 1243 W5 and driven by Schwoerer, a Bugatti employee.
The Bugatti factory charged 66 500 francs for the Gangloff cabriolet, describing it as a: " Grey coloured cabriolet, light tan leather trim, black hood. Car equipped with De Ram shock absorbers front and rear, and special front wings. " The Bugatti coachwork register states that the body itself cost 26 350 francs, of which 1 350 francs was for the special front wings. The total bill came to 93 670 francs. The Type 57C cabriolet was exhibited in the spring of 1938 on the Albatros stand at the Amsterdam Motor Show. It was then bought by its first owner, J. Homan van der Heide, following a test-drive by Williams, the racing driver and representative of the Bugatti store in Paris.
Homan was born in Indonesia where his father, a Dutch senior civil servant was working. Trained as a chemical engineer, he managed a drug production plant during the 1930s, near Utrecht, before moving to the US where he bought a chemical plant in New Jersey. He was a gifted technician who appreciated beautiful cars that he often repaired himself. He bought his first Bugatti, a Type 55 cabriolet Vanvooren in 1935 and developed an interest in the marque. After acquiring the cabriolet 57C Gangloff, he registered it L 16975, the same as his other Bugatti, as this number referred to the owner and the letter L stood for Utrecht. The garage at his property in Maarssen was heated and big enough for four cars. According to his son, Homan's cars were all maintained by the small garage Broedelet, the Citroën agent in Maarssen. It was Homan himself who introduced Broedelet to working on Bugatti.
In November 1938, Homan exchanged his Atalante 57SC (chassis 57373) for a Ventoux coach (chassis 57720) intended for his wife. The 57C cabriolet was reserved for him. We must presume that when he left for the US, around 1950, the cabriolet 57C Gangloff chassis 57596 was taken in by the Garage Albatros. We do know that during the war, this cabriolet was one of a dozen Bugatti shut away in a church by Hendricus Van Ramshorst, hidden from the Germans. In a photo taken in this building, we can make out the 57596 at the back on the right. It still has Homan van der Heide's registration plate L 16975. It is likely that once the war ended, the cabriolet remained in the Garage Albatros for a long time, as in those days it would not have been easy to sell such a vehicle.
In 1952, the supercharged Stelvio cabriolet was still for sale in the Albatros garage. It sold a few months later to Tibor de Machula, who lived at Brouwerstraat 12, Amsterdam. A talented cellist originally from Hungary, de Machula played with the Berlin Philharmonic Orchestra, conducted by W. Furtwängler. He had tested the cabriolet in 1952 with Arie Van Ramhorst, from the Garage Albatros, and his friend Eggly de Flines. They appear, alongside the latter's mother, in photos taken on this occasion. The car was still in its original colours, grey with blue hood, and the registration G 26142 visible in the photos corresponds to an area of Amsterdam and dates from Van Ramshorst's ownership when the car was recovered after the war. De Machula bought the car in May 1953 and registered it NX 94 23. It kept this number until it was exported to France in 1983.
In the Bugatti Register published in 1962 by H.-G Conway, the Bugatti already belonged to another Dutch enthusiast, Karel Hendrick Sauerbier, of Oostvlietweg 35, in Leidschendam, who had bought the car on 14 September 1961. He ran the printers Stadtler & Sauerbier with his brother in Rotterdam. The two of them collected old cars including several Bugatti : Type 23, Type 35 from 1925, roadster Type 43, Type 44 and three Type 57. At this time, the 57C Gangloff still had a front axle modified with independent suspension, installed by Homan, having been equipped from new with hydraulic brakes. During the same period Karel Hendrick Sauerbier acquired a 1925 Type 35 and the ex-King Leopold of Belgium roadster Type 43A. These last two cars were sold by him in December 1977, in exchange for a farm with outbuildings near Buis-les-Baronnies, in the south of France where he had always dreamed of settling down.
On 22 November 1975, he sold the cabriolet 57C to one of his friends, Gerrit Blokhuis, a longstanding Bugattist (whose four children inherited and continue to share his passion today), who had helped him to rebuild the engine of his Type 43. At this point, the 57C wasn't driving and had to be towed to Blokhuis's home in Hummelo, in the east of the Netherlands. The hood was in very bad conditions but everything else was correct. It took two years of work and a full chassis-up restoration to return the 57C cabriolet to its former glory. The two-tone blue colour scheme was kept but the independent front suspension was removed.
Work to the body was entrusted to a coachbuilder by the name of Anton Siebelink, from Doetinchem, who had already worked for Blokhuis, building a Grand Sport body for his Type 44. Displaying a rare mastery, he carried out every aspect of the bodywork on the cabriolet Type 57 C. The original leathers were conserved, and treated liberally with oil to restore their sheen. The restored car's first outing was in the International Bugatti Rally in Denmark in 1977. It later took part in the International Bugatti Rally in Holland in 1980, and the Bugatti Centenary in 1981.
In March 1983, the car sold to Daniel Roggwiller, a French collector and enthusiast of 1930s classics. Trading in exotic leathers and connected to Hermès, he already owned elegant Delahayes, Rolls-Royces and Hispano Suiza, all maintained by the Hispano Suiza specialist Éric Limpalaer in Calvados. He registered the vehicle with the number 981 EJC 75 and carried out a top-level restoration. The car lost its two-tone livery and was repainted dark blue. Éric Limpalaer carried out work to the clutch, the cam gears, the Stromberg carburettor and he secured the front axle with a push rod. Roggwiller told us that he used the car for nearly 20 years without any mechanical problems. He took part in numerous events including the Munster International rally in 1987 and various Bugatti meetings held every March at Montlhéry. The car then was sold on 18 March 1991 to the present owner.
The car offered in the sale is one of the first supercharged Type 57 cabriolets. Following the launch of the 57C at the Paris Motor Show in October 1936, with the presentation of a Ventoux coach and a black Atlantic 57 SC, production of the 57C began in February 1937. That year, Gangloff built five four-seater 57C cabriolets and in 1938, a new series was launched, with 57596 being the first example.
This Gangloff cabriolet is unique, fitted new with four DeRam shock absorbers at the first owner's request, who also insisted that Gangloff make special enveloping wings. It was also one of the first 57s to be equipped from new with hydraulic brakes. Regularly maintained by the Van Ramshorst garage in Amsterdam during its early days in Holland, then fully restored by Gerrit Blokhuis, the car was subsequently cared for by its Parisian owner for nearly two decades.
1931 Bugatti 51 Grand Prix, Châssis n° 51128
Following the delivery of the first Bugatti Type 51 at the end of April 1931 to Count Stanislas Czaykowski in France, the factory prepared two more cars for the French market in May. They were intended for the two most experienced and successful amateur Bugatti drivers in the country: Jean Gaupillat and Marcel Lehoux. The Bugatti Type 51 with engine number 9 was for Gaupillat, and Lehoux was assigned the car with engine number 10, that, according to the list of orders, was chassis number 51128. It was built to the client's order and not one of the factory cars prepared for the 1931 season. It had therefore not taken part in any racing when it was delivered to Paris, on 1 June 1931, to Marcel Lehoux, who owned a large mechanics workshop at 13 rue Auber in Algiers. The Bugatti was sold to him for the significant sum of 140 000 Frs.
On 3 June 1931, the Bugatti 51128 was registered in the Seine department, with the number 7958 RE 9. Lehoux must have had a pied à terre in the capital. His 35B - chassis 4935 - was also registered in Paris in 1929 : 2938 RD 2. Of the two type 51s built in May 1931, 51128 - engine 10 - was the first to leave the factory on 1 June, and Gaupillat's: 51130 - engine 9, was not delivered until 13 June. And so Lehoux was able to line up his new Pur-Sang at the start of the Geneva Grand Prix on 7 June. At the end of a wonderful 150km race, which he led from start to finish, Lehoux claimed victory in 1h 47 min, ahead of A. Lumacchi in a Type 35B. The other Bugatti Type 51 (chassis 51126) entered in the race, driven by S. Czaykowski, went off the circuit and didn't finish.
On 21 June, in the 25th ACF Grand Prix in Montlhéry, Lehoux shared the wheel of 51128, race number 52, with his great friend from Rouen, Philippe Etancelin. In the 15th of 100 laps, they were forced to retire with mechanical problems having been in 6th position during the first hour of the race. During the practice session, Lehoux confided to C. Faroux : "Etancelin and I thought 10 hours was far too long for a fast race, five hours seemed more than enough."
Two weeks later, on 5 July, Lehoux secured a second victory in 51128, in the 7th Grand Prix de la Marne at the Gueux circuit. The early retirements of Chiron in the factory Type 51, and Count d'Arnoux in another Type 51, meant the battle of the twin-cam Bugatti was between Czaykowski and Lehoux. At the finish line, the Maserati Type 26 of Dreyfus split the two. Lehoux won on this fast circuit having driven at an average speed of 143km/h, without beating Chiron's 1928 record of 146km/h in a Type 35B. "The very fine driver from Algeria has just shown us what a great talent he is, and with luck on his side, he may go on to succeed in splendid style. He led the race in a remarkable fashion, increasing his average speed every lap. The winner was decorated and complimented by Mr Paul Marchandeau (the mayor of Reims), the Viscount of Rohan and the prefect of Marne. "
In the German Grand Prix, on 19 July, at the Nürburgring, Lehoux was with five Type 51 factory cars and the private entries of Von Morgen-51123 and Wimille-51130. Just after halfway through the race, Lehoux went off the track. " A lack of grip on the Bugatti means they have never been able to push hard in the wet...we only had to lament the retirement of Lehoux, who was working very hard and luckily the car was hardly touched. ".
After a break of six months, 51128 returned to the track in Lehoux's hands. It was in Monaco, for the 4th Grand Prix, on 17 April, that the Type 51 resumed service to finish 6th overall. Lehoux finished ahead of the three official Type 51s of Williams, Bouriat and Divo !
At the Grand Prix d'Oranie, on 24 avril, Lehoux retired a third of the way through the race with a mechanical problem. After another retirement caused by an issue with the connecting rod in the first few laps of the Italian Grand Prix at Monza, on 5 June, Lehoux brought 51128 home in second place in the Grand Prix de Lorraine on 26 June.
A problem with the differential forced him to retire at the German Grand Prix on 17 July, and he suffered the same problem before he'd even started the race on 24 July in Dieppe. During testing at Dieppe on 21 July, Lehoux filled in the entry form for the Klausen race, to take place on 6 and 7 August. Lehoux recorded the address of his workshop in Algiers and his membership of the A.C.F.
The rest of the season was marked by a series of poor results for 51128. But from August or September 1932, 51128 was joined in the Lehoux team by his new Bugatti (51144), a secondhand car, with bodywork already bearing the scars of competition. In February 1933, the first Type 51 belonging to M. Lehoux - 51128 was officially registered, following its sale, in the name of "Louis TRINTIGNANT, wine producer in Châteauneuf-du-Pape."
Louis Trintignant competed throughout the 1932 season in his supercharged 2-litre car. During these races, various improvements were made by his mechanic Paul Sauret (1908 - 2001), known as " Paulus ", who would continue to work for the Trintignant family until 1947. He deserves a mention here as he supported Louis in his first foray into racing until the fatal accident in Peronne in 1933, and Sauret was also the first person to offer support to the young Maurice when he took his first laps round the Mirimas motor racing track in 1938.
1932 was an active year with many victories, local and national, for Louis Trintigant in his Type 35C. With such good results and experience under his belt, Louis Trintignant was able to approach the 1933 season confidently, especially with such a formidable machine at his disposal, Lehoux's old Type 51.
The Bugatti 51128 was registered in the name of "Trintignant Louis, Châteauneuf-du-Pape", with the number 3652 ZA 2, on 9 February 1933. It is possible that Lehoux sold the car to Trintignant in September 1932, and that the latter had no need to change the registration before the start of the 1933 racing season. Ten days after it was registered, the Bugatti lined up for the start of the Grand Prix de Pau, on 19 February. It was on the grid with eight other Bugatti Type 51s ! The result of the first race was encouraging : Trintignant finished 4th behind the Alfa Romeo Monza of Etancelin and the Bugatti Type 51s of Dreyfus and Bouriat, all pretty much factory cars.
In the spring of 1933, Louis Trintignant entered several regional events, with decent results matching the other Bugatti Type 51s driven by Falchetto, Braillard and Lehoux in 51144. Trintignant finished 5th in la Turbie on 6 April, in 4min 1sec 3/5, behind Braillard in 3min 59sec 4/5, but in front of Villoresi's Alfa Romeo Monza. A few days later in Nice, after a 500m rolling start, he finished 4th, behind Braillard and Canin in a Type 35B.
On 14 May, in the hillclimb des Alpilles, Lehoux set a new record in 51144 while Trintignant and Braillard matched the previous record.
With no photos available of these three races, it is difficult for us to attribute these laurels to Trintignant's Type 51, rather than his Type 35C (4941). However, the results appear to indicate that the power of the car used in the Turbie and at Les Alpilles was comparable to that of the Type 51s driven by Braillard and Lehoux.
Paul Sauret told the author in 1992 that he had put the engine from the 51 in the 35C chassis, at the request of his driver. It is logical to assume this happened in April 1933. There is every chance that in the Alpilles hillclimb on 14 May, the twincam engine, offset bulkhead and twin opening fuel tank had already been fitted ; the car matched the pace of Braillard's 51 and was in the same configuration, with a Type 51 engine in a 35C chassis, as it was four days later at the start in Péronne. It seems that L.Trintignant had been disappointed with the handling of his Type 51 chassis and found his old 35C more manageable.
During the transformation, the side exhaust, with modified bonnet, and possibly the whole bodywork was retained on chassis 4941, which was now fitted with the engine from 51128. Thus prepared the car was loaded onto the Studebaker lorry duly driven by Paul Sauret, who left Sainte-Cécile for Péronne on 18 May.
Destiny lay in wait for the valiant driver from Provence : "On 20 May in the morning, during the first test session, Louis Trintignant regained confidence in the car that he had often steered to victory. The twin cam engine was pushing hard and would probably have set a good time. But then a policeman crossed the road, the driver swerved to avoid him and hit a milestone marker causing the car to barrel roll for 50 metres. The Bugatti finally landed on its wheels, the driver was thrown out, with his throat slit by the glass windshield. His body lay there by the side of the road, with blood gushing from the wound, and was covered with newspapers. " (Extract from the Archives d'une Passion.A.R.)
The local press reported on the tragedy : "At 7 o'clock in the morning on 20 May, an explosion shook the village of Mesnil-Bruntel. The Bugatti of Trintignant left the road at full speed, on the long straight. Perhaps a tyre had burst. Had he been blinded by the sun ? The car left the track and barrel rolled, skimming the righthand side of the road by number 15 on the Grande-Rue. The car was thrown to the left and crashed into the wall of another house. The driver was thrown out and was hurled onto Mme Polleux's doorstep. A few hours later, Louis-Aimé Trintignant died in hospital in Péronne. He was 30 years old." Paul Sauret would have been the first on the scene to attend to his unfortunate friend.
The next day, during the race, the young Guy Bouriat, sales director at Bugatti Paris, was killed at the wheel of his own Type 51. Following the tragedy that claimed the lives of two of the bravest Bugatti drivers of the day, the Automobile Club of Picardie and l'Aisne set up a fund to raise money for a monument, erected in 1934 commemorating Guy Bouriat (1902-1933) and Louis Trintigan (1903-1933). On the righthand side of the monument, engraved in stone : "Louis-Aimé TRINTIGNANT, born in St Esprit (Gard) on 17 May 1903. Killed during testing at the Grand Prix de Picardie on 20 May 1933."
The poor, damaged Bugatti was quickly retrieved from the village of Mesnil-Bruntel and taken back to the garage in Chateauneuf du Pape by Paul Sauret. The chassis, the original type 35C chassis 4941, was so badly damaged that a new one was ordered from the Bugatti factory. This fact has been confirmed to us by P.Sauret. The original 51128 chassis, in the garage since April 1933, stood next to the 35C engine from chassis 4941, both elements considered to be less effective than the 35 chassis - 51 engine combination. While waiting for the new Type 35 chassis they had ordered from Molsheim, it made sense for Louis's mechanic to fit the Type 51 engine back in its original chassis, with the holes there ready for everything to slot back in.
A current examination of the two chassis confirms the following : the chassis with engine 51128 has the original frame, from June 1931, that was delivered to Lehoux. It bears number 705. As for the current chassis of the car with engine 4941, it was discovered by Antoine Raffaelli at Gros in Robion : its frame had been built at the factory in the spring of 1933 and carries the number 730. The destroyed 1929 35C chassis, must have had a frame number of around 630.
A little over three months after the tragedy, Louis Trintignant's widow sold the Bugatti Type 51, reunited after the event with its original engine, to the former Terrot factory driver, Jules Rolland. The vehicle was registered at his home address 3 place Jules Gasquet in Avignon, with the number 3784 CA6, on 26 August 1933.
Jules Rolland (1900-1996) was a well-known figure in motorcycle racing. Between 1924 and 1928 he was the most successful champion in the sport, as official rider for Terrot. Rolland's brilliant career came to a halt on 27 April 1928, with a serious accident during testing for the hillclimb, la Côte des 17 Tournants, in Saint Forget, near Versailles. His injuries prevented him from racing properly again until 1934.
His return to competition in the ex-Louis Trintignant Bugatti Type 51, represented a physical challenge for Rolland and an opportunity to realise his ambition to be a racing driver. And so, from 26 August 1933, the Bugatti was stored in the garage, biding its time. On his first trip out in the car, Rolland won the Course du boulevard Michelet, in Marseille, on 25 March 1934. He set the fastest time of the day by 30 seconds on the kilometre sprint, with an average speed of 118.421 km/h. Rolland was congratulated by the previous recordholder, the Bugatti driver from Marseille, Aristide Lumacchi.
On 6 May, at the Val de Cuech, near the Salon de Provence, Rolland set the quickest time of 2 min 51 sec on this 4.25km hillclimb. On 18 June, he took part in the Mazamet hillclimb, followed by Saffres, near Cavaillon on 15 July. On 19 July, he retired on the 7th lap of the Grand Prix d'Albi. On 26 September, he competed at Mont Ventoux, the scene of some of his past triumphs, and achieved 6th in the over 2-litre category, behind Delmo and in front of Delorme, both in Bugatti 51s. The local press applauded his performance : "Among the entrants, we find, after a seven year absence and a terrible accident, the motorcycle champion, former motorcycle record holder at Ventoux and overall winner in 1927, J. Rolland, driving a Bugatti 51."
In 1935, he took part in several races in his Bugatti 51128 : we find him on 27 May in the Alpilles, on 2 June in the Val de Cuech and finally on 4 August in Valréas.
Maurice TRINTIGNANT, born in Sainte-Cécile in Vaucluse, grew up with a view of Mont Ventoux behind the vineyards that lay stretched out towards the horizon. Born in 1917, he was the last of Fernand Trintignant's six children. At the age of ten, he spent time at his brother René's garage in Avignon, that housed several Bugatti. From 1930, he would have seen the Grand Prix cars turn up in Sainte-Cécile : the Type 35A, the 35C and the 51 belonging to his brother Louis. "I drove my first car at the age of seven, in the courtyard on my parents' estate at Sainte-Cécile les Vignes. For Maurice, 1938 was the year that everything changed. In February, he decided to buy his brother Louis's old Bugatti Type 51, waiting for him at Rolland's in Aix. The car was registered in his name on 15 February 1938, with the number 932 ZA 4, at his address 1 rue Henri Fabre in Avignon.
Maurice was not yet an adult, and in order to buy the Bugatti, he had to borrow from a money lender. He then persuaded Paul Sauret, the mechanic of his late brother Louis, to teach him to drive the Type 51, on the race track at Miramas. He also needed his older brother Raoul to apply for the special dispensation needed for him to enter the Pau Grand Prix taking place on 10 April. Sauret was not very keen, but the test session at Miramas convinced him : " You are up there with the fastest.". Maurice has written on the back of a photograph "Testing the car at Miramas, 173 average lap speed" and on the back of another photo taken in March 1938 at Miramas are the following notes in Maurice's handwriting : "3rd test session after rebuilding the engine. Worn left rear tyre burst on the way into the corner opposite the righthand stand, 200 km/h. Best lap average speed 204." The Trintignant's mechanic, galvanised by the youngest brother's performances, agreed to help fend off bad luck. "I didn't want another brother to die in my arms." Maurice Trintignant used a garage, with P.Sauret, in the centre of the village of Châteauneuf-du-Pape. For his first participation in a Grand Prix, on 10 April 1938 at Pau, Maurice wore his brother Louis's old racesuit and white cap. He finished a respectable 5th, where his brother had finished 6th in the same car in 1933, and took home his first winnings, a prize of 3 000frs.
On 5 June, M. Trintignant won his first race at the Grand Prix des Frontières de Chimay (Belgium). "Lap after lap, Trintignant ran in the 4th row, then, picking up speed, he passed Tremoulet's Delahaye and caught up with the Bugatti 57S of Mathieson, setting record times: 5'11' on the 6th lap and 5'8' the lap after, which equated to 127, 052 kms/h. The public got behind Trintignant's fight back, as he improved on the best time of the day, lap after lap. On the 10th lap he was just 15 seconds behind Mazaud, and this came down to 8 seconds behind the leader on the 11th lap. At the Salles corner, Trintignant succeeded in passing Mazaud and completed his final lap in the lead, recording a time of 5'3' (129.148 kms/h), the best time of the day."
In September, the young winner took part in the 12 heures de Paris à Montlhéry, in the sport category. The Bugatti Type 51 was duly equipped with wings and lights for the occasion. After a good start, Trintignant was running in 2nd behind the Talbot of the eventual winner Lebègue. However, after 4 hours racing, the Bugatti's rear left wheel came off and he was forced to retire.
For the start of the 1939 season, the Type 51 was equipped with wire wheels to replace the aluminium ones. The mechanic Paul Sauret must have taken advantage of the winter break to fit a Cotal gearbox, before racing started again in 1939. He remembers installing it after two or three races. The season began with a retirement at Pau on 2 April. Maurice Trintignant hadn't taken part in testing, and started last on the grid. He eventually retired on the 13th lap.
He then won the hillclimb at Saint-Europe (Orange) where Louis had also distinguished himself. Maurice recorded the best time and overall record time for the event. On 28 May, he won, for the second consecutive time, the Grand Prix des Frontières in Chimay. On 30 July, he finished 5th in the Circuit des Remparts in Angoulême, run in formula libre.
The war brought the young Bugattist's racing ventures to an abrupt halt. It was at the Mas d'Arnaud, the lovely 17th century property belonging to his step-father, that Maurice was arrested by the Germans and deported, first to Mathausen, and later to a work camp in Austria. On his return from captivity, Maurice rediscovered his Bugatti 51, which had spent the whole war hidden in bits in hay bales in Vergèze. Paul Sauret was still there ; the Trintignant team reunited to compete in Grand Prix racing once more. In symbolic fashion, the Bugatti was brought out of the hangars at Vergèze to take part on 9 September 1945 in the Grand Prix des Prisonniers, at Bois de Boulogne. The entire Trintignant team travelled there, in the family Buick : Paul Sauret and his wife Laure, Maurice and his first wife's two daughters, as well as Fernand-Pierre, Raoul's son. The race was organised by the A.G.A.C.I. on the 2.8km circuit. The race was won by the best and most popular driver of the day : J.P.Wimille, in the most powerful machine on the grid, a 4.7-litre Bugatti Type 50B single seater. Maurice was forced to retire, as during the car's period of inactivity, rats had made a nest in the fuel tank of the Bugatti 51 and, although it had been cleaned, the fuel pipes became blocked with rat droppings, constraining the talented driver's enthusiasm. At the end of the race, the winner, Wimille, gave Maurice the nickname "Pétoulet" (pétoules = rat's droppings).
Following the armistice, M.Trinignant had rented M. Roumestan's motor car garage in Vauvert, near Vergèze. He duly installed the faithful Sauret, and their collaboration continued until 1948. Sauret and his wife moved in next to the garage, on rue de la République, in Vauvert.
The Grand Prix de Nice 1946 was the first international race after the war. It took place on 22 April over a distance of 65 laps. Trintignant started mid-grid having set a respectable time in qualifying, but he retired on the 30th lap with a fuel problem.
In the Grand Prix de Marseille, on 13 May, M. Trintignant started on the front row in the first round, but retired with magneto problems.
The following week, at the Grand Prix du Forez, on the Andrézieux circuit, Trintignant started in last position, and drew attention for his remarkable recovery. Although he was hoping for a podium finish, he had a fuel leak and had to make do with 4th place.
On 30 June, M. Trintignant lined up once more for the start of the Grand Prix du Roussillon in Perpignan. The Bugatti finished in 5th place, despite ignition problems, and recorded a quicker lap time than the winner, Wimille, in his Alfa Romeo 308.
At the start of July, M.Trintignant retired with a fuel leak at the end of the Grand Prix de Bourgogne which took place in Dijon. He also failed to finish in the Prix des 24 heures du Mans which was contested in Nantes on 28 July, due to a problem with the spark plugs.
The 1947 season saw Trintignant take part in the Grand Prix de Marseille, on 18 May, in a Bugatti Type 51 in the 1500cc class. Maurice Trintignant and Paul Sauret told us the story of this other Bugatti Type 51A, bought in 1947 from the mechanic and racing driver from Bordeaux, Charles Huc. This was Louis Villeneuve's old Type 51A, chassis 51157-engine 31.
At the end of 1946 or the start of 1947, the 51A 51157 had been bought by Huc. Sauret recalls that the latter "lent it to M. Trintignant, for one race, as Huc had a health issue , […]. His car was a twin-cam 1500cc, with mechanical gearbox, a large supercharger and a narrow radiator that got really hot." It is possible that the race Sauret was referring to was Marseille on 18 May 1947.
Trintignant subsequently agreed to sell 51128 to Huc. Maurice remembers : " I sold my 51 to Huc from Bordeaux. He owned a 51A single seater, but he never paid me. My car (51128) stayed with me, equipped with the engine from Huc's 51A single seater (51157). " And so there was an exchange or mix of the two engines 51128/51157. Sauret adds to the puzzle : " Huc's mechanic and his wife came to our garage. We had put the 2300cc engine from 51128 in the 1500cc single seater, then after the race, the 1500cc engine was put back ". Sauret recalls also having gone to Bordeaux to fetch the 51128 that Huc hadn't paid for. It had been taken from the garage in Vauvert, and was found in bits at Huc's.
After 1947, 51128 remained in Trintignant's hands, still with the 1500cc engine. Huc's single seater 51157, equipped with the 2300cc engine, left for North Africa shortly afterwards and disappeared. Maurice Trintignant held onto his Bugatti Type 51 which was on display in his livingroom in Mas d'Arnaud until 1974.
The car was then acquired by the collector Jacques LEFRANC who owned a small automobile museum in Surry le Comtal in the Loire. His mechanic Marc Defour was given the task of restoring the car with the aim of preserving its originality as much as possible and retaining the exterior appearance of a Grand Prix Bugatti marked by history.
An intial inspection revealed that the chassis was slightly warped, probably twisted by a violent shock to the wheel against a kerb. It was decided not to straighten the frame as it would not have been possible to replace the body. Defour adjusted the arc of the springs, diagonally, so that the car was balanced on the four wheels. The hollow front axle was not damaged. The steel bulkhead was out of shape, as if it had been crushed, to such an extent that the magneto was no longer in line with the camshaft. There were small pieces of wood used to wedge the axle into position. The 1500 engine had lost the upper crankcase, and a wooden model, made by Pierre Dellières replaced the missing piece. Through the assistance of Geoffrey Saint John, Lefranc had an upper crankcase sent over from England, complete with crankshaft and pistons. During the reassembly, it was discovered that the 1500cc crankshaft had the number 31 engraved at one end and on a bearing, the number that was also on the lower crankcase of engine 51128. According to Marc Defour, this engine part almost certainly came from Trintignant's car. Maurice admitted to having lent a bugattist friend the crankcase and shaft that was in 51128 at the time it was in the 1500cc configuration ; and these parts were never returned to him. It is worth noting that an old case, probably the pre-war factory replacement, stamped 51128, was then fitted.
The engine work by Defour allowed the original crankshaft and pistons, with the correct dimentions, to be kept. He installed new piston rings and pins, and had to remachine the bearing face of the cam shaft case. The ignition set-up was the same as for the 2.3 litre.
The car hadn't had an original Bugatti gearbox since before the Cotal box was fitted at the end of 1938. However, Trintignant had installed a wooden copy of a Bugatti gearbox, fixed with wood screws, which had an original cover fitted onto it. Defour had to change the gearbox support rails that had been modified for the Cotal box. He found an old case and fitted it with new ratios. Concerning the original gearbox, Trintignant apparently told A. Chomienne : " I lent it to a guy from Marseille who never returned it. I must get it back. "
It has the original rear axle housing and a new differential, 14X54 was fitted. The enormous fuel tank of over 150 litres was completely corroded. Its bulky shape impinged on the passenger compartment. This hadn't bothered Trintignant, who was small, but Lefranc couldn't get into the cockpit, so a standard tank was fitted. New Bugatti patented aluminium wheels were fitted for safety reasons.
There had been no alterations to the period coachwork ! It conformed to the car as seen in photos of Louis Trintignant at Péronne in 1933. It is likely that following the accident that made the chassis of the 35 (4941) unusable but didn't affect the bodywork, the body was refitted by Sauret to 51128. The paintwork shows traces of a dozen successive layers, including one white and three different shades of blue, one fairly light. Today the car retains the dark blue paintwork, in superb original condition. An old upholsterer from Surry le Comtal restored the original seats, while probably renewing the padding. The dashboard was re-turned, the dynamo with its old mounting, was kept. On the lefthand side, the missing auxiliary lubrication pump was replaced. The radiator core, no longer in honeycomb form, was redone. The restoration was finished in a few months and Defour decided to run the car in on the 7km road between the garage and his home. To his surprise, the 1500cc engine had good torque at low revs. In first gear on tight bends, he thought the clutch was slipping, so he adjusted it and set off again. The two rear wheels had been slipping. Before and after the restoration, the car was exhibited at the Musée de Surry le Comtal. Jacques Lefranc never used it.
Many years later, the Bugatti was bought by Christian Pellerin, before being sold at auction on 14 December 1992, in a sale held by l'Etude Poulain-Le Fur at the Palais des Congrès de la Porte Maillot, in Paris. Since that date, the car has belonged to Jean-Claude Miloé. It has been maintained by the garage Novo, the Bugatti specialist in Marolles en Hurepoix (Essonne).
During the commemoration of the Grand Prix de Péronne in 1993, the current owner had the honour of allowing Maurice Trintignant to drive the car, at the exact spot where his brother Louis had died some sixty years earlier. At this occasion, Maurice inspected the car closely and passed on the following information to J.C. Miloé : " I got Sauret to carry out several modifications to the car. The holes in the bulkhead show the low setting I had for the steering, as I was short. I had this opening made to the right of the steering wheel, to get a little air in the car as, being small, I was too enclosed. The hump on the lefthand side of the bonnet, near the fixing for the holding strap, was there to help with cooling the dynamo which gave me a problem in some of the races. The sleeve visible on the front right arm of the chassis was added to provide reinforcement after an accident. The foot on the rear brake flanges prevented the brake cable from jumping out. I had a rearview mirror fitted on the right and the fixing holes are still there. "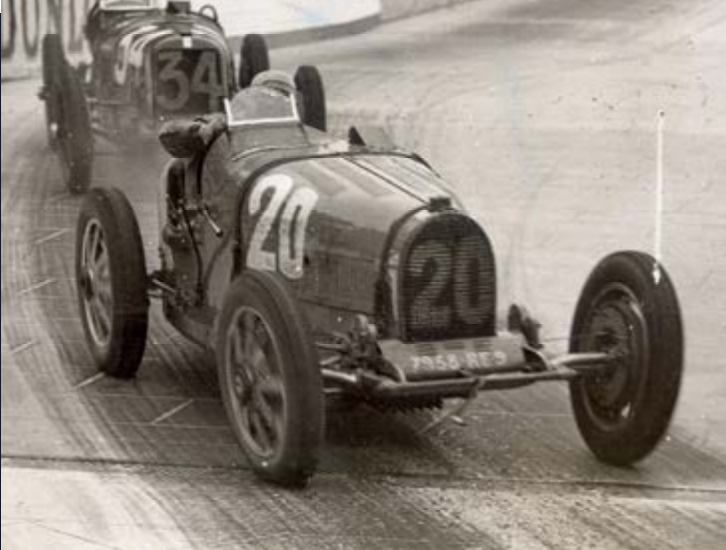 1936 Bugatti 57 Atlantic modifiée Erik Koux, Châssis n° 57654
Authentic Bugatti Atlantic cars are nowadays in possession of collectors who are not willing to be separated from them and they are among the most expensive automobiles in the world. Therefore, the enthusiast wishing to enjoy this fabulous creation from Jean Bugatti (based on the brilliant chassis 57S) had no choice but to turn to a recreation where the best mixed with the worst. In this case, we are delighted to offer one of the most beautiful and accurate Bugatti Atlantic replicas still in existence. It has indeed the particularity of relying on an authentic Bugatti 57 (chassis No 57654) with its saloon 57 bodywork done by Gangloff; it was also pretty complete from what recalls Hans Matti, a swiss specialist of the brand. This car was registered in Paris in 1954, it was then purchased around 1986 by a serious French collector who owned a dozen Bugatti automobiles. During that period however, he was not satisfied with the four-door 57 and considered it only as a base, since he was dreaming of the ultimate when it comes to Bugatti: the Atlantic.
It turns out that during the same period, a Danish engineer living in the South of France named Erik Koux began to think about making Bugatti Atlantic replicas. As a true lover of the brand and a creative genius, Erik Koux would embark himself into this crazy venture of rebuilding this mythical car. In 1989, both men began an exchange of correspondence in order to initiate a project to build an Atlantic as close as possible to the original, based on a 57 654 version. In November 1991, the chassis of the car is shipped to Erik Koux's workshop in order to start its transformation. Differences between a 57 and a 57S are mainly concentrated around the engine (dry crankcase for the 57 S), the chassis (lower for the 57 S) and of course the bodywork. Consequently, Koux provided a 57S type chassis from his factory, as well as the engine crankcase which was especially made since the original part was untraceable. He customised it using the camshafts from the 57 654, number 9G (left) and 28D (right). The engine-transmission assembly was then handed over for a complete restoration to Laurent Rondoni, the world renowned specialist from Ventoux Moteurs in Carpentras.
The car is then transported to Lausanne at the Fernandez workshop in 1993, one of the most reputable swiss experts when it comes to bodywork development. This specialist has worked on fantastic projects, such as the bodywork restoration of a Talbot "Teardrop" which won the Pebble Beach concours d'elegance and, also the realisation of its first aluminium Bugatti Atlantic by Koux in 1992 for an important Dutch collector (57302). They consequently gained a deeper knowledge of this model and on that basis, all detailed dimensions and plans of the bodywork were provided to them by Erik Koux (from the original car). That's how they ask to Ebenisterie G.Clavel to built the entire wooden structure before converting it into a brilliant and successful aluminium body. Once finished, the bodywork is then sent for painting at the Margairaz workshop based around the same town in Lausanne. The car is finally polished and completed at Guifrida and Fernandez in 1995, before successfully passing its technical tests and getting registered for the road in France in 1996. This unconventional car goes hand in hand with a large folder which allows to track its elaboration and fabrication, with tons of correspondence with Erik Koux and numerous invoices. One of the things to remember is that this Atlantic is very much based on an authentic Bugatti 57; Hans Matti, who conducted his inspection, consequently identified all the numbers taken from original Bugatti parts. This car has rarely been on the road since its completion and remains in superb condition today.
Let's not forget that the Atlantic had a 180 hp Bugatti 3.3 litres dual-camshafts engine which could reach 200km/h, an extremely rare privilege at a time when even the most amazing touring automobiles could reach up to 130km/h only. With this kind of performance, the Atlantic was in a league of its own, consequently being perceived as an extraterrestrial machine in a world of high and traditional cars. Erik Koux's achievements were made with great seriousness, loyalty and love of the brand. This Atlantic is a tribute to what many consider to be the most extraordinary car of all time.
---

February 6, 2019 RM / Sotheby's Auction Place Vauban, Paris, France
1994 Bugatti EB110 Super Sport, Chassis No. ZA9BB02E0RCD39012, Engine No. 086, Estimate: €1.3M - €1.8M
2012 Bugatti Veyron 16.4 Super Sport, Chassis No. VF9SG25243M795038, Estimate: €1.5M - €1.7M
2014 Bugatti Veyron 16.4 Grand Sport Vitesse, Chassis No. VF9SV25274M795073, Estimate: €1.575M - €1.8M
2018 Bugatti Chiron, Chassis No. VF9SP3V33JM795060, Estimate: €2.36M - €2.75M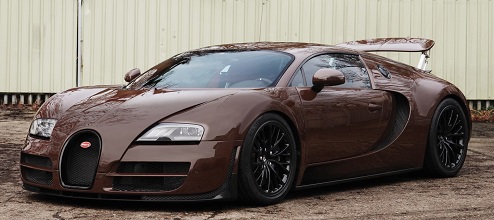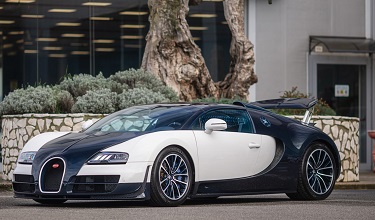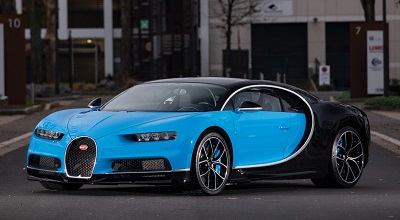 ---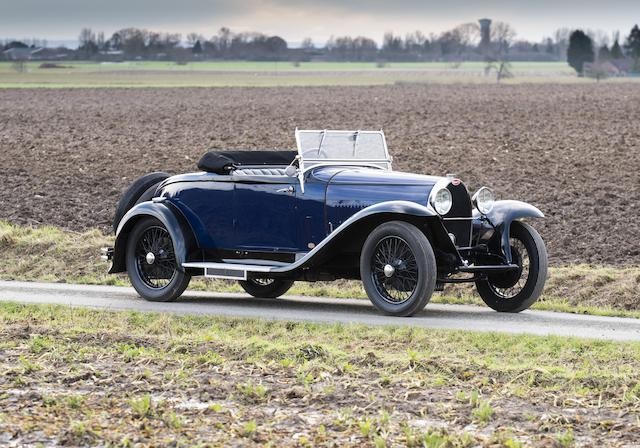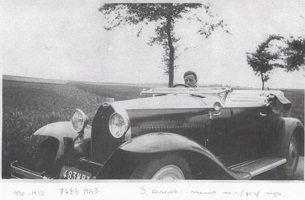 February 7, 2019 Bonhams Auction: Les Grandes Marques du Monde au Grand Palais Le Grand Palais, Paris, France
1930 Bugatti Type 40, Chassis no. 40852 Engine no. 770, Estimate: € 380,000 - 460,000 (£ 340,000 - 410,000)
1928 Bugatti Type 43 Grand Sport Tourer, Chassis no. 43258 (43291) Engine no. 132, Estimate: € 1,250,000 - 1,450,000 (£ 1,100,000 - 1,300,000)
First owned by Crown Prince Leopold of Belgium
2018 Bugatti Type 35 Child's Car, Estimate € 4,000 - 7,000 (£ 3,600 - 6,300) no reserve.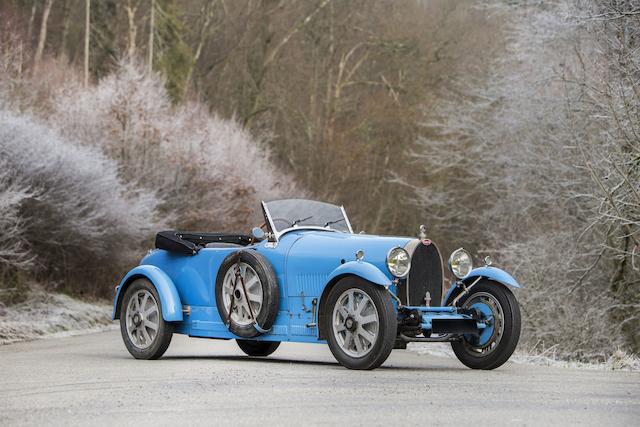 ---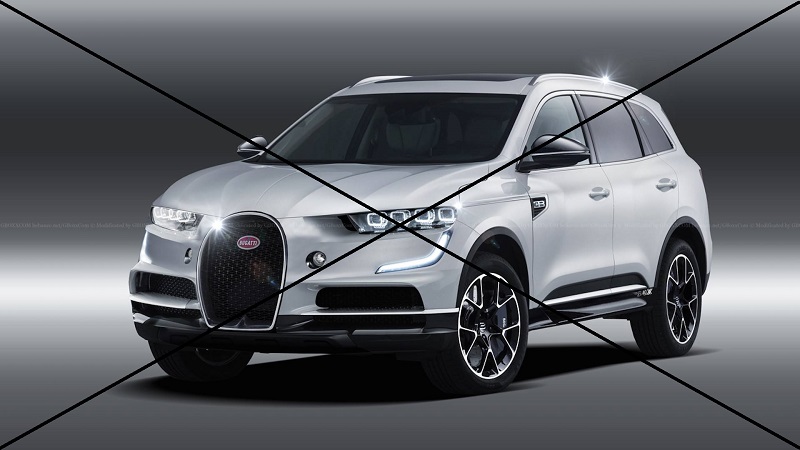 January 25, 2019
Bugatti President Says An SUV is not happening
Very few automakers have resisted the temptation of not adding an SUV to their lineups, and you probably only need just the fingers from one hand to count them all. Much like McLaren has reiterated it won't be going down the SUV road, Bugatti is now confirming there are no plans to come out with a high-riding model. The reveal was made by company president Stephan Winkelmann in an article published on the official Bugatti site.

While the said article talks about what Bugatti was able to accomplish in 2018 and what lies ahead for 2019 when the Molsheim brand is celebrating its 110th anniversary, at the very end of the article, Stephan Winkelmann briefly mentions SUVs. Here is what the former Lamborghini and Audi Sport boss had to say:
"Although speculation is rife and the time appears to be appropriate, "there will be no SUV from Bugatti", says Stephan Winkelmann. He adds that an SUV would not do justice to the brand or its history."

Although the man in charge at Bugatti has made it crystal clear there won't be an SUV, it doesn't necessarily mean the hypercar luxury marque won't launch a four-door model in the following years. The very same Stephan Winkelmann has strongly hinted about eventually adding a second model to join the Chiron, so we're keeping our fingers crossed for a long overdue production version of the magnificent 16C Galibier concept. Technically, that was a five-door hatchback, which rumors had suggested would go by the name of Royale (as a nod to the Type 41) in production guise, but it never happened.

As you may recall, what looked like a Bugatti with rear doors was spotted from afar hiding underneath a car cover back in late August 2018, but we haven't heard anything about the mysterious vehicle since then. It looked quite promising, to be honest.

More practical Bugatti aside, Stephan Winkelmann announced the company assembled 78 Chirons last year and that production is booked until the end of 2021. As a refresher, the slightly lighter Chiron Sport and the extreme Divo were introduced in 2018, and more derivatives could be in the works according to the rumor mill. A report published by Automobile Magazine last September talked about a lighter Superleggera variant, an open-top Aperta, and a hardcore SS.
Source: Motor1.com
---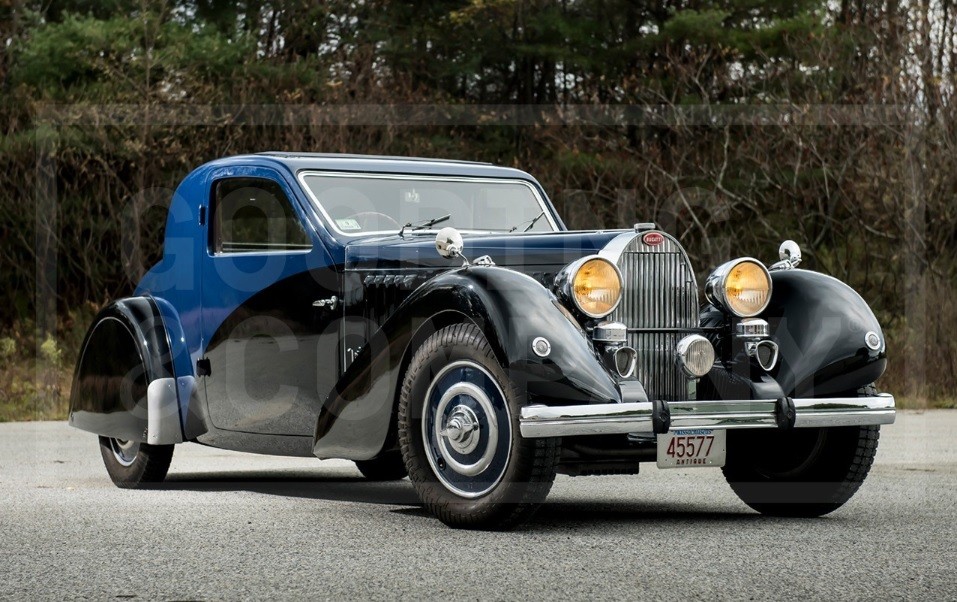 January 23, 2019

Auction results

Gooding Scottsdale auction, January 18-19, 2019

1936 Bugatti Type 57 Two-Light Ventoux, Chassis 57469: Sold for 792,700 euro
---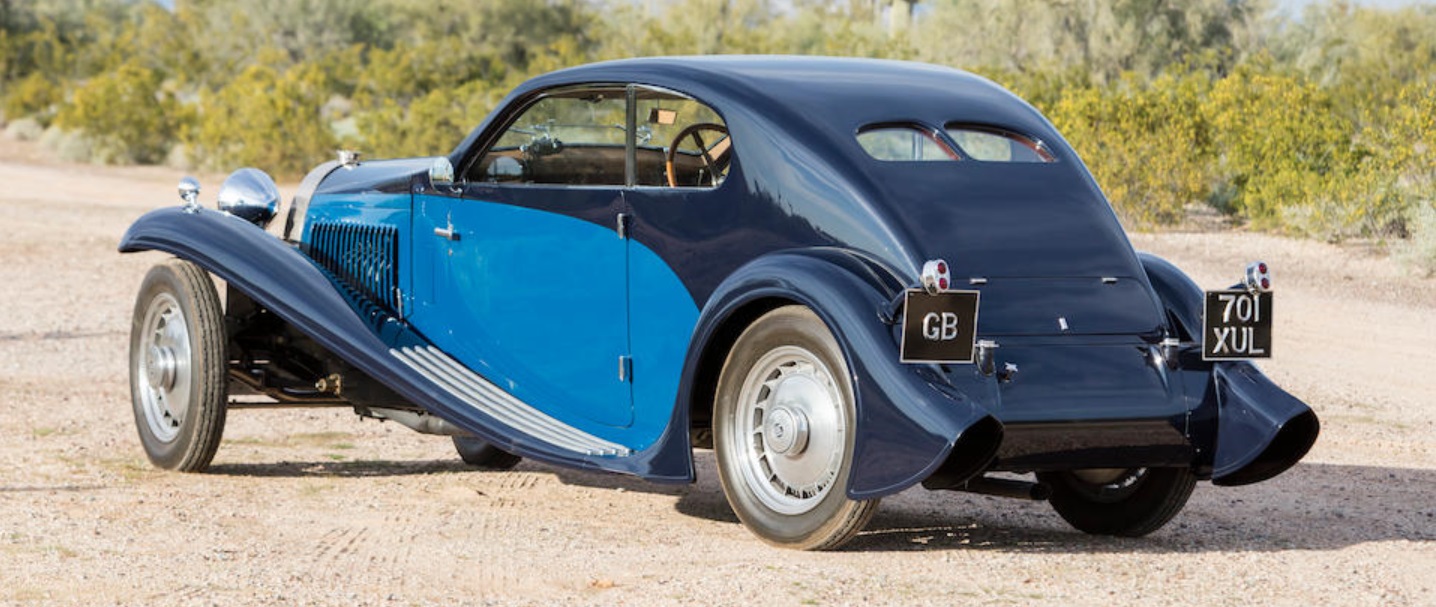 January 20, 2019

Auction results

Bonhams' Scottsdale auction, January 17, 2019
1931 Bugatti Type 46 'Superprofilée' Coupe Chassis no. 46491, Engine no. 345345, Estimate: € 660,000 - 880,000: Not sold
1993 Bugatti EB110 GT, Estimate: € 700,000 - 880,000: Not sold
2018 Bugatti Chiron, VIN. VF9SP3V3XJM795072, Estimate: € 2,500,000 - 2,900,000: Not sold
---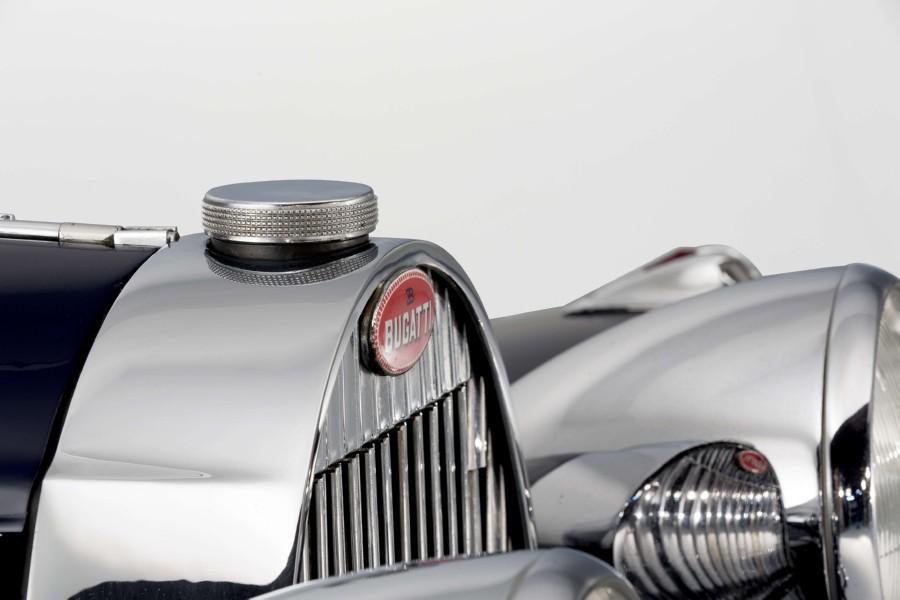 January 20, 2019

To Paris to build your Bugatti collection!

Interested in expanding your collection of Bugattis, and couldn't find what you were looking for in Scottsdale?
In that case, you have to go to Paris in early February, where you can score a dozen Bugattis or more!
Bugattis range from the "humble" Brescia, to several T49's, T57's, an EB110SS and even a couple of 1001 or 1500 HP VW-Bugattis!
The list is long and impressive, and includes three from a recent barnfind in Belgium, which was all over the media. Those three are the only ones without reserve, so maybe this is your chance to get lucky!
1925 Bugatti Type 23 " Brescia " cabriolet par Michel Bigatti
1929 Bugatti Type 40
1930 Bugatti Type 40
1928 Bugatti Type 43 Grand Sport Tourer
1929 Bugatti Type 44 Roadster par Frugier
1932 Bugatti Type 49 Cabriolet
1932 Bugatti Type 49 Berline 2/4 door Vanvooren
1931 Bugatti Type 51 Grand Prix
1937 Bugatti Type 57 Cabriolet by Graber
1938 Bugatti Type 57 C cabriolet Gangloff
1936 Bugatti Type 57 SC Atlantic modifiée Erik Koux
1994 Bugatti EB110 Super Sport
2012 Bugatti Veyron 16.4 Super Sport
2014 Bugatti Veyron 16.4 Grand Sport Vitesse
2018 Bugatti Chiron
More info and description of the cars, including estimates in the Events section of this page.
---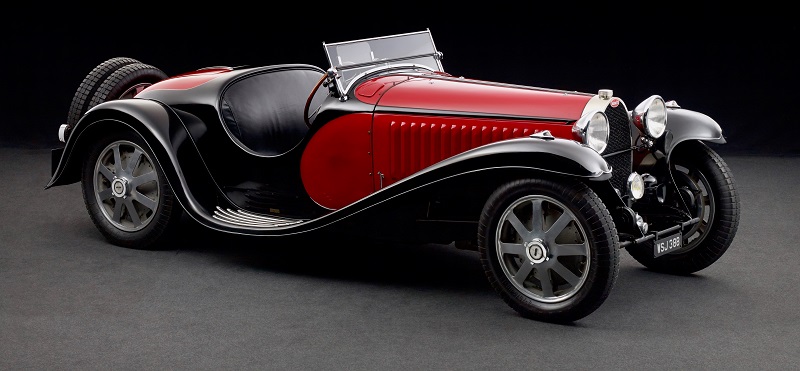 January 1, 2019

Bugatti T55 Roadster in contention for Best of Best honors

Eight Best of Show winners from major 2018 concours d'elegance events are finalists for The Peninsula Classics Best of the Best Award. The winner is to be announced February 7, 2019, at The Peninsula Paris during Retromobile.

Two of the eight finalists are owned by David and Ginny Sydorick, who won at the Cavallino Classic with their 1956 Ferrari 250 GT coupe by Zagato and at Pebble Bech with their 1937 Alfa Romeo 8C 2900B Berlinetta by Touring. The nominees are:
Amelia Island — 1929 Duesenberg J/SJ convertible by Murphy and updated by Bohman, owned by Harry Yeaggy
Cavallino Classic — 1956 Ferrari 250 GT coupe by Zagato, owned by David and Ginny Sydorick
Concorso d'eleganza Villa d'Este — 1958 Ferrari 335 S Spyder by Scaglietti, owned by Andreas Mohringer
Concours of Elegance Hampton Court Palace — 1928 Mercedes-Benz 680 S 'Boat Tail' roadster by Barker, owned by Bruce McCaw
Pebble Beach — 1937 Alfa Romeo 8C 2900B Berlinetta by Touring, owned by David and Ginny Sydorick
The Quail, A Motorsports Gathering — 1953 Lancia Aurelia PF200CSpider by Pinin Farina, owned by Anne Brockinton
Salon Prive — 1933 Bugatti Type 55 roadster by Jean Bugatti, owned by Robert Bishop
Goodwood Cartier Style et Luxe Concours d'Elegance — 1972 Monteverdi 375L High Speed by Fissore, owned by Colin Mullan
A panel of 26 people will select the car to receive the Best of the Best accolades. New to the panel this year are jeweler Laurence Graff and architect and motorcycle enthusiast Peter Marino.

Among the other judges are car designers Chris Bangle, Peter Brock and Ian Callum, auto executives Henry Ford III and Ratan Tata, and collectors that include Ralph Lauren, Jay Leno, Nick Mason, Rana Manvendra Singh and the Earl of March (founder of the Goodwood festivals).

And last year's winner? That was the 1936 Bugatti Type 57SC Atlantic co-owned by the Mullin Automotive Museum, and Rob and Melani Walton, which won "Best of Show Concours d'Etat" at the 2017 Chantilly Arts & Elegance.
---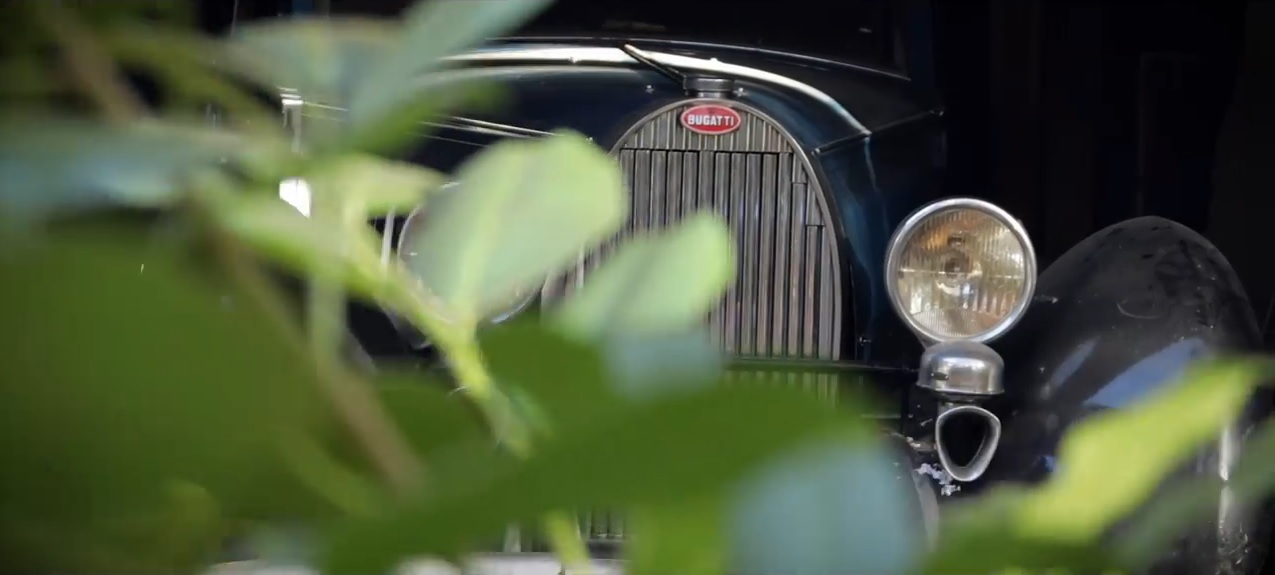 December 23, 2018

Artcurial barnfind

Click on the image above or on this link to view the movie of when the Bugattis were taken out of the barn, and how!

More info on the owner/colleector:
August Thomassen was one of five children, born in Maastricht in 1923. His father was a pharmacist and his mother, of French origin, lived for painting, literature, music and culture.

Thomassen's father was one of the first people to drive an automobile in Maastricht and his eldest daughter the first woman to have a driver's licence in the town! On Saturdays, young August was allowed to accompany his father in the car, delivering medications to the surrounding villages. The car was also a feature of their holidays, transporting the family to France. Automobiles held a real fascination for August and he made his first model of a car in wood when he was eight. It was a passion that never left him.
August was an unusual child who was always running off in search of an adventure. At the age of nine, he fell from a bridge and was in a coma for three weeks. Having also survived infantile paralysis and polio, he became the 'enfant terrible' of the family during his teenage years. While his brother and sisters went to university, August preferred to spend time with craftsmen, technicians and mechanics. Although his family forbade it, his fascination for speed and movement led him into cycle racing, in which he won many victories. His sisters kept his trophies out of sight in their bedrooms. His parents allowed him to leave school at 15 and join the famous Autoschool in Den Bosch. This was also when he first took up sculpture.

War broke out. His older brother was a leader in the resistance. One evening, while helping people cross the border, he was spotted by the Germans. Following a painful interrogation, he was deported to a labour camp in Germany, where the prisoners had to make bombs. To avoid collaborating, he deliberately cut his finger. One evening, he decided to make his escape in daring fashion, by clinging to the underneath of the freight train that passed through the camp. Dressed in prison clothes, the young August travelled through Hitler's Germany, jumping on and off trains. Perpetually at risk of being shot, he finally reached the Netherlands alive, thanks to a sympathetic German train driver who kept quiet. Following a night spent in a coffin in a cemetery, he found his way back to his uncles Brand (of Brand beer) who agreed he could go and hide in their villa in Eijsden. During this period in hiding, he cultivated his second passion, sculpture. His involvement with the resistance led him to collaborate with the RAF in England until the end of the war.

After the war, he built a motorcycle from spare parts and travelled around Spain for five months. He spent three months studying at the Academy of Fine Arts in Madrid and the Prado, where he began to understand his destiny: to study the beauty of the human form through sculpture. On his return from Spain, was admitted to the Royal Academy of Fine Art in Brussels, where he obtained his degree and won a first prize in portraiture. His first commission was for two sculptures three metres high for the 'Liga' biscuit factory. With his earnings he bought a piece of land in Belgium and built a studio where his future Bugatti T49 and T57, and the Citroën Trèfle, would reside for nearly 60 years. Commissions of his typical psychological portraits of politicians, actors and businessmen took him to Geneva, where he bought his second Bugatti T57 from the Geneva chocolatier Pertuiset. His first Bugatti T49 had been acquired in the Vosges, Germigny, from two farm workers who had been using the car to transport potatoes ! In 1958, he married the lovely Renée Van Noorden, who from the start encouraged him to pursue his passions. Together they would have two daughters. Every day he played the violin to manage his hypersensitive and restless character.

In 1963, August Thomassen bought a site in the mountains in Haute Savoie : the land of his ancestors. He built his second studio there, and considered himself to be French for the rest of his life. It was here that he worked for years restoring his beloved Bugatti T40 to its original condition, working alongside Schneider, the former master craftsman at Gangloff. Around 1985, his bust of Ettore Bugatti was bought by the National Automobile Museum in Mulhouse, and remains there today. In 1987, his bronze bust of Yehudi Menuhin was unveiled by the famous violinist at the Menuhin School of Music in London. The bust of Lips, the founder of the National Automobile Museum of Holland was inaugurated in 1990. His Bugattis inspired him by their pure forms and lines; their eternal beauty was priceless to him. August Thomassen worked on his two passions, Bugattis and sculpture, in his studios in Belgium and Haute-Savoie, until illness prevented him at the age of 90. It is impossible to remain unmoved by the passion and charisma of this character who shaped his life in such a determined and unusual way.

The cars in question?
Bugatti Type 40. Estimate: 70 000 – 130 000€
1932 Bugatti 49 2/4 portes by Vanvooren, chassis 49487. Estimate: 150 000 – 200 000 €
1937 Bugatti 57 Cabriolet by Graber, chassis 57500. Estimate: 400 000 – 600 000 €
The Bugattis will be auctioned at Artcurial's Retromobile auction, on February 8, 2019
---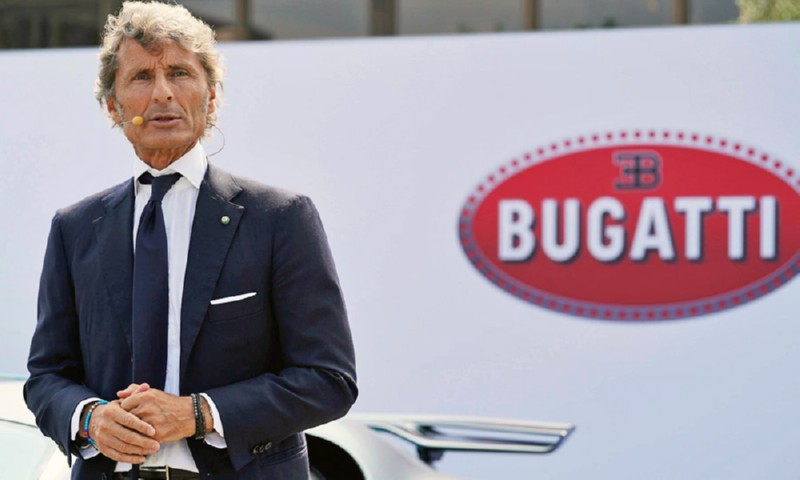 December 11, 2018

Bugatti CEO: 'I didn't ever say we would build an SUV'…

Bugatti CEO Stephan Winkelmann says although the French brand is "ready for more than one model", he didn't ever confirm it would be an SUV.

In September 2018, the 53-year-old seemingly dropped a hint that the hypercar-maker could be considering building an SUV.

Now, speaking to Motor Trend, the former Lamborghini boss again said if the firm "did a second model, it would enter into a different segment", but added "I never said we are building a Bugatti SUV".

"The press said it because I pushed for the Urus at Lamborghini. Coming from my background, what I said is that we are looking into every segment, body style and region. It has to be an approach good for the world and not one part. We have an idea of where we want to go," Winkelmann told Motor Trend.

"It's not about volumes, but in terms of visibility; if you sell 100 cars or 1 000 cars, there's still no visibility. But we cannot do a copy of what we do today. So a second car has to enable us to sell more than we sell today. It would be a different segment with a different price tag, but above all the other competition."

Winkelmann furthermore revealed a top speed run for the Chiron was "not on the agenda", before adding an open-top version of the hypercar was not planned either.
---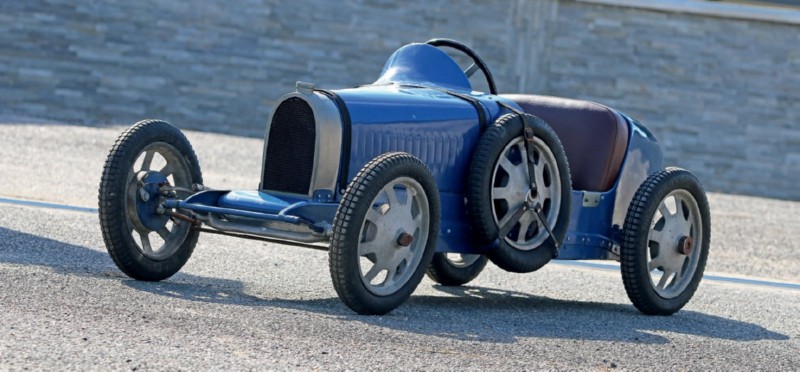 December 9, 2018

Auctions Results

Aguttes Auction, Lyon, France, November 10, 2018

1927 Bugatti Baby, Estimate € 20,000 - 40,000: Sold for € 75,640

Mecum Auction, Las Vegas, USA, November 15 - 17, 2018

1930 Bugatti Type 46 Faux Cabriolet, Coachwork by Veth & Zoon
Chassis 46293, Engine no. 157, Estimate: $1,150,000 - $1,250,000: Sold for $1,012,000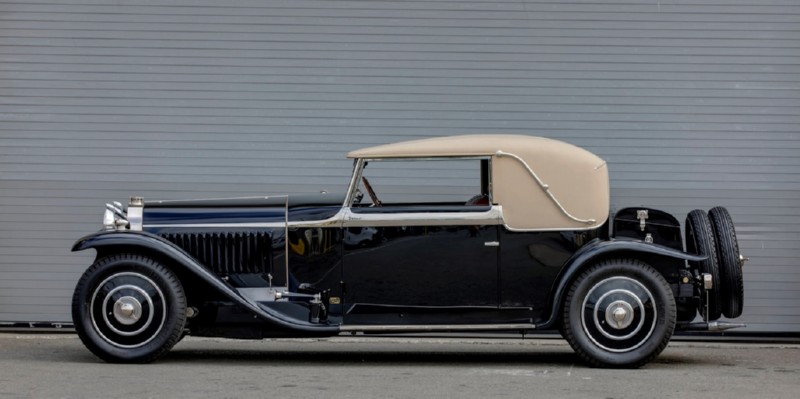 ---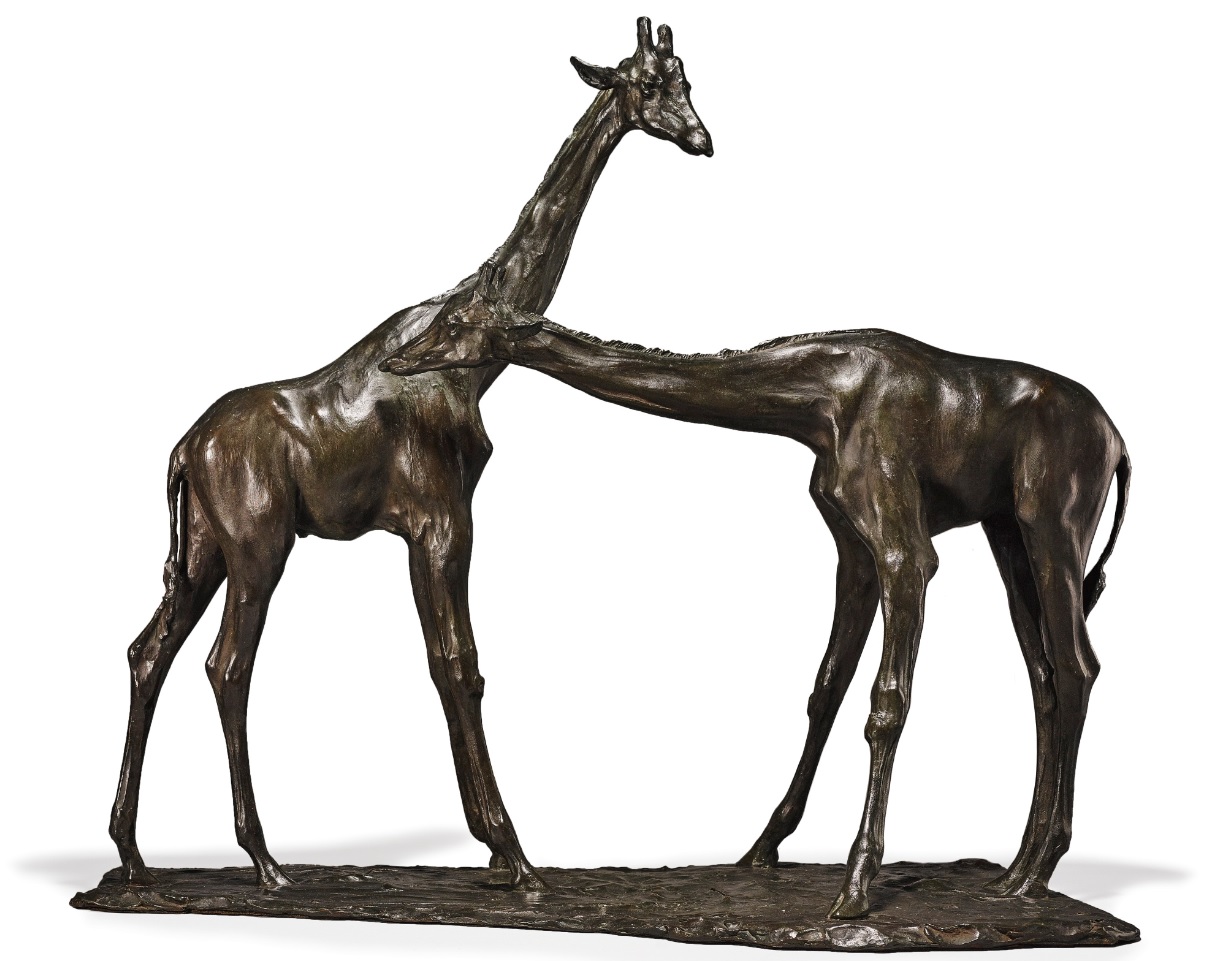 November 13, 2018
Auction Result
Sotheby's Impressionist & Modern Art Evening Sale, New York, USA, November 12, 2018
Rembrandt Bugatti, Deux Girafes, dated 1906 Anvers and stamped with the foundry mark A. A. Hébrard. Cire Perdue Bronze
Estimate $1,500,000 — $2,000,000: Sold at: $1,815,000
---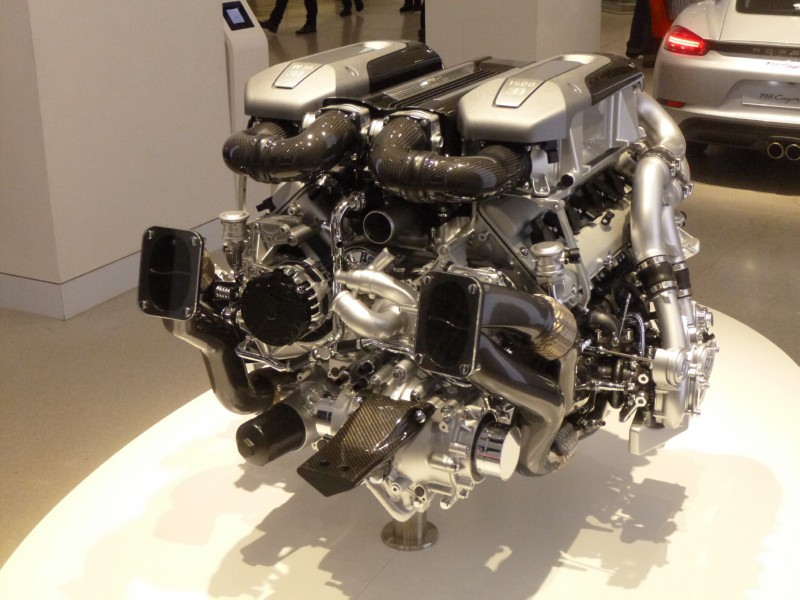 November 10, 2018
Bugatti boss Winkelmann confirms Chiron's W16 will be 'last of its kind'…
Bugatti president Stephan Winkelmann says the Chiron's W16 will be the "last of its kind", suggesting increasingly strict emissions legislation will kill off the hefty quad-turbo engine "sooner or later".

Speaking to Autocar, Winkelmann said the French brand would – like every other major automaker – soon be forced to take "radical steps" when it comes to powertrain development.

"Sooner or later, the legislation will force everybody to take radical steps," the former Audi Sport boss told the British publication.

While Winkelmann didn't say it outright, it's all but certain the Chiron's eventual replacement will feature some sort of electrification.

"There will be no new 16-cylinder. This will be the last of its kind," the 53-year-old added of the 8,0-litre unit that is currently used in the Chiron, Chiron Sport and Divo.

And that's not all that's changing at Bugatti. In September 2018, Winkelmann dropped a pretty hefty hint the brand is considering building a super-SUV, revealing he would look "at every body style"…
---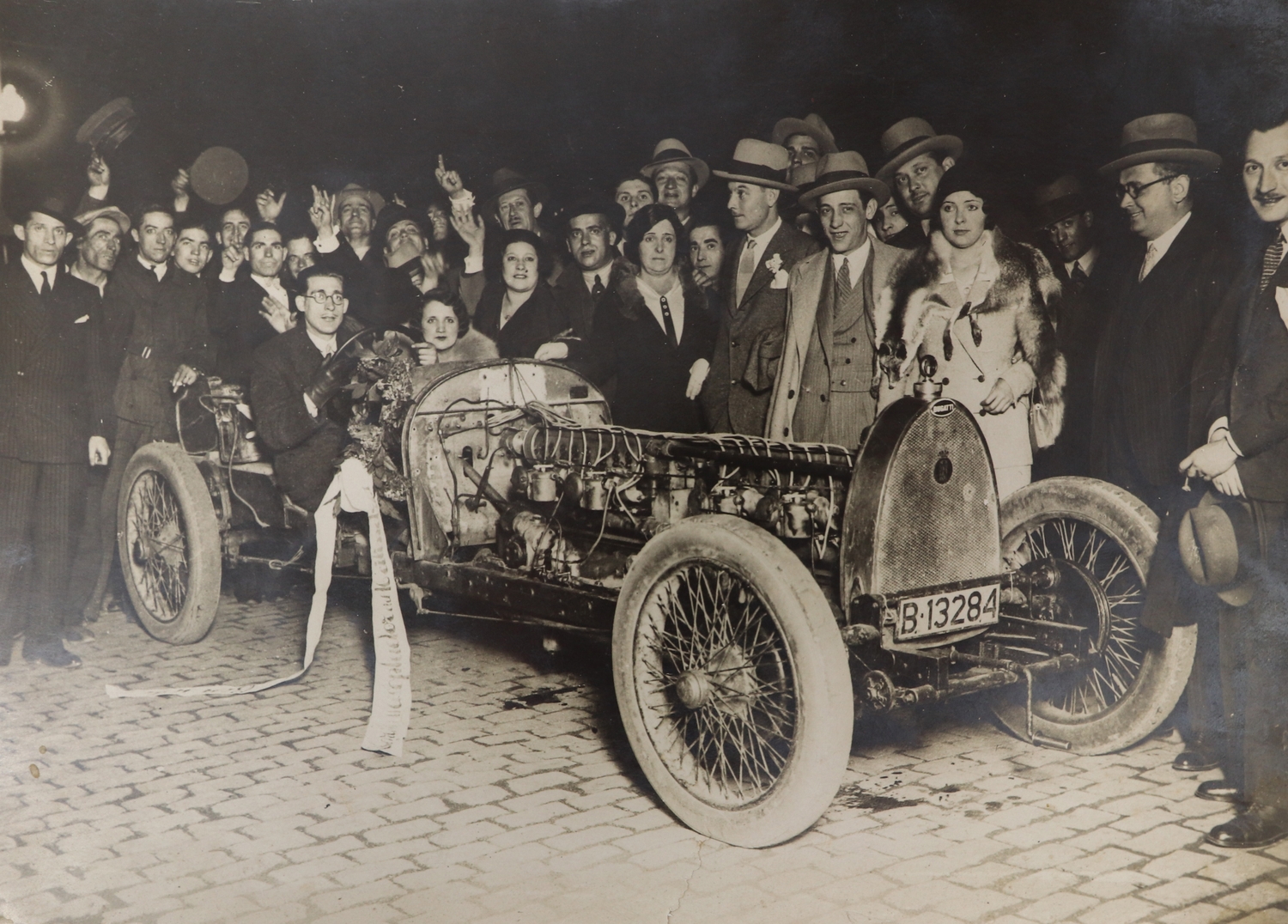 October 15, 2018
First 16-cylinder Bugatti automobile
This seems to be a private build, two eight-cylinder Type 30 engines on a lengthened chassis, making this a straight-sixteen! Probably in the 1920's, and the license plate B-13284 indicates that this must be Spain: Barcelona. It must have been a true event where this Bugatti appeared, judging from the number of lookers-on. And: the car received some sort of prize, unluckily for me it impossible to read the text on the long ribbon.

However, of course knowing Ettore Bugatti, it may also be that he was in some way involved in this project.

Àlex Vergés on Facebook explains that the man at the wheel is José Tous, from Barcelona. The car is a T-30 which was registered initially to Francisco Samaranch.
The car probably does not exist anymore, but is there anybody who knows more about this very interesting Bugatti?

First published by Greg Morgan on Facebook, who found the photograph on an auction-website in Germany.

Click on the image above, the photograph is in fact rather detailed!
---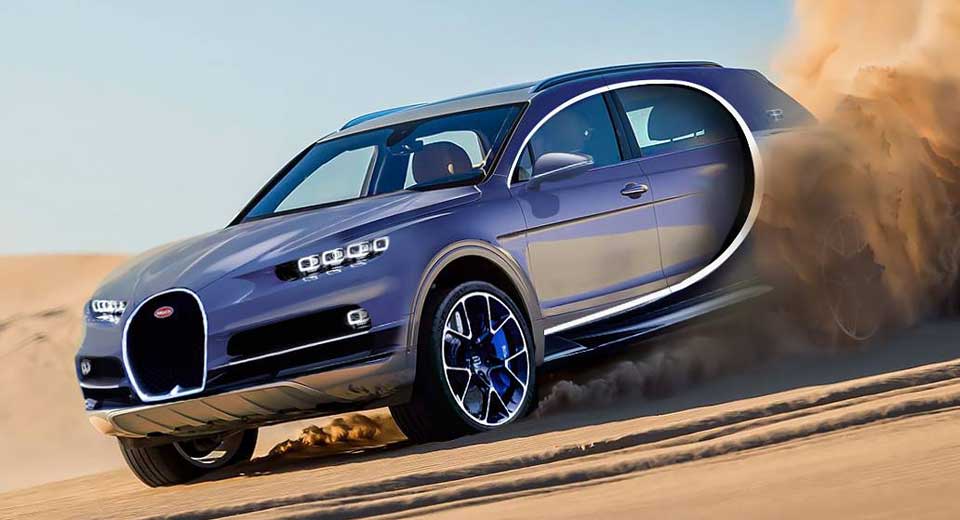 October 13, 2018
Your worst nightmare coming true??
Last month, Bugatti CEO Stephan Winkelmann said the brand could benefit from a second model, but he didn't provide many clues as to how the range would expand. Now, he reveals Bugatti is considering an SUV, as well as hybrid cars.

"The brand is ready for more," Winkelmann said at the Paris Motor Show. "The W-16 engine is at the core of the brand today, but it won't remain the heart forever."

The new Bugatti Divo, and the Chiron on which it's based, pack a 8.0-liter quad-turbo W-16 with 1,479 hp. But Winkelmann says the brand may add new engine and chassis variants. He said a hybrid engine "could be part of the future—you have to consider social acceptance in terms of emissions."

However: Other sources do not mention an SUV, but Chiron Superlight, Super Sport and Roadster Variants.
The next Bugatti allegedly in the works will be a supercar with an even greater focus on weight saving and aerodynamics than the Divo. After that, Bugatti will launch an even more track-focused variant, dubbed the Chiron SS. Last, but not least, a Chiron Roadster is said to be in the works, despite Bugatti previously saying that the Chiron wouldn't get an open-top derivative.

It remains to be seen how customers of the Divo will react to these additional models, especially since all three will enjoy extremely limited production runs. Nonetheless, it is not surprising to see Bugatti attempting to cash in on a market that's quickly being flooded by bespoke Pagani Huayras and custom-made Koenigseggs.

If the three aforementioned Chiron-based models do see the light of day, they will be powered by Bugatti's familiar 8.0-liter quad-turbo W16 engine. However, it seems likely that the automaker will tweak power and torque settings according to each version.

As if these weren't enough, Bugatti is also thought to be considering an all-electric hypercar. Such a vehicle could be co-developed not just with Porsche, but also electric hypercar specialists Rimac, in which Porsche bought a 10 per cent stake just a few months ago.

So - could we be seeing one of those terrible SUV's bij Bugatti? (The design shown above is not an offical one by Bugatti) I surely hope not. Other versions of the Chiron, or even a Sedan or Limousine would be Ok, in my opinion!
---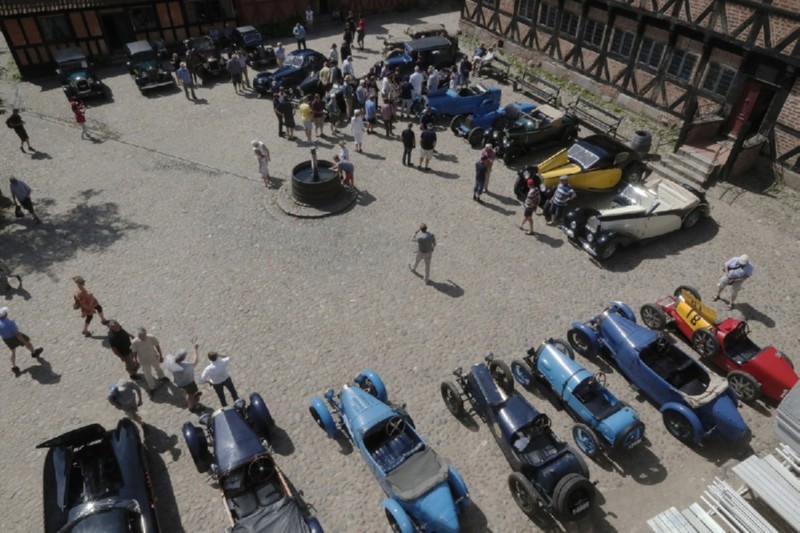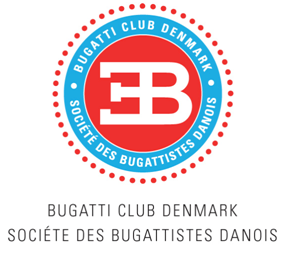 September 29, 2018
Founding of Bugatti Club Denmark
September 2, 2018
We are very pleased to announce the founding of Bugatti Club Denmark.
On 2 June 2018 the club was established formally at a founding meeting in 'Den Gamle By' ('The Old Town' museum) in Aarhus on one of this year's most wonderful summer days. A total of 15 Bugatti cars ranging from type 13 (1925) to type 101 (1951) roared down the narrow streets to gather at the central square of the idyllic museum town. More than 30 potential members attended the founding meeting, where the history, the idea and the plans of the club were presented by the board of founding members. Purpose of the club

The purpose of the club is to be the hub around which everything Bugatti in Denmark is revolving for enthusiasts. The club is open to all Bugatti-owners and anyone with a genuine interest in Bugatti cars. The club will arrange two annual meetings. One in late Spring or early Summer in conjunction with the annual general meeting. The second meeting will be an Autumn tour – a September saunter. Our first Autumn meeting will take place very soon, as the club-members will gather on 21 – 23 September in northern Zealand for a two-days outing. The club will also be responsible for the Nordic Bugatti Meeting once every six years. Next time for this event in Denmark will be in the Summer of 2021. In addition to national Danish meetings the international forum of Bugatti clubs has accepted Bugatti Club Denmark to host the International Bugatti Rally 2026 – IBR2026. History of the club

Actually the new club is a revival of an earlier Bugatti club in Denmark, established informally in the mid-1960s under the name 'Société des Bugattistes Danois'. Founders were Danish Bugatti enthusiasts Erik Koux, H. C. Rasmussen, Jørgen Møller, Peter Elley, Jørgen Riber and Jens Nielsen. This club was active until the late 1970s. To acknowledge the efforts of these pioneers, the new club bears as a second name: 'Société des Bugattistes Danois'. The old Société arranged three rallies with international participation: 1966, 1970 and 1977. The 2026-edition will be the fourth in Denmark, - 60 years after the first meeting.

More information
Information on the new Bugatti Club Denmark is presented in our recently launched website – www.bugatticlub.dk - as well as on Facebook.
Vive la Marque!
Peter Zinck - Frank Studstrup - Peter Bering - Marc Vogel - Peter Koux, Founding members

For full contact details, go to Bugatti clubs page

Photographs from the founding meeting by photographer Jakob Bonfils.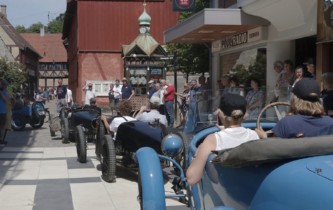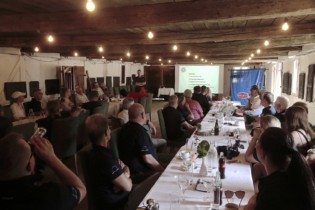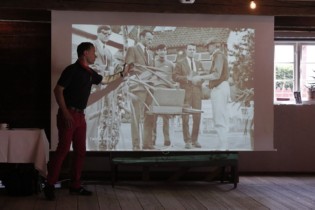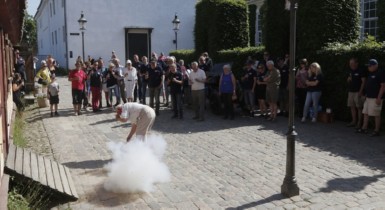 ---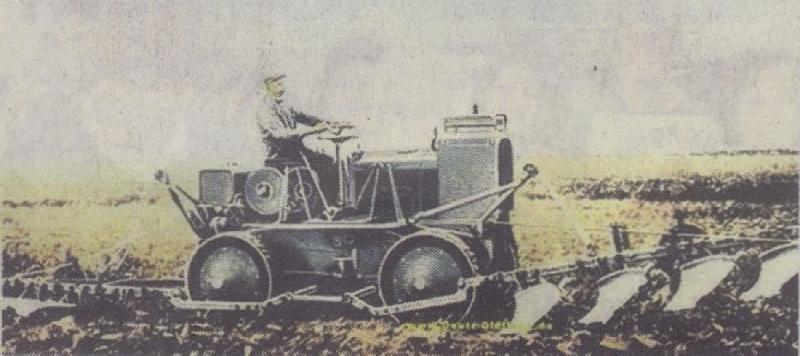 September 23, 2018
Ettore Bugatti tractor and boat designs, 110 years ago!
I had already heard about this from Wolf Kiefer, but found an article about it with more details in the Alsatian Newspaper DNA from Sunday 16, 2018 (Thanks Daniel, for leaving it on the breakfast table!). It is written by Josef Pohl from Cologne, with whom I came into contact recently. I will find out more and come with more informations and hopefully drawings and photographs in due time!

We all know that Ettore was working for the Gasmotoren Fabrik Deutz in Cologne, for which he designed a few automobile types. Also, Ettore copied the Deutz red-oval logo for his own brand when he started building cars under his own name in 1910. (Yes, I know that officially the brand started in 1909, but that were only a few weeks when during Christmas time Ettore and Friderich painted the inside of the building. All machinery came in 1910, and just a few cars were built that year, 1910).

The Gasmotoren Fabrik Deutz has extensive archives, also about this period, and publishes about it's history regularly. Ettore Bugatti is mentioned as being part of this history.

1908 was a successful year, both for Deutz as well as Bugatti. Several dozen of chassis were completed and many of them delivered to the coachwork company Utermöhle. Meanwhile, Ettore had time to design more than just cars, there were Race boats, Trucks and of course the tractor pictured above. All of these were powered by the same 7 litre engine of approximately 50 - 60 horsepower.

The boats were tested in the harbour of Mülheim, the Trucks each had a capacity of 5 tons. However, it is believed that the Tractor was in fact the first one in the world. It had four-wheel drive, and could move in both directions at the same speed of 5 km/h. It could for example be equipped by a four-bladed plow at the front and the rear, the mechanisme to raise and lower these was patented by the engineer Brey, who worked for a company named Müller, famous for agricultural equipment. Of course, other uses were also possible, like using it as a tow-vehicle. There was a separate drive shaft for the plow, with a conical leather lined coupling. This, as well as the engine, gearbox, differentials, thus the complete drive train was designed by Ettore Arco Isidoro Bugatti.

This Tractor was in use untile the mid-twenties on the Langen family manor in Oberelvenich near Zülpich. Arnold Langen junior told this to Josef Pohl.

Thus: as we can see here: still new discoveries can be made, if one only looks for them, and has a broader mind than just the automobiles from the 1920's and 30's!
Clicquez pour l'article original en Francais
---
September 23, 2018

Bugatti has plans to release three new models

The company will release three versions – Roadster, Super Sport and Superlight.

Only recently we watched the new new model Bugatti Divo built on the basis of the famous Chiron hypercar. But now there is evidence that the company is preparing three versions – each with its own characteristics, according to the Chronicle.

If You thought that Bugatti Divo's would be it's last reinvention of the Chiron hypercar, then you were wrong. According to the magazine Automobile Magazine, the Bugatti works at least on three models: Superlight, Super Sport Roadster. And they are all intended for the construction of certain features of the car to a new level.

One of the next models will be a model Chiron Superlight – car is aimed at maximum reduction of mass. In addition will be significantly improved aerodynamics. After that will be released a track version Chiron Super Sport, which will apply all developments in aerodynamics and weight reduction, but with additional emphasis on sports use.

But the most interesting option would be the Bugatti Chiron Roadster. As the name implies the car will receive the open top, but will be the most slow and heavy in the line (maybe). Although the company had previously stated that such a version will never be released.

It remains to be seen how customers will react to these additional models, especially because all three will be produced in very limited series. Although it is not surprising that the company strives to earn as much money as possible in the fast growing market of premium cars. Already closely approached by Pagani Huayras and Koenigseggs.

Of course now details are sketchy, but there is a good probability that it will be powered by the quad-turbo 8.0 liter W16 engine. But don't be surprised if Bugatti does tweak to further increase the power and torque for each variant.
---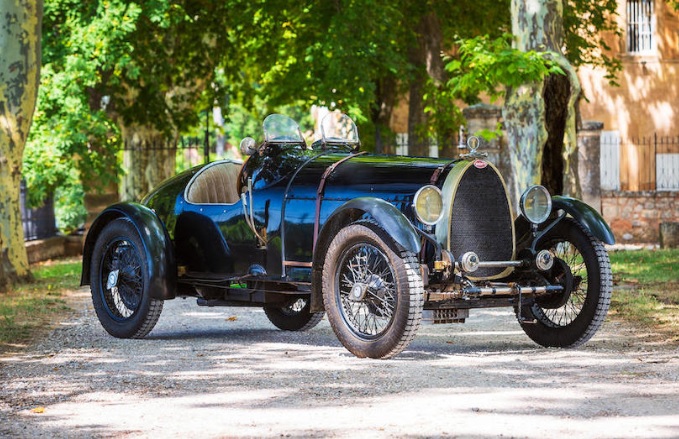 September 22, 2018
Auction Results
Bonhams' Goodwood Revival auction, Goodwood, UK, September 8, 2018
1922 Bugatti Type 30, Chassis no. 4238 Engine no. 242/5, Estimate: £ 400,000 - 600,000 (€ 450,000 - 680,000), Sold for: £ 540,500 (€ 604,586)
1924 Bugatti Brescia Type 13a, Chassis no. 2058, Engine no. 366, Estimate: £ 380,000 - 400,000 (€ 420,000 - 440,000): Not sold
2012 Bugatti Veyron 16.4 Super Sport, Chassis no. VF9SG25243M795038, Estimate: £ 1,400,000 - 1,900,000 (€ 1,600,000 - 2,100,000): Not sold
---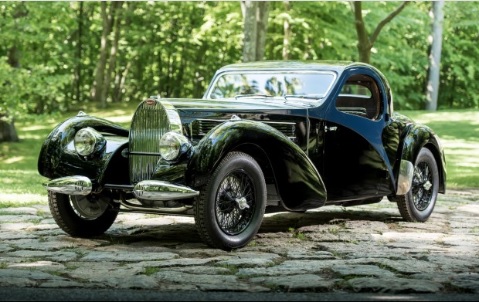 September 1, 2018
Auction Results
Gooding & Company Pebble Beach auctions, August 24 & 25, 2018
1938 Bugatti Type 57C Atalante, Chassis: 57766, Engine: C57, Estimate: $2,800,000 - $3,300,000: Sold for $2,805,000
1931 Bugatti Type 51 Grand Prix, Chassis: 51132, Engine: 15, Estimate: $3,200,000 - $3,700,000: Sold for $3,740,000
2014 Bugatti Veyron Grand Sport Vitesse, Estimate: $2,100,000 - $2,600,000: Not Sold
---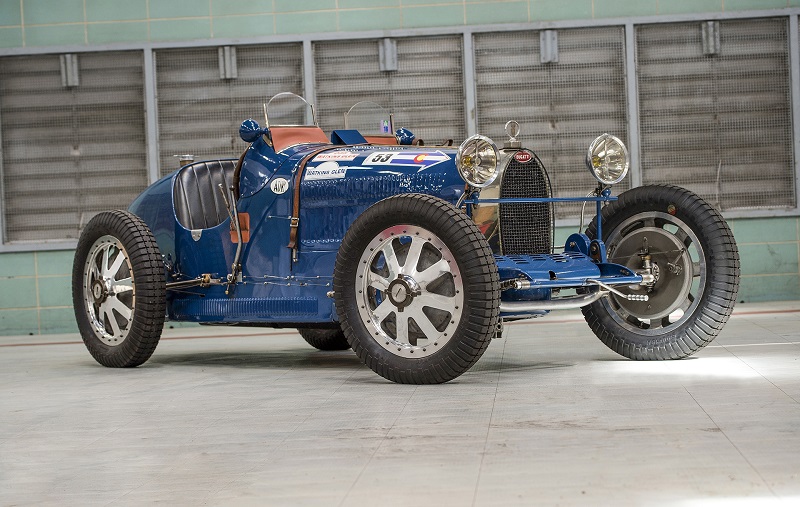 January 16, 2019 Worldwide Auctioneers Scottsdale auction Scottsdale, AZ, USA
Bugatti Type 35A
Auburn, Indiana. November 26th, 2018. Leading the field of early consignments for Worldwide's annual Scottsdale Auction on Wednesday, January 16th is an exceptional and highly authentic example of Bugatti's most successful racing model, a rare and impeccably documented 1925 Bugatti Type 35A.
With a limited roster of former keepers that includes Fred Hoffman, it was raced in period by Jean Ollivier and Louis Chiron, with competition history through 1942 that included the 1925 & 1926 Provence Grand Prix.
---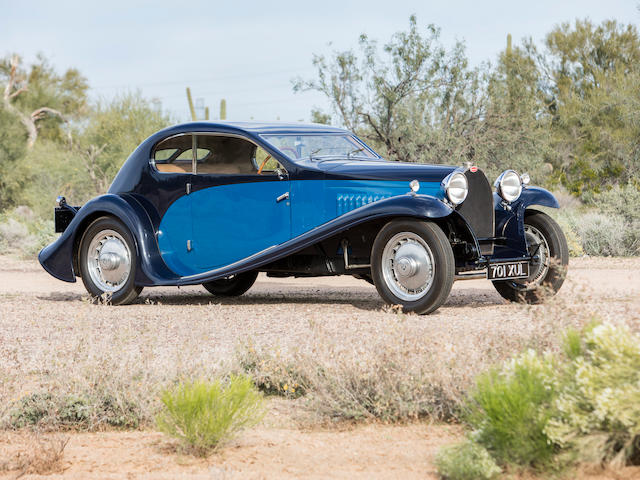 January 17, 2019 Bonhams' Scottsdale auction Scottsdale, AZ, USA
1931 Bugatti Type 46 'Superprofilée' Coupe
Chassis no. 46491, Engine no. 345345
Coachwork in the style of Gangloff, by Ashton Keynes
One of two chassis purchased from Roland Bugatti by Richard Baudens in the 1950s
Estimate: US$ 750,000 - 1,000,000, € 660,000 - 880,000
THE MOTORCAR OFFERED
One of the most outlandish design studies of its day, Bugatti's aerodynamic coupe, which was christened the 'Superprofilée' was the latest development in the design traits that were coming from the Molsheim works in the late 1920s and start of the 1930s. Jean Bugatti had wisely employed the talented designer Joseph Walter to assist with their coachwork, and between them they developed a style which is now synonymous with the marque. Their influence would start to be seen from the late Type 40 models, with the arched side panels, and is of course evident across the Type 57 factory body range. Along the journey, as with all designers, they would create artwork and the occasional real-life model before rolling this out perhaps in a more practical form on the production cars. And, so is the case with Superprofilée and the less severe Semi-Profilée bodywork. The latter, in a more toned-down form, would of course go into production as the Ventoux Coupe on the subsequent Type 57. While, the Superprofilée style, which was first seen publicly on a Twin Cam Type 50 at the Paris Salon in 1932, does not appear to have become a production designation.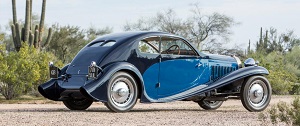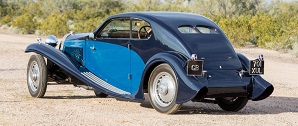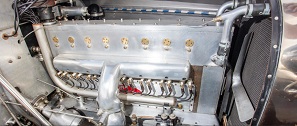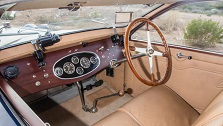 In terms of the statement made by these two profile body styles, it is a true icon of design of which there are very few survivors of the genus, those include a Semi-Profilée in the Louwman Collection, and the sole Superprofilée naturally resides in the Cité de l'Automobile, Musée National de l'Automobile, Collection Schlumpf, in France. The latter has proven to be an irresistible inspiration for others to mirror this striking piece of design. Copy being the sincerest form of flattery... this is one such example.
Most intriguingly, 46491 has a direct connection to the Schlumpf car. It is understood to never received coachwork in period, instead, it was one of a handful of Bugatti rolling chassis which would have languished around the works in the immediate post war era and was one of four which are understood to have been transferred to Ettore's son, Roland Bugatti. In the American Bugatti Club journal, Pur Sang Vol. 21, No. 3. Fall 1980, Andy Rheault wrote publishing a series of letters from Don Stanford to Russ Sceli in 1952, which refers to these cars as such: 'Richard Baudens' 'is a close friend of Roland Bugatti, Le Maestro's son' 'the Baudens-Bugatti friendship has resulted in a situation you won't believe, but here it is: Long ago, Baudens discovered a couple of brand new Bugatti chassis in Roland's garage and it turned out that there had once been four of 'em; Le Patron's last works, still (these two) in their original crates, 5-liter Bugatti engines complete and never yet turned over' 'Anyway—Roland Bugatti sold the last two crated chassis to Baudens, who shipped them to his garage in Paris, where they are today'.
Those two referred to are 46482 and this car 46491, the former would come to the States, and pass to Eri Richardson, who discovered the sole surviving Superprofilée body and matched it to that chassis in the late 1950s. That car is the subject of a number of articles entitled 'the last new Bugatti in the world,' and post Richardson moved on to noted Bugattiste Andy Rheault, who sold it to Fritz Schlumpf. Meanwhile, by elimination, 46491 is the other car referred to, which Don lists in 1952 as being 'definitely and finally not for sale, since Richard Baudens is going to have a body built for it'.
From Baudens this chassis now passed to Michael Glass in the UK and remained there for a number of years, 46491 was still in the UK in the 1980s where it was later acquired by arch car dealer Charles Howard, and then landed with the present owner nearly 25 years ago. A fastidious and passionate collector of French automobiles, he was inspired to recreate this mythical body style. To begin with the ideal was to build a semi-profilee, but as the project developed, the more avant garde Superprofilée became the desired conclusion.
Over the course of more than 10 years, the journey evolved, restoration was begun at Barrie Price's workshops and then transferred to Keith Bowley's renowned Ashton Keynes house in the British Cotswolds area. A color choice of black over blue was made, similar to 46482 and accentuating the car's lines.
The result as evidenced on these pages is stunning rendition of the stylized aerodynamic bodywork penned by Bugatti and Walter. Intriguingly, the coachwork that it wears today is not only to a period style, but also the first and only coachwork that chassis 46491 has ever worn. Once complete its use has been modest, with the occasional display outing including twice at the much-lauded Salon Privé event in 2009 and 2010.
Bugatti's majestic Type 46 is a much coveted and Grand Dame automobile of the brand, and in this form, it is also one of the most of its day. To date, the car has note been shown publicly at any USA Concours events, and is yet to be toured.
Also in the same auction:
1993 Bugatti EB110 GT, Estimate: US$ 800,000 - 1,000,000, € 700,000 - 880,000
2018 Bugatti Chiron, VIN. VF9SP3V3XJM795072, Estimate: US$ 2,800,000 - 3,300,000, € 2,500,000 - 2,900,000
---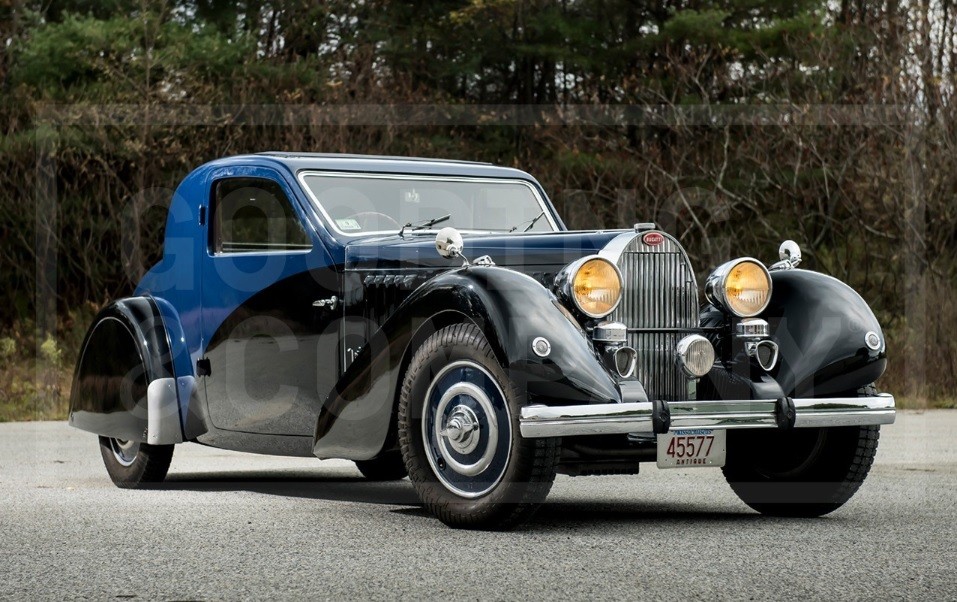 January 18 - 19, 2019 Gooding Scottsdale auction Scottsdale, AZ, USA
1936 Bugatti Type 57 Two-Light Ventoux
Chassis: 57469, Engine: 350
Highly Original, Largely Unrestored Condition | One of Six Examples Built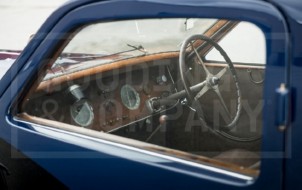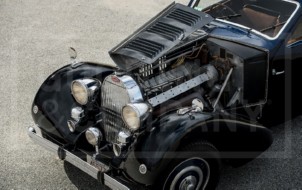 ---
Bugatti news: 2018 , 2017 , 2016 , 2015 , 2014 , 2013 , 2012 , 2011 , 2010 , 2009 , 2008 , 2007 , 2006 , 2005 , 2004 , 2003 , 2002 , 2001 , 2000 , 1999 , 1998 , 1997 , 1996 , 1995
---
Back to the Bugatti Page